Mary J. Blige's My Life Movies and Shakers June 24, 2021
Singing saved her. This is a rather depressing, disturbing and repetitive film commemorating the 25th anniversary and first concert of Mary J. Blige's very personal My Life album. The life story of this hip hop icon is told through interviews, backstage and concert footage. Oscar winning director Vanessa Roth inserts animated segments of her life as a little girl with her sister and single mother in the projects in Yonkers to fill in her traumatic childhood. 
Blige is very stoic in her interviews. She seems to be holding back, going to a dark place even when remembering her mother's singing and dancing around their apartment which influenced her love of music. When she saw Roy Ayers singing "My Life: Everybody Loves the Sunshine" those lyrics touched her, telling her she was going do something some day. But she had to get through some pretty tough times first. 
The rest of the film details some of the down times growing up, talking about little girls and boys not being safe. She also talks about seeing domestic violence and being sexually harassed in the projects which eventually led to drugs and alcohol admitting and a self identity crisis. She purposely held back smiles because she says someone would just beat you down and the only thing that saved her was the music.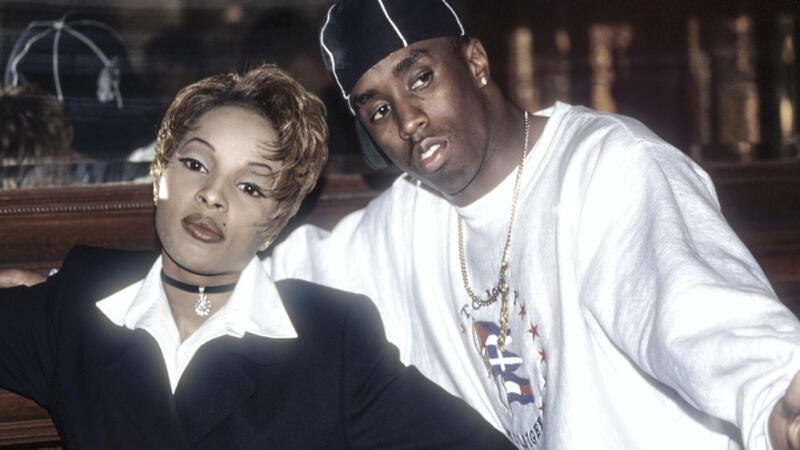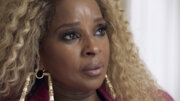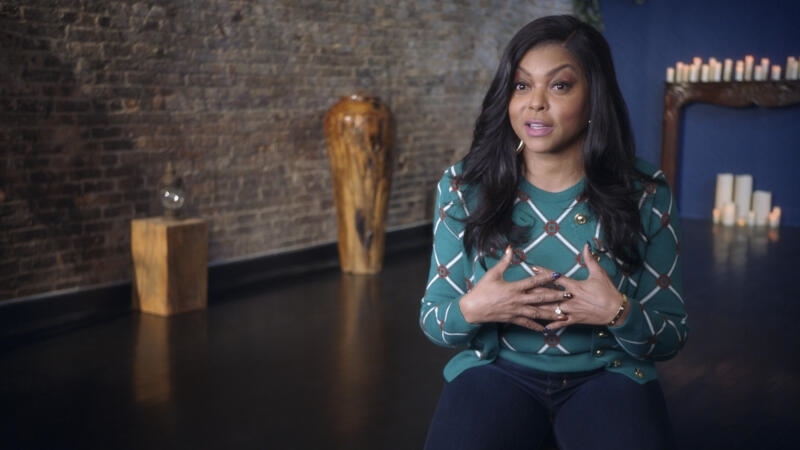 Interviews with Sean "Diddy" Combs who is also her co-Executive Producer on the film, tell how she was discovered. She made a tape in a shopping mall at 14 of an Anita Baker song. which, unbeknownst to her, was passed on to someone in the music business.  
One fun segment in the film is seeing Blige and Harrell together recounting what happened when it was given to Jeff Redd who had his partner at Uptown Records go to the projects to have Blige do an on-the-spot audition. Blige and Harrell have fun laughing at how Harrell drove up in an expensive car, wearing a black and white polka dot shirt, powder blue pants with white shoes, standing out like a beacon in the hood. He still went in and was so blown away by her voice, he signed her right up. But only after she got him out of there alive. 
Blige went through many trials and tribulations but finally decided it was time to sing her own songs. Those became her My Life album and a successful career that has brought her much success, but not much happiness, even though it has inspired many women. Alicia Keyes and Taraji P. Henson both talk about the influence Blige has had on their careers boosting women with a message of self love. Tyler Perry even weighs in saying it's almost primal how much healing still has to be done until she can finally love herself.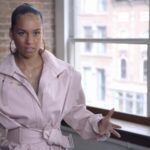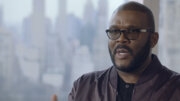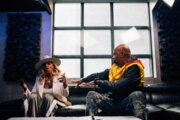 The film bounces back and forth between the 25th anniversary concert where her fans are singing every word with her and for her. The rest is background, her depression, relationships and her incredible reach, selling more than 100 million records world wide. And she has found more success as an actress. We were duly impressed by her Oscar nominated performance in Mudbound and she will be in the new Aretha Franklin biopic, Respect, this year. Many would think her being so successful, she'd have found some form of happiness and peace, but she appears this film  to still be looking for something more. 
By the end of the film she states at her birthday party that she's not going to let anyone or anything take away her joy ever again. Even though she seems to be holding back most of the film, it's very emotional, and at times, self-serving. We just wish the film could have been less repetitive, and more satisfying for her, as well as for us. But we appreciate her journey and her ability to make so many of her fans happy with her sadness.
Amazon Studios           1 hour 22 minutes        R
Amazon Prime Video
The post Mary J. Blige's My Life first appeared on Movies and Shakers.
from Movies and Shakers https://ift.tt/3damKKc