F9: The Fast Saga Movies and Shakers June 24, 2021
This franchise is built on outdoing itself with each episode and this is no exception. It's incongruous, impossible, nonsensical, even stupid, but still accelerates 2 and a half hours of magnetic fun. 
This movie was supposed to come out over a year ago, but with the pandemic, the powers behind it decided to wait for theaters to re-open. That was the best decision since this spectacle is so big and loud that trying to stuff it inside a home entertainment system or any streaming device would never provide the visceral experience director Justin Lin puts out. We literally got a massage sitting in our reclining seats from the rumbling vibration at a Dolby theater screening.  
You might find yourself holding your own pedal to the floor of the theater during all of the expected over-the-top each action sequences, eyes widening watching Dom Toretto (Vin Diesel) and his "family" execute each and every collision of twisted metal resulting in explosive fireballs. Don't worry if you miss any. Huge crashes are fairly repetitive throughout the film and even seem to keep destroying the same kind of tank with a few dozen cars.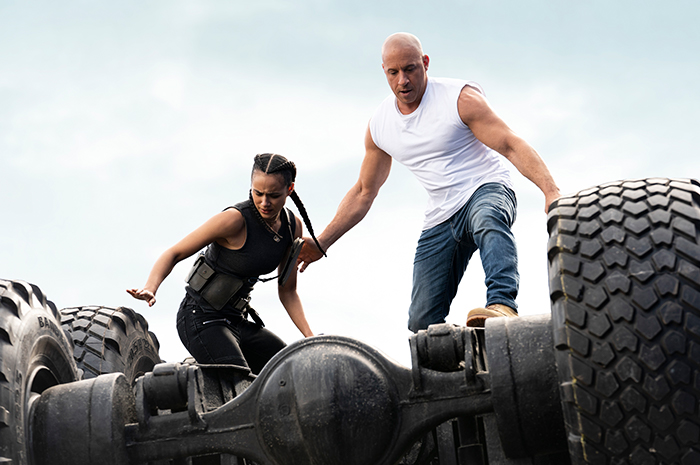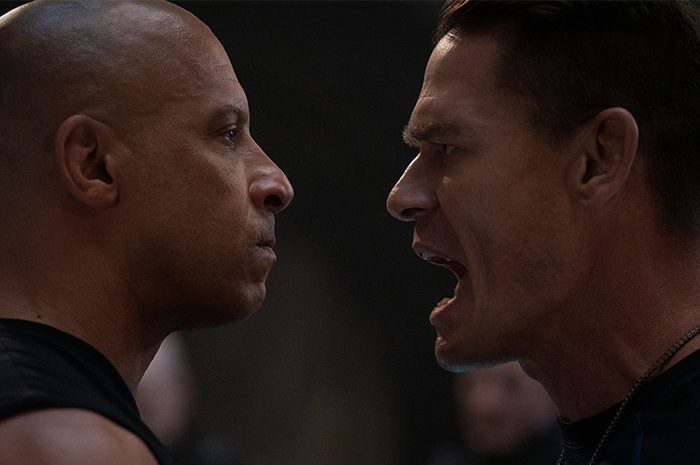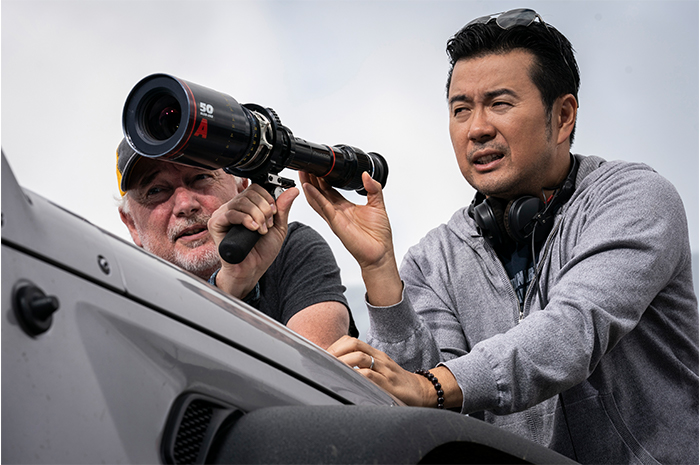 This film, written by Lin and Daniel Casey, doesn't ask much of you. They try to logically lay out the associations of who's who and why they're there. Don't think too hard, because there's no reason you need to figure out how any one of these marauders can get instantaneously out of a dire situation with barely a scratch. You really don't see any blood until way late in the movie. And don't question the complete disregard for physics or space travel. Any rules about flying a souped up vehicle in outer space literally fly out the window.  
Can you drive off  cliff and still steer the car while it's hurtling toward doom? Yes you can if your name is Dom Toretto. Will that car then crash and roll multiple times? Yes, but the driver (Dom) and in some cases his passenger Letty (Michelle Rodriguez) both emerge sans a scratch and without buckling up. That's just one of multiple near death escapes that's explained away with droll humor by Roman (Tyrese Gibson) who is consistently joyful simply stating there's now way any of them can be hurt. Here's hoping audiences don't leave the theater thinking they can speed out of the theater driving like maniacs without getting hurt, too. 
The drama takes a back seat to the crashes. Director Lin threads backstory on Dom and his brother Jakob (John Cena) and how their race car driver Dad died. Lin threads in flashbacks of the young Torettos played by Finn Cole as Young Jakob and Vinnie Bennett as Young Dom who have no physical resemblance to the men they will become. Just another convoluted piece of the plot-line.
The brothers' fractured relationship leads to more collisions, head-to-head racing through downtown streets with more fiery crashes sparked by their combustible attitudes toward each other. Charlize Theron reappears as Cipher and Dame Helen Mirren is back as the emerald stealing senior hot shot driver, Queenie. Kurt Russell's Mr. Nobody is the lynchpin to the Fast & Furious gang uncovering a scheme to acquire a fantastically powered  orb that can control the world if it gets into the wrong hands, like Cipher and her smarmy cohort Otto (Thue Ersted Rasmussen). Frankly, this world changing instrument kind of looks like an old Magic 8 Ball.
But despite all of the speeding stunt crashes and collisions, the big moment is the surprise "wait-for-it" reappearance of Han (Sung Kang). We all thought he was dead, but you just can't kill a good, heart tugger of a character. He is the emotional lynch pin with a cheesy story of how he cheated death so many movies ago.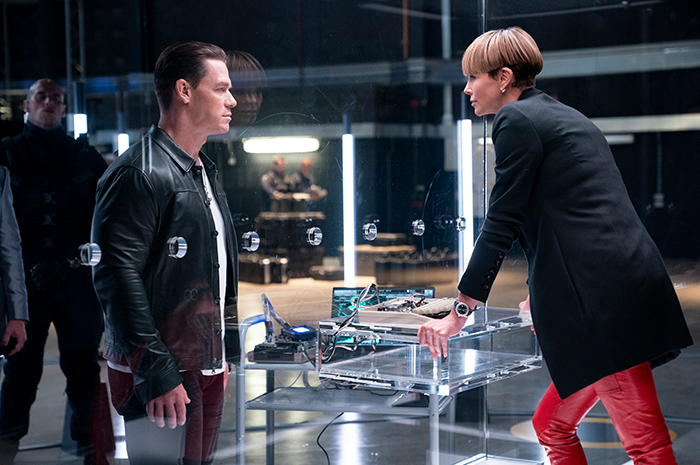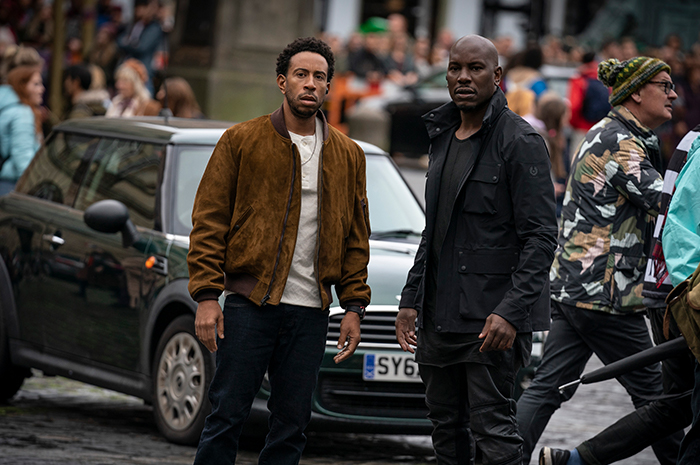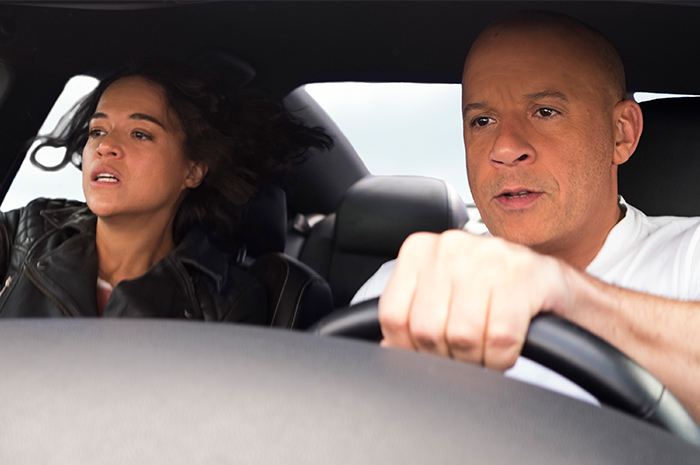 The consistency of the action scenes make it hard to turn away. There isn't much lag time before you're watching this group on the run, driving on disappearing bridges and off cliffs with metal and glass flying. It's pretty relentless for 2 and a half hours. The premise for all this gets lost with the parade of relentless collisions and pyrotechnics that may produce whiplash. But like the super powerful electromagnet used to thwart the bad guys whenever the weak script needs a convenient solution, it's the pounding action, like a magnet, that draws you back.  
Since Fast & Furious 10 & 11 are already have a green light, stick around for the post clip for a clue of what's coming. You can be sure it's another gut punch.
Universal Pictures             2 Hours 25 Minutes            PG-13
In Theaters only
The post F9: The Fast Saga first appeared on Movies and Shakers.
from Movies and Shakers https://ift.tt/3qpFc75