The Sparks Brothers Movies and Shakers June 18, 2021
Quirky director Edgar Wright more than succeeds with his tribute to The Sparks Brothers, known as "your favorite band's favorite band." 
But how is it possible to love a two and a half hour documentary that reveals so little about the real lives of its subjects?
Wright, known for his unusual takes on car chase films (Baby Driver) and weird takes on comedy (The Cornetto Trilogy), dives into his first documentary introducing Russell and Ron Mael. They are astoundingly and virtually unknown in the U.S., despite more than 50 years and 25 albums delighting fans around the world.
To match The Sparks Brothers inventive, creative multi-faceted performance techniques, Wright employs all sorts of his own artifice like stop-motion and 2D animation, staged reenactments and black and white interviews with the Maels along with tons of testimonials. Wright had no problem finding famous fans to go on camera including Patton Oswalt, "Weird Al" Yankovic, Flea, Fred Armisen, Todd Rundgren, Beck and Björk to just scratch the surface. Some of their reasons for being inspired by the Sparks Brothers are as droll as the brothers themselves. Wright even puts himself on camera as "fanboy."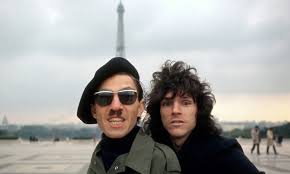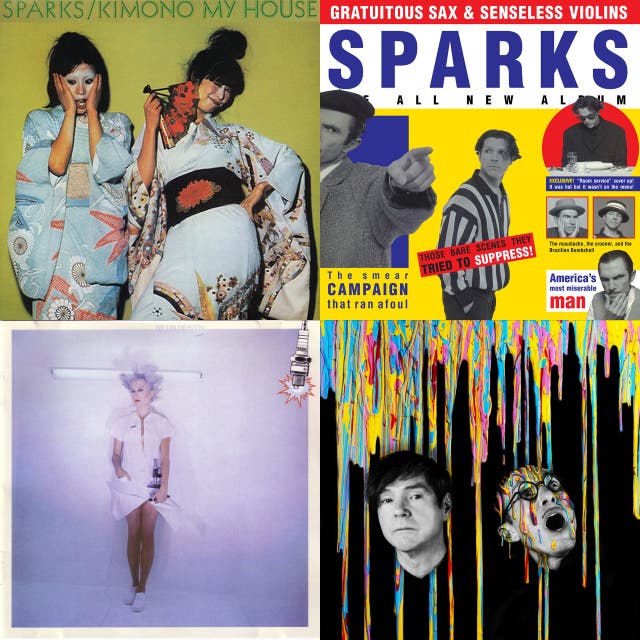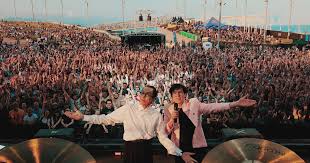 This film doesn't answer any questions about the brothers' personal lives. We do learn they are actually brothers.  Married? That question is never answered although some of their music hints at Russell's romantic liaisons and Ron's reactions. Wright's hand's-off approach to Russell and Ron's background leaves the field open for them to control the narrative from their uniquely, whacked-out perspective.
Russell and Ron are a striking visual presence, all their own. Russell, who is the vocalist on their songs, is a physical performer as he jumps, struts and prances about the stage. Ron, who writes the material, sometimes off random thoughts from Russell, is mostly fixed behind his keyboard, with almost the opposite ambiance. Russell seemingly has a permanent scowl as he stares into the camera. But it's impossible to miss the little patch of mustache under his nose. If one were charitable he would say it's reminiscent of Charlie Chaplin, but another Little Dictator surfaces first!
Wright includes some biography in his story. The Sparks Brothers are actually Californians by birth, born in the Pacific Palisades in the late 1940's listening to music on AM radio as inspiration for many of their tracks. If you've been a fan wondering why the rest of the world hasn't caught up yet, this movie is a great leap forward. If this is your first introduction, Edgar Wright gives you more than enough particulars and so many revelatory interviews!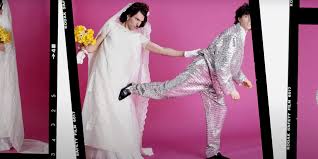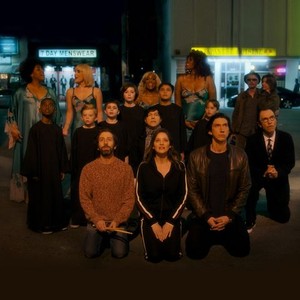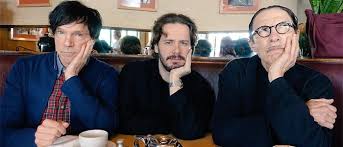 Ron and Russell are so clever, creative and fun, we expect YouTube searches for Sparks videos to explode! Seeing the many ways they staged performances and dressed for them over the years is provocative and highly entertaining. Russell boasts wearing the same Marx and Spencer white dress shirt on stage for the past 46 years! Stay for the hilarious post credit Q & A where Ron and Russell, standing side by side, give dead pan answers to real questions. 
Their one regret was never making a feature film which they was once supposed to come to fruition with Tim Burton directing. Just to prove that it's never too late for talent to be recognized, the Sparks Brothers are providing original music, the story, and an on-screen appearance in the new movie, Annette, starring Adam Driver and Marion Cotillard premiering at this year's Cannes Film Festival. It''s one more reason for you to see this movie, because The Sparks Brothers are about to set the world stage on fire…again! 
Focus Features             2 Hours 15 Minutes                  R
In Select Theaters
The post The Sparks Brothers first appeared on Movies and Shakers.
from Movies and Shakers https://ift.tt/3qbXVmm