The Birthday Cake Movies and Shakers June 18, 2021
If you loved The Sopranos, you'll love it, but if you don't like mob violence, you'll probably won't. Great cast playing some colorful characters, but this night of tension and terror takes too long to get to the inevitable punch line. 
With Val Kilmer, Lorraine Bracco, William Fichtner, Luis Guzman, Paul Sorvino, Vincent Pastore, Aldis Hodge, Shiloh Fernandez and Penn Badgley, Director Jimmy Giannopoulos had a lot of talent to work with in his directorial debut. He's even got Ewan McGregor playing a priest, Father Kelly. Although pivotal stating the law of the land in that changing Brooklyn Italian neighborhood, McGregor is only sprinkled like a dash of Holy Water in the film. 
This is a big project with veteran actors in a real change for Giannopoulos. He's known for working on videos and short films with pop and hip hop stars as Miley Cyrus and A$AP. He wrote the screenplay with  Shiloh Fernandez and Diomedes Raul Bermudez. Some of the characters could have been much better developed.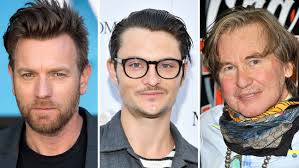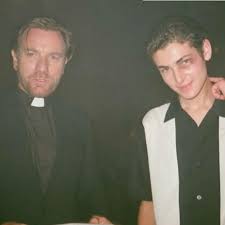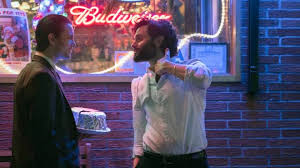 It's all about tradition for one mob family. Their patriarch's body was found in a trunk 10 years ago. His wife, Sofia, (Lorraine Bracco) has been sending a chocolate birthday cake to mob boss, Uncle Angelo (Kilmer) every year to enjoy with his henchmen, hitmen and "uncles" to remember the anniversary of his death. She is stoic, always refusing to go, sending son, Gio (Fernandez) with the cake every year. Wrapped in foil, it's like an appendage he has to very carefully carry everywhere he goes on the night of the gathering. And he's very busy.
Gio has managed to stay out of the family business, avoiding the violence.  When he gets in trouble at school, Father Kelly tries to advise and protect him as was promised to his mother. He explains that "With tragedy, comes strength, Put your faith in our Lord.," hiring Gio to do some physical work in the church to keep him out of harms way. 
But on this one night, going to deliver the birthday cake, everything comes to a head. Gio, still carrying that cake, is chased around town, being questioned for the whereabouts of his cousin, Leo (Emory Cohen). Before long, he is being chased after witnessing a murder. He also finds out what really happened to his Father. It's a rude awakening and the tension keeps building.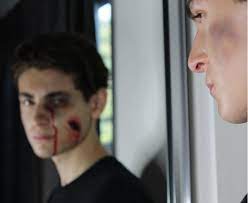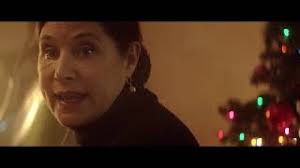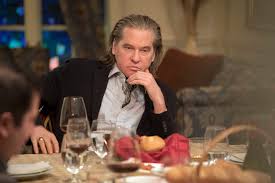 The bloody violence and torture captured by Cinematographer Sean Price Williams are hard to watch. But there are a couple of bigger-than-life characterizations on the screen that are actually somewhat entertaining. Good to see Val Kilmer back after his bout with throat cancer. His voice is so rough, Director Giannopolous added subtitles, which enhances his character as the gruff top mob boss. Angelo was supposedly shot in the throat in a drive by which made him sound as he does. Kilmer is perfectly scary in the role. More aging dons include Sorvino with oxygen up his nose, and Vincent Pastore as Vito. More shady-looking characters take their places at Angelo's table. There is so much posturing by these wise guys that you just want to see them eat Sofia's birthday cake. Giannopoulos creates a tense and brutal throwback to Mob movies and TV series. This is not a great film, but the cast provides some icing on the cake. 
Screen Media Films     1 hour 23 minutes     R 
In Theaters and On Demand
The post The Birthday Cake first appeared on Movies and Shakers.
from Movies and Shakers https://ift.tt/3gCxpPO