LUCA Movies and Shakers June 17, 2021
Disney Pixar now tackles Italian culture and cuisine for this coming-of-age story with young, blue, sea monsters who turn into boys when they set foot on land. They find friendship with a girl who's got more personality than both of them. With Pixar, known for story, this one covers all the issues, including accepting diversity, family, friendship, bullies, competition and even insecurity. 
Enrico Casarosa directs a screenplay written by Jesse Andrews and Mike Jones in a fairly simple story, partly based on his own life in Genoa, but parents might find they have to explain to young ones the issues at bay. It moves somewhat slowly and doesn't strike that heartfelt chord until the very last segment of the film.
Luca (voiced by Jacob Tremblay) is a goatfish shepherd, who with his new buddy, Alberto (voice of Jack Dylan Grazer) ends up fleeing their underwater world. They totally transform into human boys and befriend Guilia who spends summers with her husky, mustached, one-armed father, Massimo. He's a fisherman who also likes to cook his catch. And he has one really mean-looking cat used for comic effect. There are many close calls of them getting doused with water. Uh, oh. Better stay dry, boys. They transform into their sea monster form when they get wet. She takes the boys in and turns them into pasta lovers. Giulia is an enthusiastic ball of energy and her character is the glue that holds this story together.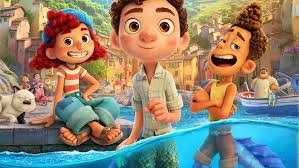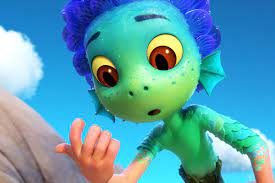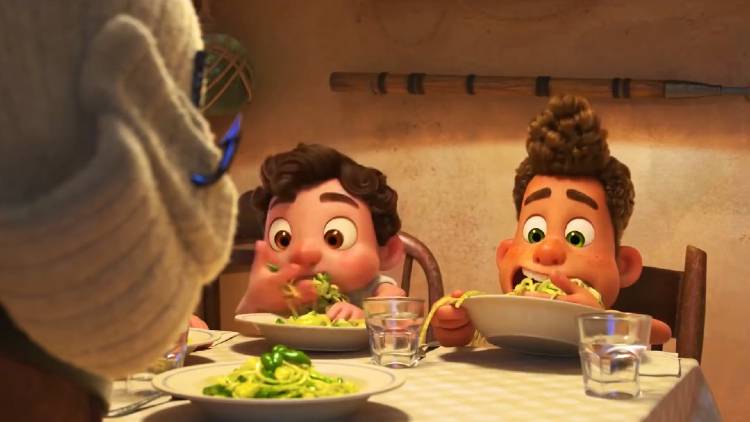 Luca and Alberto only want to find a way to get their own Vespa, which Alberto figures is the human conveyance to freedom. They go gaga when they see the shiny red one belonging to the colorful town bully, Ercole Visconti. (voiced by Saverio Raimondo). Lots of Vespa product placement in this film. 
Ercole loves himself and loves to eat big Italian sandwiches in front of the townspeople thinking they are his fans. He and Guilia go head to head in the Portorosso Triathlon every year. The competition includes, swimming, biking and pasta-eating! She lost last time and is hell bent on beating Ercole, big time. She teaches Luca to ride a bike too so he and Alberto can join her team of what she calls underdogs. In the meantime, Luca's frantic parents (voiced by Maya Rudolph paired with Jim Gaffigan) transform to being humans to look for their son in the town. Some funny slapstick chase antics ensue. 
This film is somewhat reminiscent of The Little Mermaid meets Finding Nemo meets Pinocchio. The animation in this one seems a little uneven Because it uses a mix of styles which we found, at times, a little strange. Director Casarosa was inspired to combine hand-drawn animation with Miyazaki style. There are a couple of scenes where we thought the realistic background beautiful landscapes just didn't fit with the less sophisticated animated characters. 
But the animators do a great job morphing the little blue sea monsters into live boys and back again, instead of making them instantly change. And no one does water better than Pixar and it is especially well done showing the ocean's  waves lapping up on the beach and the sea foam retreating.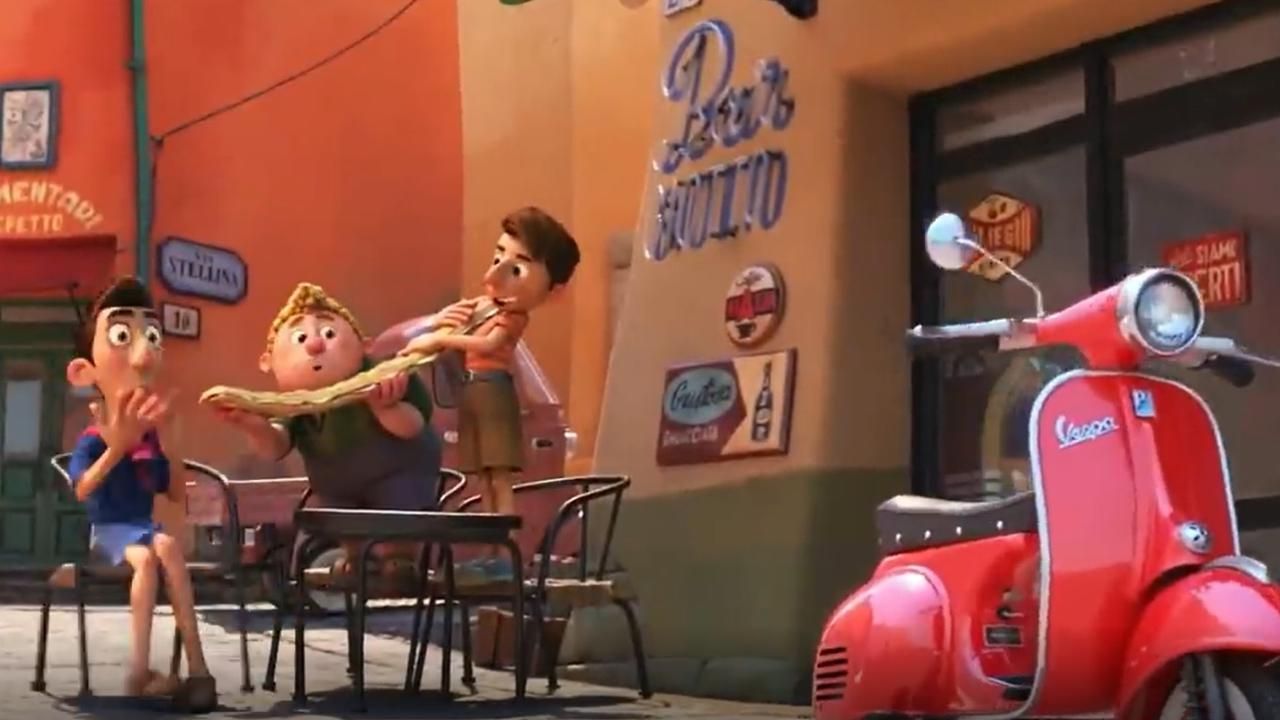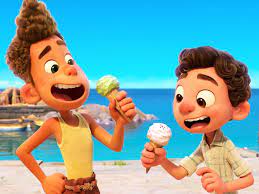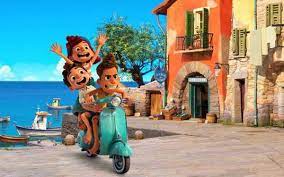 This script takes some fairly dark turns, especially showing Massimo chopping off fish heads with a bloody cleaver. Parents may find themselves having to explain prejudice and hate after watching Ercole try to influence the townsfolk to murder theses monsters. While the intentions behind this movie are good, the execution and story doesn't live up to past Pixar successes like Up or Coco. We wanted more from this film to cheer "long live Luca," but at best, Luca is a pleasant fish-out-of-water story.
Walt Disney Pictures Studios/Pixar   95 minutes        PG
Disney+
The post LUCA first appeared on Movies and Shakers.
from Movies and Shakers https://ift.tt/3zJeYRh