Dream Horse Movies and Shakers May 21, 2021
Toni Colette drives this inspiring horse tale from start to finish in this feel-good, family-friendly film, beautifully shot and loaded with heart. It's based on the documentary, Dark Horse, that won the Sundance Audience Award in 2015. We saw the subsequent full feature starring Toni Collette in attendance at Sundance 2020. 
Colette plays Jan Vokes, who was living in a small Welsh mining town that didn't have much going for it any more. Her kids were grown and gone. Now she's working two jobs, one as a bartender, and another at a big box store in town. 
She was looking for a way add a little excitement to the complacency of the townspeople, as well as something for her to look forward to every day. She talks her husband, Brian, (Owen Teale) into helping with a crazy idea. She wants to raise money to pay for a mare to breed a foal that could become a race horse.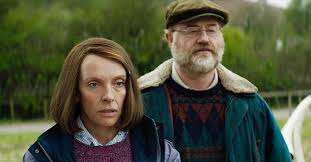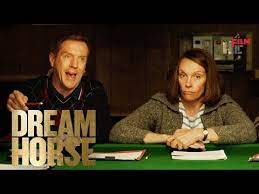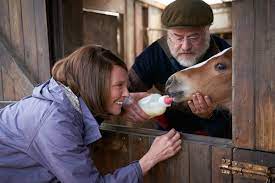 Jan finally gets him to help her convince an eclectic group of her neighbors to chip in a little each month to form a syndicate to support raising the foal. They include an old widow, a butcher, a worry-wort townie, and the village drunk, among the lot. The horse wasn't the only character that had to jump hurdles in this film. Jan and the townspeople had many to scale, too. Mainly each other. The scene of them all sitting around the pub pool table meeting about committing to the project is comical, exposing all of the arguments for and against. 
Damian Lewis plays local loud mouth and tax accountant , Howard Davies, who puts a damper on the prospect of these poor townspeople getting involved in this rich man's game. He comes by it rightly as he lost a fortune and almost lost his wife (Joanna Page) backing a syndicate for another horse. He keeps getting in the way until Jan's infectious enthusiasm wins him over.
Euros Lyn directed and Neil McKay wrote the script showing step-by-step the other hurdles Jan had to clear to talk her buddies into pitching in on this far-fetched scheme. And then she had to convince a crusty, famous trainer (Nicholas Farrell) this persnickety horse, Dream Alliance, had what it takes.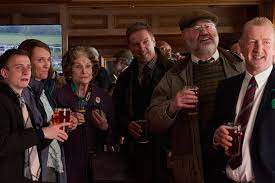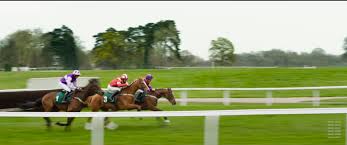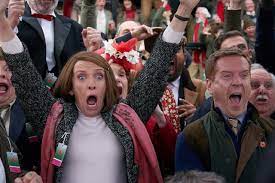 There is nothing more beautiful than seeing a horse run full out and Euros Lyn with cinematographer Erik Alexander Wilson makes the landscapes appealing and watching this Dream Horse fly, exciting. You may feel like jumping out of your seat to cheer.
Stay through the credits to see the Collette with the real Jan Vokes, and the rest of the cast with the people they play, as they sing along with a recording of "Delilah" by their Welsh hero, Tom Jones. You may find yourself smiling as you gallop out of the theater humming right along.
Bleecker Street          113 minutes       PG 
In theaters now. On Demand June 11th. 
The post Dream Horse first appeared on Movies and Shakers.
from Movies and Shakers https://ift.tt/2RzR7lE