P!NK: All I Know So Far Movies and Shakers May 19, 2021
The exclamation point in P!NK's name says it all. She 's a woman who lives life her own way and it's a balancing act between performing and her family. Although she is self-deprecating in much of the movie, this also comes off as a self-promotion piece that makes this rock star seem the perfect Mom, Manager and performer, but shows why she is the way she is. 
It's a slick documentary directed  by Michael Gracey (The Greatest Showman), who now directs one of the greatest show-women. Her hits include "So What," "What About Us,""Just Like Fire,"  and more in the movie. P!nk is not only a singer/songwriter, but an accomplished athlete who says, "I'm a better singer upside down." and says it's easier. She flies like a trapeze artist around and over thousands of fans in her concerts which is well worth seeing by the end of the film.
Gracey follows her and husband, former motocross racers, Cary Hart with their two small children, Willow Sage and Jameson Moon, in tow on her 2019 Beautiful Trauma tour across Europe. Although the film shows Pink's dedication as a performer and boss to a diversey group of 225 singers, dancers, band members and crew, she's even more driven to be a responsible parent. She is devoted to her kids and wanted then with her to make beautiful memories. She even jokingly take pride in paring down her suitcases from 22 to 17 to allow for her kids' stuff.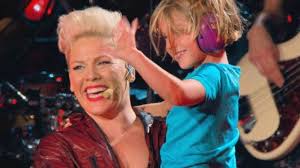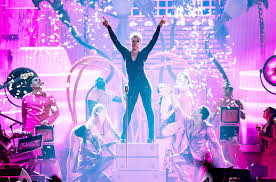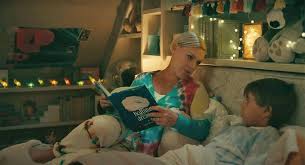 You get to see her as a child singer and gymnast. Always very athletic, she works out every day. Alecia (her real name) was bit by wanting to perform when her single mother, nurse Judith Moore, saved up to take to see Phantom of the Opera on Broadway. The show's iconic chandelier scene grabbed her imagination. 
She talks about her sad times, being different as a kid, a birthday party where no one showed up, when her parents divorced, and other down times which led to depression and addiction. Not in the film is her separation from Hart for a time, until they went to therapy and got back together. This film shows nothing about their romance, but seems to show a good working relationship. 
Pink seems very human and likes to have time to herself. She styles her own hair before every performance because she likes having that time completely alone. Besides, she laughs, she's the only one who knows how to deal with her crazy hair.
Pink was always known as a singer, but we also personally saw her use those gymnastic skills, inspired by Cirque du Soleil, during her 2007 tour opening for Justin Timberlake. Pink, hanging from draped fabric, twisting, turning and dropping without falling was breathtaking to watch. She was and is, even more now, a flashy, fearless, physical performer. 
This tour took her family from Amsterdam, Scotland, Paris and Belgium to the final destination at the enormous Wembly Stadium in London. Seeing how patient she is interacting with her kids and hearing her explain in voiceover why parenting is so important are quiet, beautiful moments in the film. She is also effusive talking about how good a father Carey is as you see him having fun cavorting with Jameson. 
You really get a sense of her relationship with the 225 people even she is surprised she has to manage. She treats them like family and it appears that she's as loyal to them as they are to her. Sher goes all out in rehearsals with them. But you also get to a see near tragedy when the apparatus that's used to hoist her into the air was accidentally mis-attached on one side dragging her at 30 mph off the stage. It's frightening.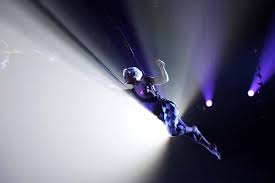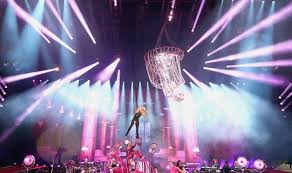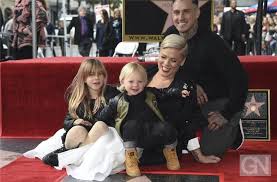 But you get to see the finished product of Pink's singing/athletic ability flying around Wembley singing two complete songs, and landing on very small targets more than once. Instead of chopping up the songs and her performance with multiple cuts, Director Gracey lets us see her in closeups and flying in that big circle, singing upside down and right side up again as she belts out song, including  the title song of her new album, "All I Know So Far," being released the same day as this film. That's the point. This is really a promotion piece. Pink does everything but juggle in the air, working hard to make juggling her life on tour with her family seem almost too easy. But you have to respect her gutsy approach to performing and she sounds better than ever. 
Amazon Studios       1 hour 40 minutes      Not Rated 
The post P!NK: All I Know So Far first appeared on Movies and Shakers.
from Movies and Shakers https://ift.tt/3oImo25