Monster Movies and Shakers May 7, 2021
Kelvin Harrison, Jr. has grown as an actor since this film was presented at Sundance in 2018. But this film is current, showing that the state of systemic racism in the courts in this country. Harrison plays Steve Harmon, a fine, upstanding, young Black teen being persecuted and then prosecuted for being in the wrong place at the wrong time. Harrison's eyes tell the story with "How did I get here fear" landing in jail awaiting trial as accessory to a murder he didn't commit. 
He's a bright student at a high end school in New York city, passionate about going on to film school to follow his dream of being a filmmaker. And this could put him in prison for life.
The film is based on the novel by Walter Dean Myers. It's interesting that this film is just seeing the light of day on Netflix.  But it's definitely relevant in this time of Black Lives Matter, the murder of George Floyd and all of the police shootings of young Black men and women.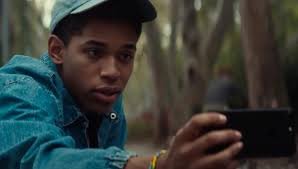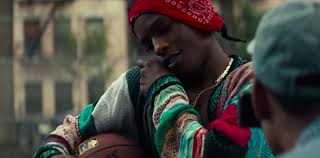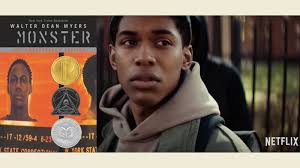 It is packed with big name stars including Jennifer Hudson and Jeffrey Wright as his middle class parents, and Tim Blake Nelson as his teacher at an elite school who knows how smart he is. It's pretty amazing that Anthony Mandler gets to work with this high-powered cast in his directorial debut. Mandler is really known for his music videos, with Hudson, Drake, and more A-list entertainers and this is his first feature. 
Directing a serious film is very different than directing music videos. The pacing is uneven and some of the scenes seem over acted. He structures the film bouncing between Steven's life at home and school juxtaposed with his time in jail, looking out through the bars and trying to recognize himself in his cell's mirror. 
Cole Wiley, Janece Shaffer, and Radha Blank (pre last year's successful Sundance film, Forty Year Old Version) are the writers who adapted the film from the novel by the same name.
Steve, or Steven as his mother calls him, lives in Harlem, a tough neighborhood in New York City where gang members know and chide him for being a kind of goody two-shoes. Rapper A$AP, convincing as Rocky, and John David Washington as Richard "Bobo" Evans, never let an opportunity pass to stop and test Steve's loyalty, even though he's not part of their gang, That also includes underused Nas and Jharrel Jerome. They finally coerce him to get caught up in a robbery that resulted in a murder.
Just the way the police come to his house and are so brutal The way they manhandle him in front of his parents, pushing him into the squad car with his parents screaming, scaring the living daylights out of all of them is hard to watch. 
Steven is represented by Public Defender, Katherine O'Brien played by Jennifer Ehle. She is excellent in the role, being coldly, matter-of-fact with what Steven should expect in jail and at the trial. But we wondered why, since his family was well-to-do, why they relied on a public defender instead of getting a lawyer of their own. Paul Ben-Victor as the prosecutor is nasty enough, especially when he questions those that try to support Steven. John David Washington plays tough guy on the stand. He, too, looks very young in this film and has come a long way with Blackklansman and Tenet since this was produced.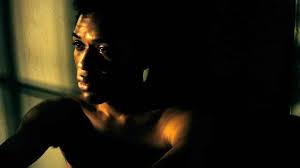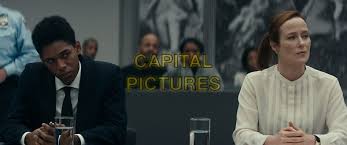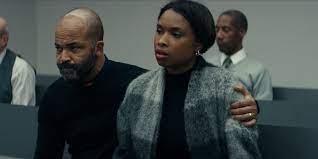 Harrison, Jr. is younger, thinner and more innocent looking than in movies we've seen him in since. He is a manipulative teen adopted by White parents in Luce, up against Octavia Spencer as a teacher who knows what he's up to. In Waves, he plays a talented athlete who gets injured and gets angry. In both films, he is very impressive. Here, he is still very young and a bit timid in his portrayal, but still makes an impression, despite his deliberately slow manner.
Mandler could have used the dialogue and pacing to better effect with so many talented actors. The directing is best in the courtroom where the tension builds until the final verdict and makes a strong statement about racial injustice in this country, showing nothing has changed. 
Netflix          1 hour 38 minutes      R 
The post Monster first appeared on Movies and Shakers.
from Movies and Shakers https://ift.tt/3eZkMMR