Here Today Movies and Shakers May 5, 2021
Comedians Billy Crystal and Tiffany Haddish have totally different styles, but here they mesh beautifully in a story that is both funny, sad, gut-wrenching, yet heartwarming. It is based on the short story "The Prize," by veteran comedy writer, Alan Zweibel (It's Garry Shandling's Show), who wrote this screenplay with Crystal.
Crystal directs himself in a complicated film as legendary comedy writer, Charlie Berns, in a film about friendship, family, frustration and the fear of dementia. He has created multi-layered structure, including flashbacks, to let the audience know, little by little, how he is coping alone, on a day-to-day basis, without letting anyone else know. You're kept in the dark, too, wanting to know more about how he's feeling.
The signs are there. Following him walking to work saying his directions out loud, living alone putting names of family and friends on photos on a bulletin board to help him remember, bluffing when he can't remember co-workers' names or those of celebrities he's known for ever. Crystal called in great cameos that include Bob Costas, Sharon Stone, Barry Levinson, Kevin Kline and more.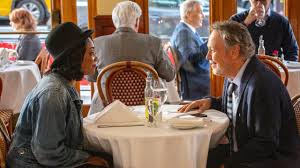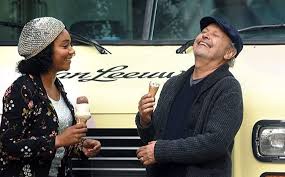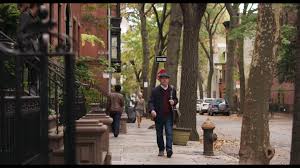 The most perfect display of the comedy puts Crystal and Haddish in awkward situations. Haddish plays NYC street singer, Emma Payge. Her ex boyfriend bid on an auction item to have lunch with Charlie. She's never heard of him or his SNL-style comedy show. She orders the most expensive seafood on the menu, but she's so allergic, face contorted, he accompanies her in the ambulance to the hospital.
Haddish is great at physical comedy. Think Girl Trip. Of course, she has no health insurance, so he pays the astronomical hospital bills. Days later, she finds him to repay with a bag full of money and sees what he's dealing with. She begins to understand he has memory issues as they strike up a friendship. He's trying so hard not to let anyone into his life. But she convinces him to to let her help. She even goes to the doctor with him and finds out more.
He has a good relationship with his son, Rex, (Penn Badgely-Gossip Girl, Easy A). But he and his daughter, Francine (Laura Bernanti – TV's Gossip Girl, Law and Order, The Late Show with Stephen Colbert), are estranged. There is a lot of friction between them, although she lets him maintain a good relationship with her daughter, Charlie's granddaughter, Lindsay (Audrey Hsieh). What's up with that? But when Haddish comes on the scene, daughter, Laura, is even more outraged at her father's behavior. Is it because his wife died, or something more?
Crystal and Haddish really do have a mutual admiration society and you can really see that chemistry on screen. They hit it off at first meeting, and when Haddish found out she had Jewish ancestry, she decided to learn Hebrew and have a Bat Mitzvah at age 40. She asked for Crystal's help and to participate in her religious ceremony for which he says he felt honored.
That comes full circle with a very funny scene in the movie at Charlie's granddaughter's Bat Mitzvah which Haddish turns into a wild affair. It doesn't hurt that Haddish used to be an entertainer at Bar and Bat Mitzvah's to make money while trying to break into comedy. She had plenty of material too draw from and she uses it well.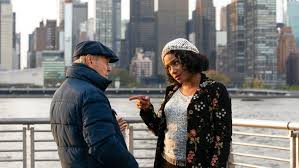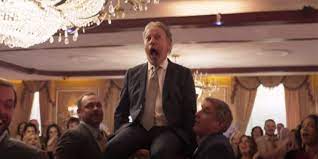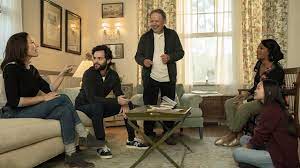 Crystal uses his background in writing comedy perfectly when he goes nuts on the pretentious young cast member on live TV because he botches names so badly he screws up every sketch. This is Crystal's Howard Beale "I'm mad as Hell and I'm not going to take it anymore!" moment. Crystal is truly over-the-top outraged playing with the audience hopping around the studio as he gets his mojo back.
By the end of the film, Crystal gradually lets us into the main reason for his being so morose. Looking back at his life, Haddish helps him sort out the good, the bad and the ugly. She helps him come to terms with what he needs and what she and his family can do to help. This film will put you in touch with your own mortality and universal fears, but Haddish and Crystal play it with sensitivity, tenderness, humanity and humor. You'll be glad it's here, when ever you see it.
Stage 6 Films 1 hour 57 minutes PG-13
In theaters May 7th, 2021
The post Here Today first appeared on Movies and Shakers.
from Movies and Shakers https://ift.tt/2R0rCJP