Mortal Kombat Movies and Shakers April 23, 2021
This is one complicated story, but despite the bloodlust, it's sometimes surprisingly entertaining. There is too much of everything and plenty of action, but anytime away from the action is wasted. This is yet another reboot of the infamously violent video game/movie franchise which is to be a trilogy. Simon McQuoid is known for directing advertising, but this is his first feature.I t's an easy sell for the fans, but for the general movie-going public, not so much. 
There is so much exposition and so many characters, it's hard to keep track of who's doing what to who and why. There's lore and myth and magic. These aren't your average super heroes. They have special powers that come out of nowhere to use on each other. There is fire and ice, force fields, and just when you think a character is a goner, they come back. 
The action is all choreographed martial arts fighting that takes its cue from the game with graphic, gory kill shots producing gallons of blood spurting Blood flows like wine.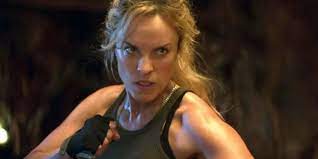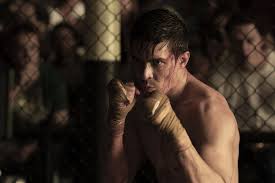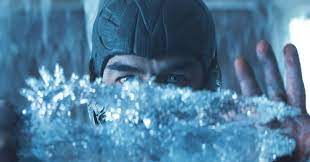 You may need a guide to follow so many characters if you haven't been following this franchise. Cole Young  (Lewis Tan) is a direct descendant of a Japanese warrior Hanzo Hasashi/Scorpion) who died at the hands of Sub Zero (Joe Taslim). Zero uses ice creatively as a weapon. Cole was a Martial Arts Champion who is just about washed up. It''s his turn to show he can be a winner. The big tournament is fight to the death between the champions of Earthrealm and Outworld to determine which world will be annihilated. It's a fight to save Earth which is on the verge of losing. This is the very final contest of the tournament. 
Meanwhile, there are several other subplots which confuse the issue over and over again. And there are more characters, including tough as nails Sonya Blade (Jessica McNamee), Jax (Mehcad Brooks) with his mechanical arms, the menacing, obnoxious Australian Kano (Josh Lawson), and more characters right from the game who all have lethal superpowers. Their constant fighting spills mega amounts of blood. But there are some very unique and comical ways trying to kill each other.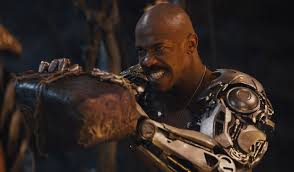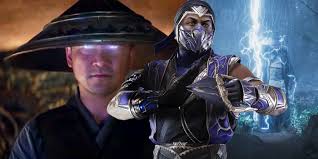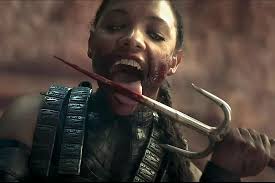 Writers Greg Russo and David Callaham wrote the story by Russo and Oren Uziel. This gory film is so overstuffed with characters, tales, myths and lore, that it becomes a real chore to watch and follow. Put your mind in neutral to watch the action and you'll be ok. And neutral is the operative word for this film. It's not the best or the worst you've ever seen based on this game, but there are two more chances to make this new iteration of Mortal Kombat work better.  
Warner Bros.            1 Hour 40 Minutes                    R
In theaters & HBO MAX 
The post Mortal Kombat first appeared on Movies and Shakers.
from Movies and Shakers https://ift.tt/3tO3Izk