Street Gang: How We Got To Sesame Street Movies and Shakers April 20, 2021
Open Sesame! It was magic but do you know how it came to be? There is so much to this film will make you smile. It not only tells the beginnings of this ground breaking TV series to educate as well as entertain children. but the people and puppets that made broadcasting history. Director Marilyn Agrelo curates behind-the-scenes meetings and production footage plus fun outtakes. She shows how they used effective techniques of advertising, but with a huge amount of warmth and creativity to reach a young audience already tuned into jingles. 
Based on Michael Davis' best selling book, we saw the film at Sundance this year. Agrelo procured a vast collection of video from the show, who and how it was put together for this revealing, well-paced documentary, edited by Ben Gold. This is an insiders view of the first TV show targeting inner city Black children in 1969. But it's reach blurred the lines becoming popular with children and adults of all races, backgrounds and ethnicities around the world. 
Sesame Street was the dream of Joan Ganz Cooney who, with research from Sharon Lerner, brought on Jim Henson for the purpose of giving inner city kids a head start. It was the first time educators and entertainers met in the same room to come up with a show that didn't talk down to kids. The Children's Television Workshop was born and broadcast on Public Broadcasting stations.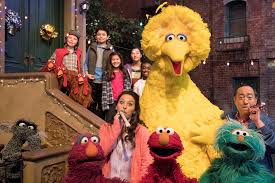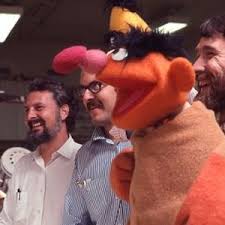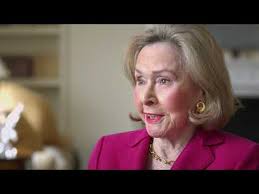 Agrelo shows how Ganz Cooney drew television director Jon Stone out of retirement and mined his creative talent. They used Henson's puppets to interact with a diverse cast of human characters to teach values as well as the ABC's and 123's. In addition, interacting with Grover, Cookie, Big Bird, or Animal, Kermit and more allowed the kids to react with true emotions. A classic emotional moments shows giggly little girl, Joey, disagreeing with Kermit still telling him she loves him. 
You see how the idea grew from the very beginning, and how it developed through the years becoming the award winning Children's Television Workshop with a global audience. The history includes scenes of backstage production with the puppeteers working long hours, manipulating the physically difficult mechanics to make the movements they could only see on TV monitors. There are plenty of funny outtakes as well as the immense talent of Jim Henson and Frank Oz who led the team of puppeteers working with the live cast.
They all became human and like one big family. And the show did not shy away from difficult issues. When the beloved Mr. Hooper passed away, they decided to deal with the subject of death head-on, but in a sensitive way as is shown in teary clips from the show.
Nearly 1100 celebrities and guests, including everyone from Stevie Wonder, Michelle Obama, Robin Williams, Sandra Oh and John Legend, came to interact with the characters on Sesame Street  Thousands of songs about letters, numbers, and every topic, including the "Sesame Street" theme were composed by the enormously talented, Joe Raposo. It's especially poignant to see him at the piano explaining how he wrote Kermit's wistful, "Bein' Green" which gently lets kids know it's ok to be different, alluding to race, ethnicity, or for any reason.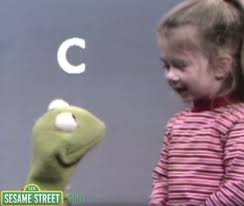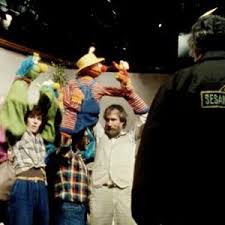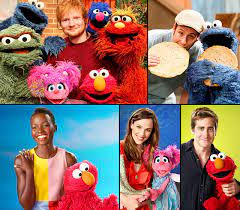 Director Agrelo even details the banning of "Sesame Street" being aired in Mississippi in 1970, because it used a "highly integrated cast of children." "Mainly the Mississippi Commission for Educational Television members felt that Mississippi was not yet ready for it." But they quickly changed their minds when there was a demand by children and parents who wanted to see it.
Everyone who was anyone came to play at Sesame Street and they still do for new television specials. Kudos to Agrelo showing "Sesame Street" as the first TV show for children combining education and entertainment to stretch social and cultural boundaries. Watching this must-see, fun film is like a "sunny day, taking the clouds away!" 
Screen Media Entertainment/HBOMAX        1 hour 47 minutes            PG
In select theaters/ HBOMAX      Starting April 23rd. 
The post Street Gang: How We Got To Sesame Street first appeared on Movies and Shakers.
from Movies and Shakers https://ift.tt/3dBg6xi