City of Lies Movies and Shakers April 13, 2021
Johnny Depp and Forest Whitaker play understated in this film which plays like LA Confidential without the sex. Depp is a former detective and Whitaker a reporter covering the unsolved murder of the Notorious B.I.G. Both end up trying to find out what really happened and possible involvement by the LAPD in a possible cover up. 
This is another film based on real events handled as a procedural drama.  Director Brad Furman (The Infiltrator) gives the film a noir feel, look and tempo. And you don't know what's real and true or fictionalized from the evidence revealed bit by bit throughout the film. It's based on the non-fiction book by Randall Sullivan, LAbyrinth.
Depp plays Russell Poole, the detective on the case when it the murder went down 20 years ago. Odd to see Depp walk with a limp and sporting a pot belly. He portrays the former detective as a sad, but still driven looking for answers. He is no longer with the department, but made his life's work finding out what really happened and who was involved.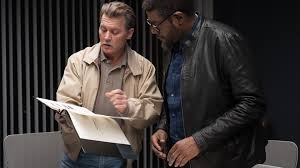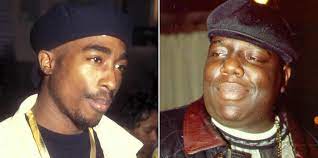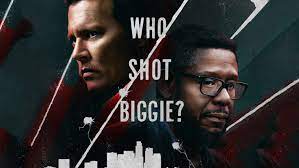 Credit to Furman and his production designer for creating Poole's living space as a detailed library of information. The walls filled with clippings and clues about the murder. He's obsessed with the investigation that cost him his job. He got pushed out because of pressure by colleagues who may have been involved. It also cost him his marriage. Little was known about the Poole's continued, lengthy investigation as he pushed on by himself. He just wanted to get to the truth. 
Whitaker plays reporter Jack Jackson, assigned to write a 20th anniversary piece on the unsolved case. "Biggie Small," as he was also known, was killed in a drive by shooting at the age of 24 at the peak of popularity. It happened just 6 months after another drive-by shooting took the life of rapper, Tupac Shakur 3,000 miles away. There was an East Coast/West Coast rivalry at that time. To complicate matters, Jackson wrote a story when Tupac was killed implicating Biggie. Was this a revenge murder? Was a record label involved? The plot thickens. 
Poole kept butting up against road blocks. Was there a coverup? Were fellow cops involved? Biggie's murder happened around the time of the Rodney King incident and LAPD was not looking for any more bad publicity. 
Furman first builds the tentative relationship between Poole and Jackson. The pacing is slow. He takes his time trying to get these two to trust each other and it gets a little frustrating. Also, Depp is so low key in this role. He speaks softly so you can barely hear him. Whitaker is soft-spoken to begin with and his delivery is halting, as if a little intimidated by Poole. It doesn't help that there isn't a whole lot of dialogue or explanation in the screenplay Christian Contreras wrote. It takes awhile to get into these characters and find out if they're ever going to uncover anything or discover anything new.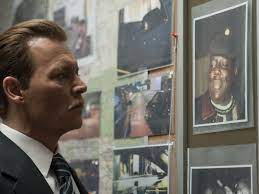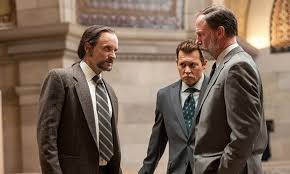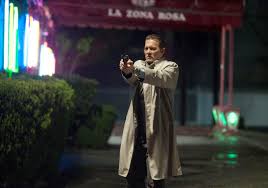 Rap music is used throughout the film to give a taste of the music these rappers produced and to set the mood. The real name of "The Notorious B.I.G." is Christopher Wallace and Furman actually cast his real mother, Voletta, in the film with Jackson interviewing her. She adds to the realism the director tries to convey. 
Furman give his film a noir quality and puts his spin on what caused the murders of Biggie and Tupac.  It's not a great movie, but watching Depp and Whitaker play off each other is interesting, as long as you have the volume up. The story itself is compelling, especially since it has never been solved. But you might not like how this version ends.
Saban Films   1 hour 51 minutes      R
Available on demand. 
The post City of Lies first appeared on Movies and Shakers.
from Movies and Shakers https://ift.tt/3abAkeU