French Exit Movies and Shakers April 2, 2021
First thing you notice? Michelle Pfeiffer does not age. She is gorgeous and perfectly cast as Frances, the totally aloof socialite widow of a very rich New York lawyer. This film rises and falls on Pfeiffer's performance, as it is so very unevenly paced and the supporting cast  gets lost, except for Lucas Hedges who plays her compliant son, Malcolm. 
Pfeiffer creates a character that you end up liking because of her chutzpah. She does what she does, and doesn't care one iota what anyone else thinks of it. And she has no filter. She says whatever's on her mind, hurtful or not, to anyone, including her own son. 
Director Azazel Jacobs based the film on Patrick deWitt's book who also wrote the screenplay. Maybe he was too close to the material as we think he may have neglected some of the supportive character development that would have helped the story.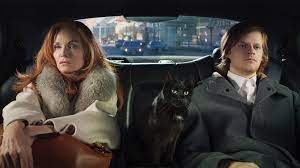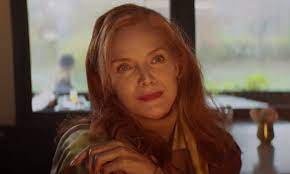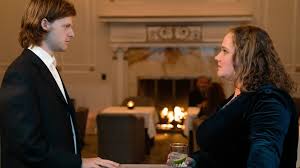 You get the whole picture when Frances finds that her socialite lifestyle has to change dramatically because the big bucks from her inheritance is about to run out. But her attitude is just "My plan was to die before the money ran out, but (I) kept on not dying, and here I am." That doesn't stop her from continuing her luxurious lifestyle, despite dire warnings from her husband's accountant. 
Is she worried? Not really. Not even for her son. Malcolm and she have a dysfunctional relationship. The boy is a victim of stunted development, created by his mother. She rules the roost. He's so quiet and subservient to his emasculating Mother, it's frustrating to watch. This is a very different role for Hedges, even though he has played a son with troubled parental relationships before. (Ben is Back, Boy Erased). This is different. He's supposedly engaged to Susan (Imogen Poots) but doesn't have the guts to tell his Mom. 
Frances, lamenting her situation to one of her rich friends, scores a coup. Luckily, her friend offers the Paris apartment she's not using. So devil-may-care Frances, takes off to gay Paree with her son Malcolm (Lucas Hedges), sans fiancée, but Frances makes sure to smuggle in her aged cat, Small Frank.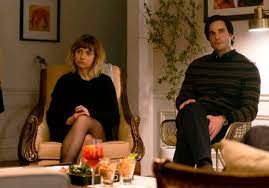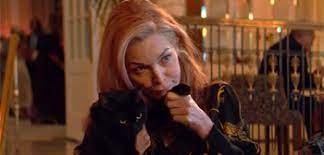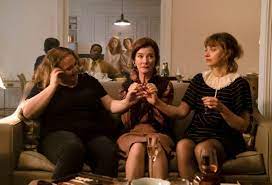 Once in Paris, Frances still acts as if she can do or buy anything she wants. She is very savvy and a little more fun, but continues to live the high life with Malcolm surrounded by new and old friends. They are a bizarre collection of people, young and old, including a weird psychic, a timid detective, a doctor plus a more mismatched menagerie of characters. 
This film directly makes fun of the 1%ers who live their life as if the party will never end, making a statement, of sorts, on the upper crust. It just takes too long to find an emotional connection with any of these characters. Even in a film that where many facets don't shine, Pfeiffer is the jewel that certainly hasn't lost her sparkle. 
Sony Pictures Classics.     1 hour 50 minutes           R
In theaters only starting April 2nd. 
The post French Exit first appeared on Movies and Shakers.
from Movies and Shakers https://ift.tt/2Po8xAK