Made for Love Movies and Shakers April 1, 2021
High tech meets fidelity in this well-cast, curious, dark, theater-of-the-absurd rom com. When a bio-tech billionaire uses his clueless wife as a guinea pig, their already bad marriage becomes a Sci-fi adventure. When her realization kicks in, this adventure kicks off. We saw the first 4 episodes and their panel at SXSW which were intriguing.
It's based on Alissa Nutting's tragicomic novel. Director Christina Lee is also the show runner and keeps the pace hopping trying to reconcile the opposites in the relationships happening here. Nutting is listed as writer on all 10 episodes working with other writers. And there are several directors. 
Hazel (Cristin Milioti – Palm Springs), has been unhappily married to manipulative creep, Byron Gogol, (Billy Magnussen) for a decade. He's the mastermind of the Gogol Tech empire working on a way to control everything, including her. You'd think Hazel has everything she could ever want, physically and emotionally. Does she? They have a magnificent, state-of-the-art home with even has a programmed pet dolphin, Zelda, in their swimming pool. Servants wait on Hazel's for every whim.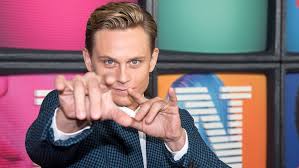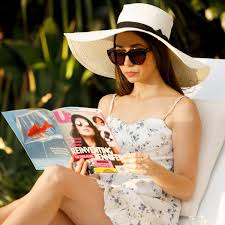 Billy's latest invention, unbeknownst to her, is a chip he implants in her brain to achieve total like-minded symbiosis. The technology gives him the ability to track her and know what she is thinking. He says his goal is to give couples the ability to share every thought and says "technology has improved the way we live, why not improve the way we love." But what if the other spouse neither knows about it, nor wants it! Hazel takes off. 
Byron is slimy and manipulative, talking romantically one minute and BS'ing her the next about this latest product that could not only make him richer but give him greater control over anyone. She decides to make a break for it, ask for a divorce and runs as fast as she can to her low-class, widowed Daddy, (Ray Romano). 
Daddy has issues of his own. His "life partner," that he loves madly, is a sex doll, Diane. He demands respect for "her" from others taking her everywhere he goes. We don't know how Romano could play this role with a straight face, but he does, and well. We can say the same for Milioti whose huge, expressive eyes, get even bigger when anything bizarre or frightening happens. 
Milioti and Romano are very funny playing off each other as father and daughter who don't quite get along, but are still there for each other. She is having a hard time accepting her lifeless sex doll step-mom, but plays along to our amusement while Daddy is trying to maintain some kind of decorum as a good father sticking up for his daughter.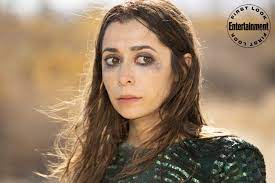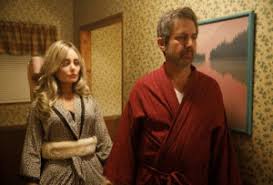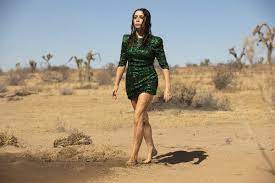 This series is out there, but fun. Milioti, as Hazel, is a character not that far removed from the role Milioti played with Andy Samburg in Palm Springs, which we also enjoyed. Instead of trying to escape a time-loop, she's trying to escape a marriage and spends time in the desert in both movies. 
Magnussen does a fine job as the rich, high tech hubby. Romano doesn't have to do much to be deadpan funny, and really got into his character. You almost believe he's really in love with his sex doll. Dan Bakkedahl and Noma Dumezweni are good in supporting roles as Herringbone and Fiffany.
With it's good cast, weird characters, and the Sci-Fi bent, it's curiously amusing. Like the tag says, "Modern Love is a Mindf*ck,"
HBOMAX (Paramount TV)     10/30 minute episodes.  
We've seen the first four.   Not rated. 
The post Made for Love first appeared on Movies and Shakers.
from Movies and Shakers https://ift.tt/39wCxkr