The Courier Movies and Shakers March 19, 2021
Benedict Cumberbatch and Merab Ninidze become unlikely comrades in this spine tingling Cold War spy thriller. Their performances are compelling in this 1960's Cold War espionage film based on a true East meets West friendship. This cat and mouse game between Russia and the United States is brilliantly directed by Dominic Cooke with a very tight script by Tom O'Connor. 
We first saw the film under the title Ironbark at Sundance 2020, just before the pandemic hit. See our video of Cooke, Brosnahan, and Ninidze taking the stage after the screening. Cumberbatch sent a video intro to the film from another film on location.  
Cumberbatch plays British businessman Greville Wynne who is enlisted to help steal Soviet secrets about preparation for nuclear war in efforts to prevent it. Wynne is always saying, he's just a salesman and can't figure out why he's been picked for this duty.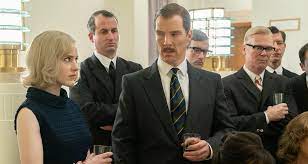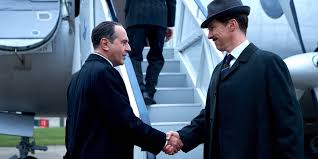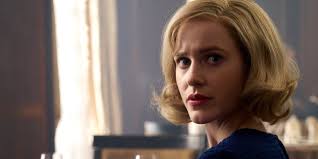 Cumberbatch, as Grenville, and Ninidze, as Oleg Penkovsky, a high ranking official in the Soviet hierarchy, have to interact, which makes for a dangerous game. Penkovsky sees possible annihilation coming and wants to help the U.S. prevent it. 
Ninidze and Cumberbatch are so convincing in the trusting relationship they develop in this film. They are constantly on alert, trying protect each other as well as themselves. Cooke moves them back and forth from Britain to the Soviet Union, both of them hiding their secrets in plain sight. They always seem to be so close to being found out that you aren't sure how long Cooke can keep the suspense going. Timing of their moves plays a big part and the editing makes it work. So does the tone of the gloomy settings always cast in shadow.
Rachel Brosnahan won the StarMeter award at Sundance playing Emily Donovan, a no-nonsense, female CIA agent. She is effective playing a composite character of women and men in in intelligence who were involved in this mission. Brosnahan isn't using her rapid fire comedic chops here. She is serious and convincing in a role that puts these men's lives in danger. There is constant tension as this salesman is enlisted to carry some of the most important sensitive information between the United States and Russia without getting caught.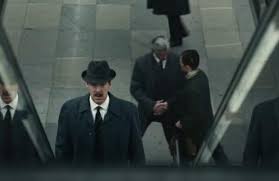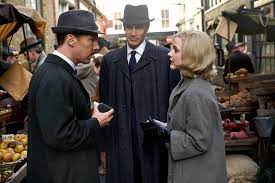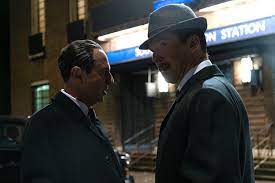 The film shows the CIA, Great Britain's MI6 and Russia moving strategically as chess pieces trying to keep the Cuban Missile Crisis from spinning out of control. Cooke creates intrigue following them in a slow, deliberate progression depicting the story in shadowy scenes, darkly lit and it always seems to be raining. 
That this is based on a true story shows you how close we came to nuclear armageddon in the 1960's. Cumberbatch plays honest and innocent against Ninidze's brave, high level Soviet official with everything to lose. Know that it gets very dark with disturbing images, but it is a spy story well chronicled. This Courier delivers. 
Lionsgate/Roadside Attractions   1 hour 51 minutes     PG-13
In select theaters 
The post The Courier first appeared on Movies and Shakers.
from Movies and Shakers https://ift.tt/3vJS0Hl