Crisis Movies and Shakers March 15, 2021
This complicated crime thriller with a high body count covers all the tropes about drug smuggling cartels, but on the Canadian border. Gary Oldman, Armie Hammer and Evangeline Lilly are the main characters in three overlapping story lines in Writer/Director Nicholas Jarecki's film about opioid trafficking and addiction. There is lot of misdirection which is confusing and you might not want to stick with it. But if you do, the convergence of the plot lines mostly works. But be warned, there is a substantial body count caused by drugs and guns. 
There are familiar themes about the opioid crisis. FBI agent, Jake Kelly (Armie Hammer), trying to bring down a cartel run by the all powerful "Mother" (Guy Nadon) who is selling billions of dollars worth of fentanyl (more lethal than heroin) to Armenians for resale in Europe. Hammer has a personal stake in the case because his sister is an addict and he is always trying to save her. He's also in hot water with his bosses, including (Supervisor Garrett) Michelle Rodriguez. Hammer constantly yells or just angrily glares at everybody he deals with. He's always posturing as the tough guy and it gets a little tiresome.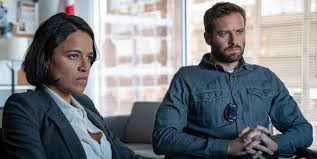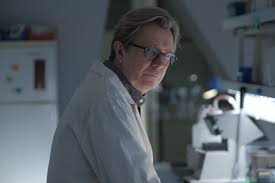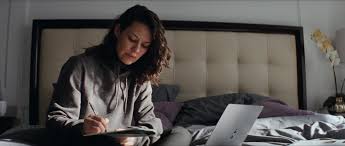 Claire Reimann (Evangeline Lilly) is an architect who was a former addict. Her high school age son suddenly dies of a fentanyl overdose, but signs point to more on that story. She refuses to believe he was involved with drugs and she is determined to get to the bottom of it. She takes on the mission to hunt down whoever could be involved, to the point of hiring a private detective and buying a gun to hunt them down herself. Claire is anguished and fearless. 
Dr. Tyrone Brower (Gary Oldman) plays the head of a University lab researching what claims to be a non-addictive painkiller that a big pharma company is willing to pay the University big bucks for. When Brower finds out that there may be a glitch in the research and needs more time before the FDA green lights distribution, everybody gets nervous. Will he be a whistleblower, or take big money for more research even though there could be lethal results? 
These three are intertwined and the first half of the film is hard to follow switching back and forth at different stages of their activities. There are car chases, stalking while trying to find family members who may be in trouble. Jake's sister Emmie (Lily-Rose Depp), is a strung out addict he's trying to keep alive. Emotions run high. And then there's the scientist trying to keep the Dean of the University at bay, and big pharma happy. 
Rodriguez plays Agent Jake's thorn in his side, trying to keep him playing by the rules, always scowling at his attitude and tactics. University President Geoff Talbot  (Greg Kinnear) wants the big money so he can keep the school afloat while Claire is trying to maintain some kind of sanity trying to understand why and how her son died. She has her own drug demons. They're all pretty convincing in their roles, but It's super intense and hard to follow.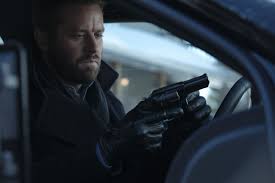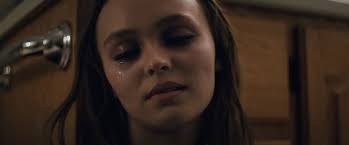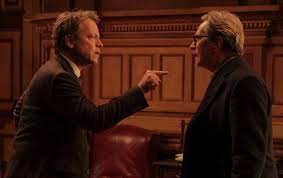 The best part is when the three story lines intersect, if you've been paying close attention to the details. That's about 3/4 into the film. There are some clever moves, contrived though they may be, to keep the principles out of trouble. It's high stakes for all. Life or death and the professor could lose his reputation and all that goes with it. 
The staring and glaring wears on you as Jake and Claire run around the gritty parts of Montreal. Yes, there are tense scenes leading up to the climax. But this film would not get nearly as much attention if it didn't have strong leads for each of the three plot threads. While there's hope for an end to the current COVID-19 pandemic, Jarecki makes clear that the opioid crisis isn't going away any time soon.
Quiver Distribution              1 hour 58 minutes                    R
In theaters  and  On Demand
The post Crisis first appeared on Movies and Shakers.
from Movies and Shakers https://ift.tt/3bQ6HAK