Music producer, rock 'n' roll maven, David Fishof, is infectiously delightful leading everyone through the ups and downs at his annual fantasy Rock and Roll Fantasy Camp in Las Vegas. Alice Cooper says "I can't think of a more fun thing to do, it's better than stamp collecting."
Fishof represented acts in the Catskills, pivoted to sport agent then as a rock group tour producer for everyone from the Association, The Turtles, to Ringo Starr and his Band and a British Rock Symphony featuring Roger Daltrey and Alice Coope.  
Fishof came up with his fantasy camp idea in 1996 and is still bringing top rock talent like Roger Daltrey (The Who), Gene Simmons and Paul Stanley (KISS), Slash and Cooper to Las Vegas to work and play music for 4l days with with rock star wannabes. 
Some of those who come to teach are Nancy Wilson, Jeff Beck, Paul Stanley, Tony Franklin. Slash and so many musicians who come to lend their patience and expertise. Seeing the classes stop and start as the pros teach, inspire and improvise playing rock riffs is unusual and entertaining. They even uncover some excellent raw talent in this film.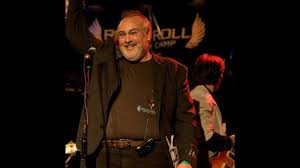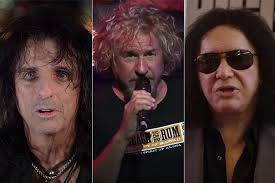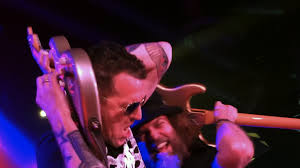 Co-Directed by Doug Blush (20 Feet from Stardom, one of our favorite films) and Renee Barron (she also edited the film), it's as unstructured as a wildly improvised guitar solo. It's a glorious mish mosh that bounces from the stories of young and old singers, guitar players, father/son campers, and drummers who get guidance and gain confidence while playing with the big guns. Music is magical and this is their chance for them to make a little magic of their own. 
What's really fun, is to see these old rockers get a kick out of seeing someone get up enough courage to give anything a try. And even more fun, is seeing some of the young participants blow the lid off shredding and banging away shocking the pros with their talent. 
The film follows grandmother, Tammy Fisher, who has played drums before but her dream is to overcome her nervousness to get up and sing. Scott and Jackson Keller are a father and son team. Scott  "Pistol' Crockett, was going to play drums for Lenny Kravitz, but family obligations prevented him going out on the road, but he still longs for it. Son Jackson was born with severe birth defects and music turned out to be a therapeutic and powerful bond. Dad loves having both of them  playwith these rock icons. Their story is really amazing It and shows how music has given them a meaningful connection and a way to have fun together.  And there's Blake, on the autistic spectrum, who can shred with the best and shows what he can do.It will blow you away, so inspiring and impressive.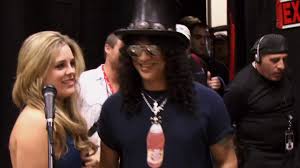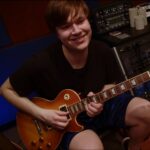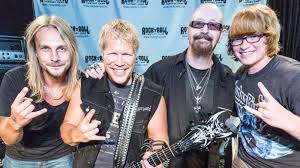 You see how it's as much fun for the pros as for these amateurs. For the big name rockers, it's also a departure from grueling road trips and one-off tours, and the pressure to write and record new material. Gene Simmons loves it. He used to be a 6th grade teacher before hitting it as a rock star.
Fishoff is literally gleeful shepherding his campers and watching what they come up with. Even though the film is a hodgepodge interspersing music with sage advice and realism about being a rock star, you get to go behind the scenes, seeing the famous at your level as if you went to camp yourself. Play on!
Giant Pictures 1 hour and 27 minutes       Documentary
In Theaters and On Demand 
The post Rock Camp: The Movie first appeared on Movies and Shakers.
from Movies and Shakers https://ift.tt/2NFCxXh