Robin Wright's directorial debut immerses her in solitude in a story dealing with grief under the worst possible conditions. It's all about resilience after trauma and tragedy, which is difficult to watch, considering what Wright put her herself and her character, Edee, through, mentally and physically. You  don't find out why until late in the film. 
This is no vanity project. Wright is a strikingly beautiful woman, but she lets herself go, completely natural, frazzled and exhausted. Wright built a cabin 8,000 feet up in the Canadian Rockies which  put herself out of her element in the elements, shooting under some of the worst possible weather conditions. Plus she has Edee toss her cell phone and get rid of her car so she is completely on her own. All she has is food. 
In her talk at the World Premiere at Sundance, Wright, who directed episodes for House of Cards, called doing this film, "a beast" as her first feature, but also what inspired her to make it. With the spate of random and mass shootings 3 years ago that left families grieving, she questioned, "How do you go on?" Wright's mission was to show that, just as grief can lead to drastic measures, human kindness can change your life and help you keep going.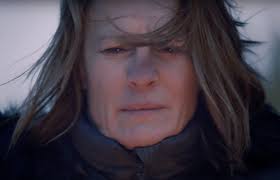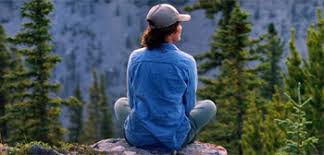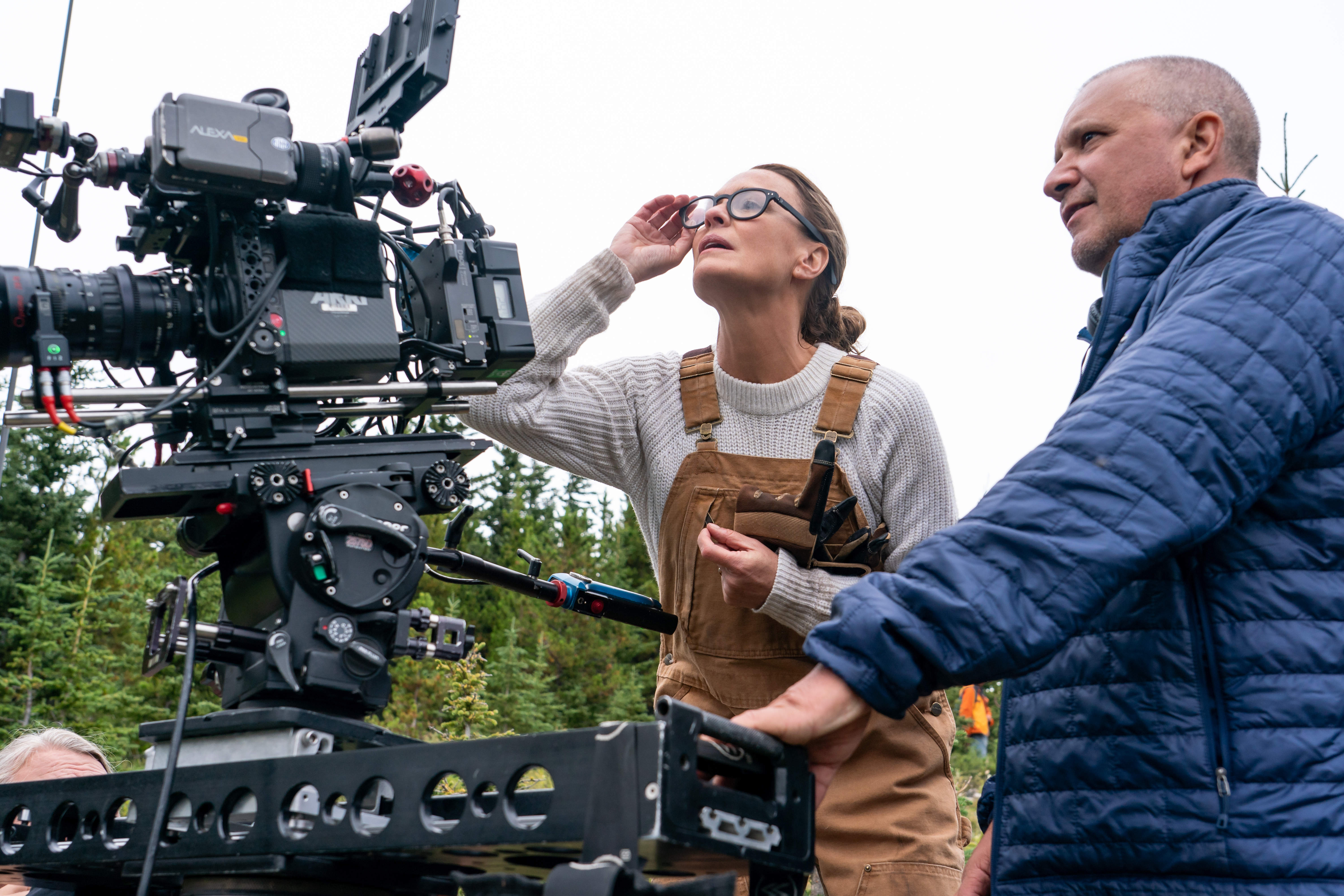 Demián Bichir becomes that kind person when he finds Edee lifeless and half frozen. He helps nurse her back to health. Miguel hunts in the area and uses what was usually an abandoned cabin as place to stop. He comes across her seeing she is frozen and near death. Miguel is soft-spoken, helping her, wanting nothing in return. He then offers to teach her how to live on her own in the wild. They develop a friendship till she finally asks. "How did you find me? His simple answer is "You were in my path." It turns out they have something in common. Loss. And she learns from him how to get her life back. You fall in love with Bichir's character. Miguel has his own story, but keeps it to himself. He's just there to help Edee get through her own pain. 
Nature is really a central character in this film captured exquisitely by Bobby Bukowski and under some very extreme conditions. Wright remarked that they were actually lucky when they were able to shoot all four seasons in one day, which was fortunate a tight budget and 29 day timeline. But the director admits they got a brutal lesson throughout in what Nature has to offer. And that included a number of bears who came to visit. There was one harrowing scene where one comes into the cabin. That one wasn't real. 
Wright originally meant for someone else to play the lead, but when scheduling another actress wasn't working, it was suggested she just cast herself since she was acting it all out to pitch the film anyway. Wright directs the film at a deliberately slow pace. There are long stretches without sound except from her surroundings which include breathtaking vistas.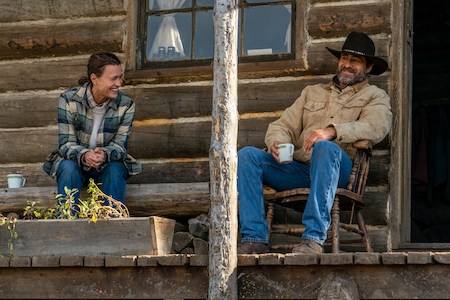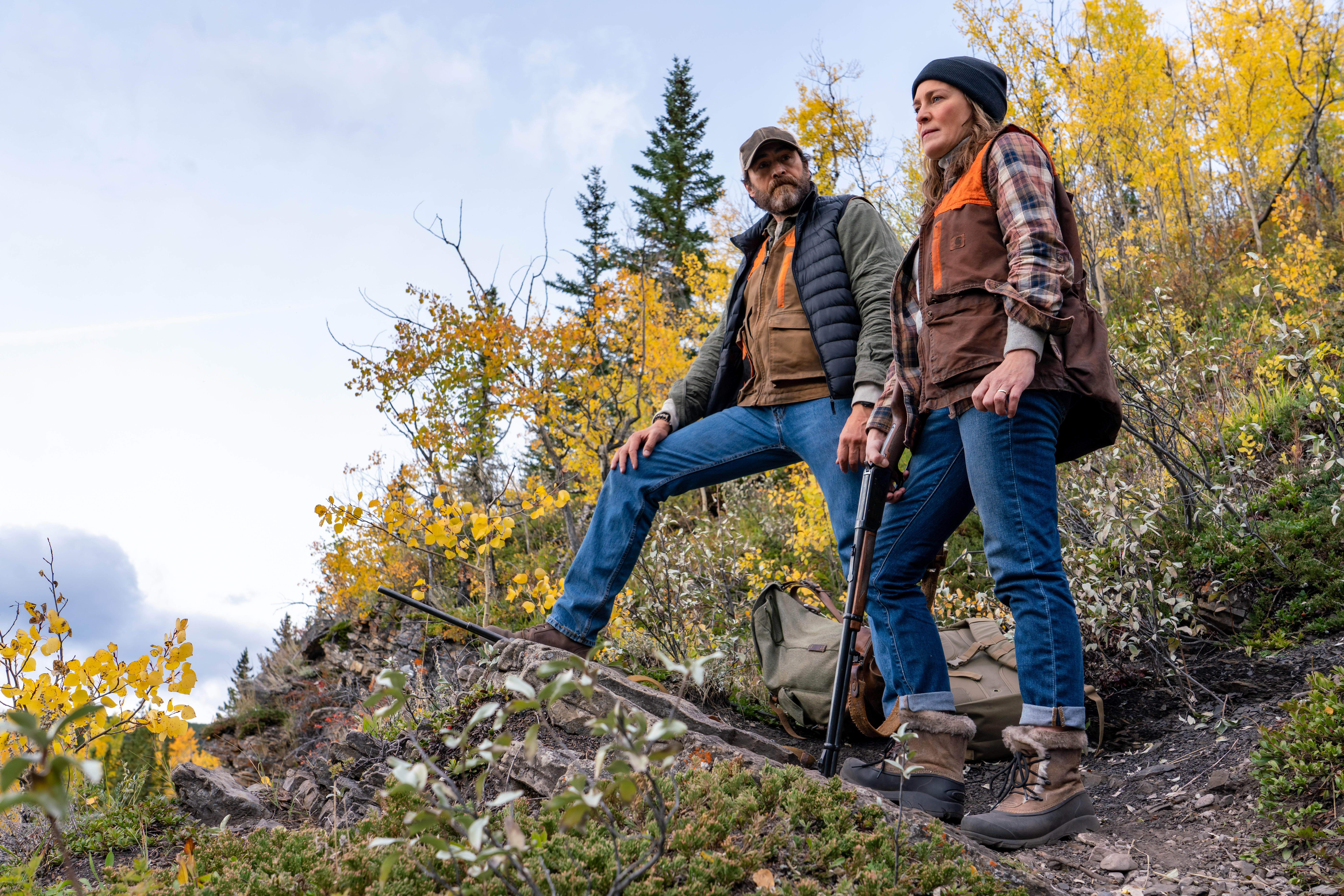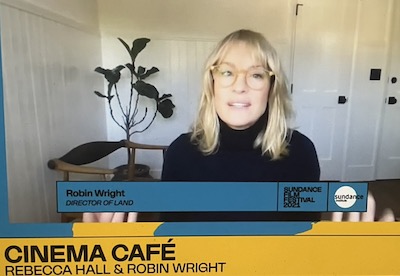 At Sundance, Wright said she wanted the tone to reminiscent of favorite nature-based films like Jeremiah Johnson starring Robert Redford, and Black Stallion. She shows how nature saves her along with the kindness of a stranger. Wright called Bichir's character "her Saint." Inspired by the shootings, as well as social media  manipulation and bullying plus the ongoing pandemic, Despite a tendency to overuse dramatic closeups, Wright has taken on an enormous challenge and, for the most part this succeeds in showing the importance of human connection. This film couldn't come at a better time. 
Focus Features 1 hour 29 minutes               PG-13
In theaters now
The post Land first appeared on Movies and Shakers.
from Movies and Shakers https://ift.tt/3rO3BCx