We're covering the Sundance Film Festival again! We are going to see as many films as we can, in a variety of genres in a matter of days. Watch for video interviews of the filmmakers you can see here and on our You Tube Channel. We're here to give you a heads up on what you'll be seeing this year. Check back often for updates.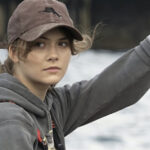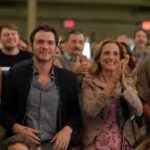 CODA-Opening this year's Sundance Festival with their World Premiere, this film is a drama about a hearing child in a deaf family who finds herself torn between pursuing her love of music and her family's reliance on her to be their connection to the outside world. Written and directed by Sian Heder and starring Marlee Matlin, Emilia Jones, Eugenio Derbez, Ferdia Walsh-Peelo, Amy Forsyth.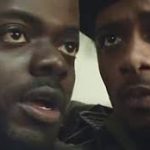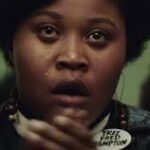 JUDAS AND THE MESSIAH – Director Shaka King returns to Sundance more festival alums led by Daniel Kaluuya and LaKeith Stanfield. Kaluuya channels Black Panther Fred Hampton's ability to energize and unite communities in 1969. Stanfield plays a man with conflicting allegiances. Dominique Fishback plays Deborah Johnson, Hampton's life partner who had his child. We actually interviewed her when the child was just 5 years old. King's film is relevant to today's issues a reminder of the power of the people.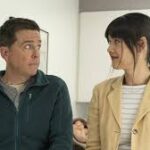 TOGETHER TOGETHER is an American comedy directed and written by Nikole Beckwith. starring Ed Helms, Patti Harrison, Tig Notaro, Julio Torres and Anna Konkle. A 40-year-old man hires a young woman to be surrogate for his baby and their relationship challenges their perceptions of life and love.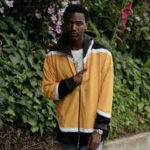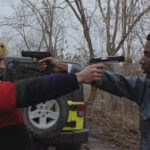 ON THE COUNT OF THREE -Jerrod Carmichael confidently directs and stars in On the Count of Three, a darkly comic debut feature about hopelessness, true friendship, and not always feeling in control. The script, penned by Ari Katcher and Ryan Welch, is clever and nuanced but also deeply compassionate in its depiction of two humans on the verge of giving up.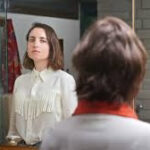 HOW IT ENDS -Asteroid incoming. Festival alum writer/directors Daryl Wein (White Rabbit) and Zoe Lister-Jones (Band Aid) assemble an impressive all-star cast—including Helen Hunt, Olivia Wilde, Fred Armisen, Lamorne Morris, and Nick Kroll—for this uproarious and charming pre-apocalyptic comedy. Both playful and empowering, How It Ends channels the kind of optimistic nihilism we could all use more of right now. The end of the world may be coming, but no one anticipated it could be this much fun.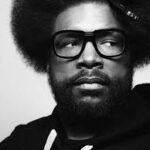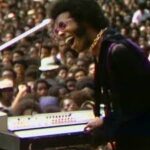 SUMMER OF SOUL– In the summer of 1969 there was Woodstock and also a series of concerts called the Harlem Cultural Festival. Legendary musician Ahmir "Questlove" Thompson in his filmmaking debut presents part documentary, part concert, part historical record that was filmed 50 years ago and never been seen. Stevie Wonder, Mavis Staples, Mahalia Jackson and more participated in an  epic event that radiated Black history, culture, fashion, and music.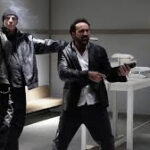 PRISONERS OF THE GHOSTLAND –Sion Sono creates a Western, samurai, post-apocalyptic thriller mashup. Nicholas Cage, in one of his most unhinged performances, swaggers through a wasteland of fearsome gunslingers, lethal swordsmen, vengeful ghosts, and a deranged desert cult. Script by Aaron Hendry and Reza Sixo Safai, Sono orchestrates a large international cast through weird exploitation tropes, balletic fight scenes, and audacious needle drops. Free from any specific genre. It's got 'em all.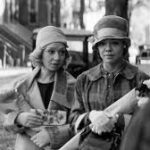 PASSING-Irene Redfield (Tessa Thompson), a refined, upper-class 1920s woman, finds refuge from a hot summer day in the grand tearoom of New York City's Drayton Hotel. She spots a blond woman staring her down. It's Clare Kendry (Ruth Negga). The two were in high school together, and while both are African American women who can "pass" as white, they have chosen to live on opposite sides of the color line. Rebecca Hall in her directorial debut, uses black-and-white cinematography to adapt Nella Larsen's acclaimed 1929 Harlem Renaissance novel.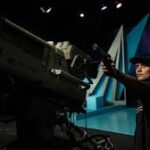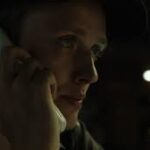 PRIME TIME – New Year's Eve 1999. Twenty-year-old Sebastian, armed with a gun, hijacks a TV studio and takes two hostages—a famous TV presenter and a security guard. No one seems to know what he wants, including Sebastian himself. His demand to deliver some message via live broadcast but is repeatedly thwarted by an uncertain police force and an egotistical network chairman.  Tense drama.
The post Sundance Film Festival-January 28th-February 3rd, 2021 first appeared on Movies and Shakers.
from Movies and Shakers https://ift.tt/3sOIFga