Reviewed: One Night in Miami
Top 5: Discoveries we made doing CinemaJaw
Trivia: City in the Title Movie Trivia
Sponsored by: Overcast
Well, folks, we made it. Never thought we would get this far. FIVE HUNDRED EPISODES of CinemaJaw!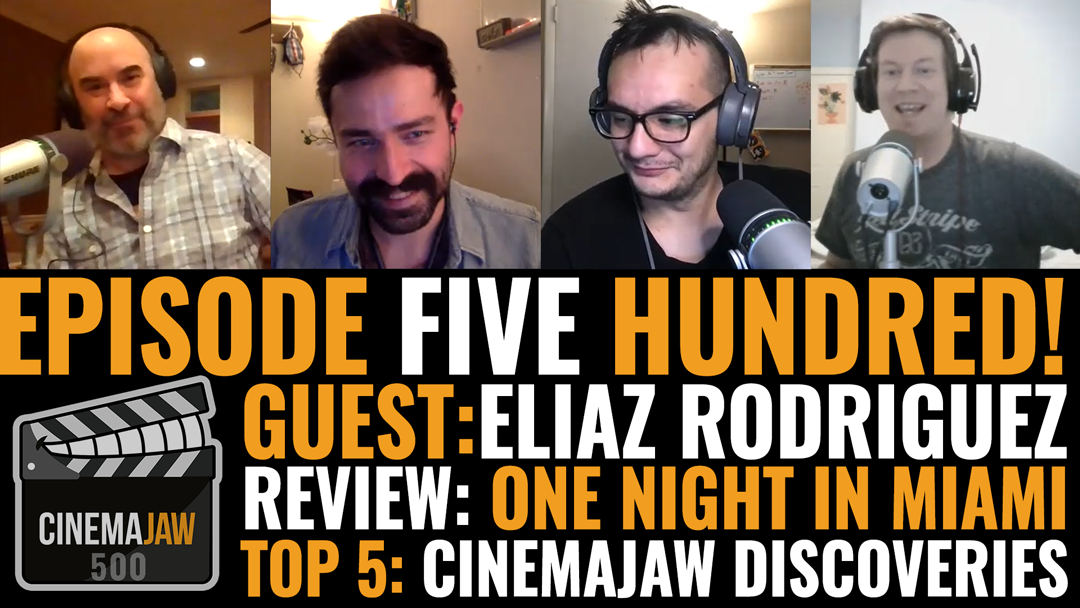 Honored and excited to still be making podcasts for your earbuds. On this special episode, we broadcast live from the imaginary Soldier Field. We also welcome back a familiar voice, our friend and filmmaker Eliaz Rodriguez. We catch up with Eliaz and hear all about what he has been doing in his filmmaking career including two new shorts, and a recent grant award for a screenplay!
In addition to that and a jet flyover, we also review One Night in Miami and play some City in the Title Movie Trivia!
Thank you for getting us to 500 episodes, JawHeads… Here's to 500 more!
Top 5 CinemaJaw Discoveries
Matt:
5.) Ari Aster
4.) Going to Movies Alone
3.) Neon
2.) The Hollywood Machine
1.) Documentaries
Eliaz:
5.) Luxury Movie Theaters and Drinking at the movies
4.) iPhone filmmaking
3.) A24
2.) Successful Chicago Filmmakers
1.) Trevor Albert and Finding Humor
Ryan:
5.) Mumblecore
4.) The Midwest Independent Film Festival
3.) C2E2
2.) Splatter Films
1.) Kartemquin
from CinemaJaw https://ift.tt/3bSacHE
via IFTTT