Vanessa Kirby (The Crown) and Shia LaBeouf dig deep to give disturbing, gut wrenching performances grieving the loss of their newborn. You will be breathless taking on every contraction in a 23-minute long scene watching Kirby as Martha, a woman going through a horrifying home birth. It is excruciating to watch from start to delivery, even with the her husband, Chris (Shia Le Beouf-Honey Boy) and midwife, Eva, (Molly Clark) by her side. And that's all shown before you even see the film's title come on the screen.
From then on, their reactions as a couple and with family members are as depressing as it gets.Kirby plays aloof, almost numb to what happened. LaBeouf is more emotional about their loss, trying to reconnect their love for each other, going through the aftermath.
Academy Award winning, Ellen Burstyn plays Martha's insensitive mom, Elizabeth, trying to direct the fallout at every turn. She's the Mother-in-law from Hell for Chris. Elizabeth thinks she can dictate what the couple should do, trying to buy control with her checkbook. Burstyn looks so good at 88, but she plays someone easy to dislike immensely in this film.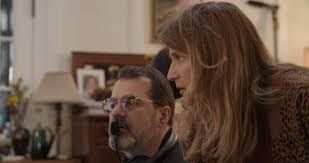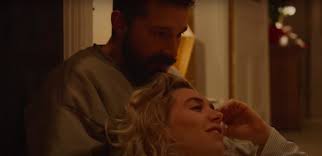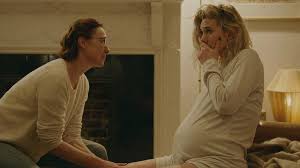 This was originally a stage play by husband and wife, Hungarian Director Kornél Mundruczó and Kata Weber which, they say, was loosely based on their own miscarriage. But they also say theirs was far from the situation they present in this film. Here, Mundruczó directs Weber's screenplay. Interesting that the Executive Producer of the film is Martin Scorsese.
The underlying theme comes through loud and clear. Martha is a woman who has suffered major emotional trauma and she desperately needs help to process her grief. She doesn't know where to turn to, and when it's offered, she pushes it away.
LaBeouf, as husband Chris, is hurting just as badly, but doesn't know how to comfort his wife, nor himself. He clumsily tries to make love to her in such a cold, rough, and disgusting scene, and she fights him. That, too, is overwhelming and difficult to watch.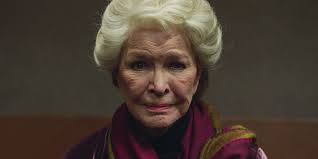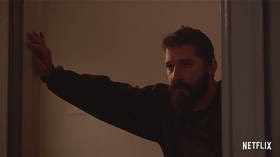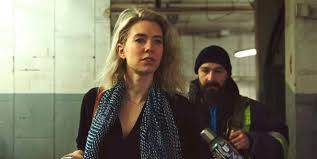 The performances in this film are raw and stellar, but the film itself goes off into so many unfinished tangents that it becomes unsatisfying. A year later It winds through the legal system in a court case against the midwife which brings up the pain once again. There are some contrived situations during the proceedings that seem strange and out of place till the end.
Bottom line. This film is heavy, depressing, drama that bares a tragic situation and it's emotional consequences. It is Vanessa Kirby's movie all the way, and a star turn showing significant intensity. Mundruczó and Weber may hope to strike a nerve with this film. And they do.
Netflix 2 hours and 6 minutes R
The post Pieces of a Woman first appeared on Movies and Shakers.
from Movies and Shakers https://ift.tt/3bqJxBi