Carey Mulligan keeps you guessing from start to finish in this role playing revenge film about misogyny and male privilege. Every woman can appreciate this tantalizingly clever thriller from actress (The Crown) now Writer/Director, Emerald Fennell. She turns male psyche on its head.
Cassie (Mulligan) is gorgeous in this film and plays everything from clueless drunk to sex pot, prosecutor, judge and jury. Although her character plays it close to the vest, she readily shows how satisfied she is after every conquest with a subtle but effective smirk. Cassie seems to be  passive/aggressive, but she's really smoldering underneath. Mulligan gives it plenty of attitude and not a trace of her British accent. 
Mulligan plays the role of a super smart med student who dropped out abruptly after a mysterious traumatic indecent. You first see her, apparently drunk out of her mind, in a bar, being approached by young men who offer to take her safely home. Little do they know what she has in store. 
Cassie lures men into showing their real motives and then exacts her revenge. You don't know immediately what drives her but you are also lured in, curious about her "MO." What is she up to? And why? Fennel shows her playbook entries on the screen so you can see how she maps her strategy, daily.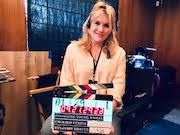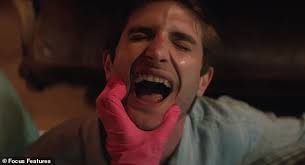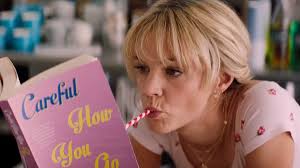 The structure of the this dark comedy is in 4 chapters as Cassie plans how to exact her revenge. You still don't know why. She's definitely a mastermind thinking up the details and taking great pleasure in her progress. As Cassie professes, "Sometimes people need to be reminded how to behave and I have the perfect plan."
She even keeps her parents (Jennifer Coolidge, Clancy Brown) in the dark. They know there's something not right with her and they're afraid for they daughter. She just tosses them aside and keeps going. Cassie knows what she wants to do. Her behavior is so odd and dismissive, but always seems to stay right on course. 
By day, she works in a coffee shop for savvy owner Gail (Laverne Cox). They have their own rapport and Gail accepts Cassie's sarcasm with the clientele. She is just brazen in everything she does. Very confident and sassy, especially to her customers. When Ryan (Bo Burnham) orders coffee, she plays with him, trying to get a reaction which she does after she spits in his coffee in front of him. When he drinks it, it's game on. Will this change her attitude towards men?
But there are a lot more twists to keep you curious as to what Cassie could possibly come up with to top her exploits up to now. She can be sweet as sugar or totally menacing in the blink of her eye. One of the most intense scenes in the film is when Cassie confronts the Dean of the Medical school about the incident that prompted her dropping out. It ends with a terrifying threat for this administrator and mother. 
It all comes to a chilling climax at a bachelor party in a remote cabin. Fennell must've stayed up nights thinking up these scenes. It took a few years including presenting a short at Sundance which piqued interest from Margot Robbie's production company. Robbie is a producer and even considered playing Cassie.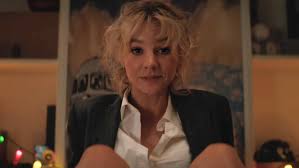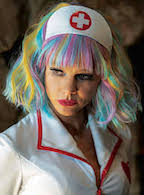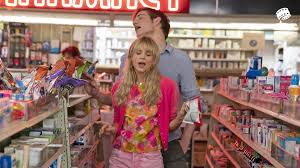 Mulligan read the script and jumped at it.  She does the role justice in so many unexpected ways. Interesting that Mulligan and Fennell realized during the shoot that they had acted together in a TV detective show when they were both 18. Also amazing, Fennell was in her last trimester when she began shooting this, her first feature. And she delivered her baby girl 3 days after it wrapped. 
The music is indicative of Cassie's activities, including Cyn's "Uh Oh" and DeathbyRomy's "Come and Play with Me," and a version of "Toxic" by Anthony Willis.
Even though the subject, and the way Mulligan and Fennell present it, brings some laughs and many nervous ones, the message is no laughing matter. Caution, this film is suitable for mature audiences, but maybe not for a first date. For Cassie, the best revenge is when you don't see it coming. 
Focus Features          1 hour 53 minutes                 R
In Theaters December 25th
The post Promising Young Woman first appeared on Movies and Shakers.
from Movies and Shakers https://ift.tt/3nnHeC5