The Austin Film Festival is underway. This festival is a writer's festival focusing on wordsmiths and artists who use language to tell a story for film, television or web series. We love going to this festival, but it is virtual this year because of the pandemic. We are seeing films and interviewing the filmmakers via zoom so you can learn about their work before it is even released. See our capsule reviews, interviews and trailers below. Go to AustinFilmFestival.com for tickets to see some of the films yourself!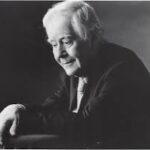 Horton Foote – This well crafted documentary is about the prolific playwright and screenwriters who wrote with heart about the place and people he loved. Anne Rapp is the director and friend of Foote's who finally got permission to follow and interview the award winning dramatist to make the film. It covers his work and his life, with help from his Daughter Hallie, who is also a writer and actress. He wrote 52 plays, and his films include Tender Mercies, The Trip to Bountiful, the screenplays for To Kill a Mockingbird, Of Mice and Men and more. He won Emmys, an Oscar and the Pulitzer Prize. His gentle manner for storytelling is beautifully captured, and Rapp has included pieces of his plays in Black and White portrayed by less well-know actors to keep the audience focused on what Foote was trying to say instead of who was saying it. It's a beautiful tribute to an exceptional storyteller.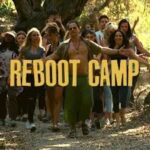 Reboot Camp – Writer/Director Ivo Raza creates a satire starring David Lipper and Keli Price as brothers making a documentary to show that they can create a cult from nothing. The collection of characters interacting, some of whom are played by famous actors including Ed Begley, Jr., Eric Roberts and his wife, Eliza, David Koechner, JaRule, and Chaz Bono. They are part of a big cast who expose fact vs. fantasy. This wild comedy show how easily people can be duped to become followers of a cult, and how easy it can be to make it lucrative. Even though the concept was 5 years in the making, this is a film for today about truth.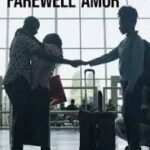 Farewell Amor – An Angolan woman and her daughter reunite with her husband after spending 17 years in exile. Now strangers, they find common ground in their shared love of dance.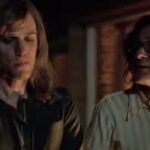 Stardust – This is a biography, without the music, following David Bowie's first visit to the US in 1971 – a trip that inspired the invention of his iconic alter ego Ziggy Stardust. Co-written by Gabriel Range and Christopher Bell, starring Jena Malone, Johnny Flynn, and Marc Maron. Because the film was created without permission of Bowie's family, it does not include any of his songs.
The post Austin Film Festival -October 22 – 29, 2020 first appeared on Movies and Shakers.
from Movies and Shakers https://ift.tt/2J6wt88