What a dynamo! If you think Lin-Manuel Miranda has energy to burn, wait till you meet his father. Luis A. Miranda Jr. is a charismatic powerhouse who never stops, walking, talking and doing. He is not only engaging, but charming.
The film starts with him casually underplaying his heart attack which does not stop him from wanting to bring the Broadway cast of Hamilton to Puerto Rico to raise awareness and money for the people still struggling after Hurricane Maria. He loves his home island and gets emotional about what happened to what he called that "perfect place." He and his son like to tease each other. As Lin-Manuel says it's so hard to keep him down, "He's just a relentless, MF."
Writer/director John James packs the film from his childhood going to the movies every Saturday with his father. His inspiration came from seeing "The Unsinkable Molly Brown" starring Debbie Reynolds as the tenacious woman who never gave up. Neither does Luis.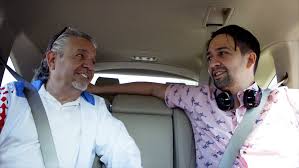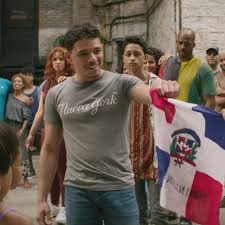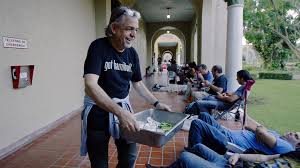 James shows the busy life from childhood in Puerto Rico, then leaving to study on scholarship at NYU going on to promote political candidates and causes in New York City while raising his new family. He married a single Mom, adopting her daughter Luz, and together, they had Lin-Manuel. He loves his wife and dotes on his children. But son Lin-Manuel, is quick to admit that Luis was a demanding Dad and is still sometimes pretty hard to work with. Luis shoots back with a big toothy grin, "It's my job to be annoying. That my job parenting."
Father Luis became an advisor and liaison between Latin Communities and politicians in New York City to Mayor Ed Koch, also working with Hilary Clinton and Chuck Schumer. That's where he learned the ropes regarding politics, but also community organizing. He talks about the discrimination he experienced being from Puerto Rico, not even considered to be a real American citizen. That prompted him to get politically involved.
Luis likens his political organizing experience to the tough business of producing musical theater when Lin-Manual was trying to mount In the Heights. But it also came in handy after Hamilton's success when Luis decided to bring the show to Puerto Rico. James follows Luis as he runs into one obstacle after another trying to open the show as scheduled. It was Luis' dream to open the show to provide funds for the people of Puerto Rico. Lin-Manuel explains that for his father, Puerto Rico is his Wakanda. James details the machinations Luis has to deal with, including inspecting the flooding from hurricane damaged leaky ceiling that caused them to change venues at the last minute. It gets very tense, but you can see how hell bent he is to make it work, just like Debbie Reynolds in The Unsinkable Molly Brown, that made an impression on him so many years ago.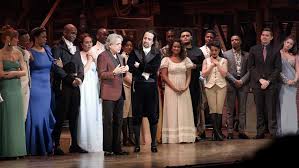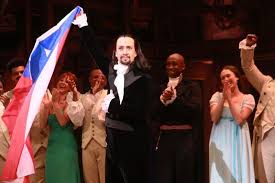 On top of everything else he's accomplished, the film shows Luis and his wife working with a teen with special needs they are raising as their own. You see how Luis lovingly guides this young man, even helping him with his studies.
Luis loves the spotlight. "Life is like a sandwich and sometimes you really bite into it." The structure of the film jumps around a lot, kind of like Luis himself, whose energy is infectious. Director James shows Luis Miranda as always engaged, articulate, animated, exciting and, as the director will likely admit, exhausting. He may make you feel like you're standing still.
HBO 1 hour and 35 minutes Documentary
The post Siempre, Luis first appeared on Movies and Shakers.
from Movies and Shakers https://ift.tt/34X0O0b