Radha Blank is a versatile actress, and truly talented writer and director.  Blank's examination of a woman with raw, unfiltered attitude about to turn 40, is hard not to relate to on so many levels. Blank (She's Gotta Have It, Empire), plays herself in this semi-autobiographical film shot by Cinematographer Eric Branco in black and white which adds an even more honest and gritty feel.
In the movie, Radha showed promise winning an award as a playwright under 30, but hasn't been able to hit it big since. She also teaches high school kids in Brooklyn who have plenty of attitude, not unlike her own. She's teaching so she can the pay the rent on her place in Harlem. Even the kids get on her case, but she knows how to get on theirs, too. Blank's dialogue is raw but right on for all of the characters, including herself. So is her comedic timing along with her subtle facial expressions.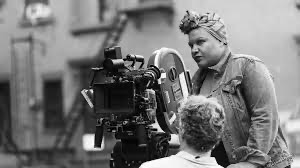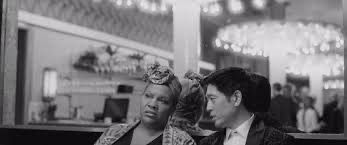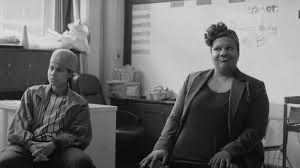 Lamont, the homeless guy on her street (Jacob Ming-Trent, Watchman) keeps tabs on her comings and goings, and, particularly, her shortcomings. Lamont yells so everyone can hear him chide her on her lack of achievement at middle age, and lack of a love interest. He's not only a truth teller for what's going on in her world, but in the whole world. You want him to leave Radha alone, but his social commentary is on the money and pretty funny.
Radha is her own worst enemy. There is a lot of comedy in her frustrating relationships with everyone. She's always late, skeptical of any opportunity her best friend from high school, Korean gay "talent-agent," Archie (Peter Y. Kim), is trying to nab for her. Their tight friendship comes through as they spar constantly. Archie wants her to sweeten up to the White theater artistic director Josh Whitman (Reed Birney) who has a slot open for a play. She finds him obnoxious and the notion of changing her work repulsive to a treatise on gentrification of her hood. He compounds the issue by picking White, blond, Julie, (Welker White) instead of a person of color to flip the script.
Blank seethes well throughout the film, showing frustration with her work, her play, her brother and her artist mother, who all bother her. She restrains herself trying to hide her emotions so as not to blow opportunities while dealing with turning 40 and still having no love interest on the horizon. Radha, the actress, emotes anger and frustration coming out of her pores oh so well. 
Radha's special talent is that she loves hip hop and is good at putting her take on life in crude, rude, explicit rhyme with a beat. Showing off for her students, she gets a tip from one for a beats man. There she is, late at night, in some guy's apartment with a bunch of men getting higher than a kite before they all get a turn at the mic.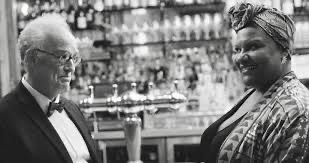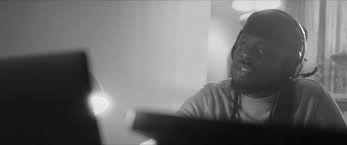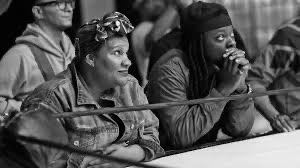 Rapper D, dreadlocks and all,(Oswin Benjamin) seems too intent on what he's doing to talk, let alone give Radha any attention. She does her thing, naming herself "RadhaMUSprime," (retro take on Transformers)  and without D's reaction, she leaves, mad, at 2am. Failed again. But not so fast. Still adamant about the changes to her play and thinking this is possibly the worst time in her life, D, turns up, more interested than she thought, in not only her hip hop talent, but in her. His soft-spoken demeanor is in contrast to hers works well. Blank shows deft direction developing their unexpected  relationship as soul mates.  
Radha Blank is a talented filmmaker who has obviously bared her soul making this film. Attitude abounds with Blank as Radha, but her raw, emotional, self-deprecating honesty is not at all off-putting. She develops her character so you're curious to see what's up with this creative being. Radha is still struggling to find her way as an artist and a woman. She knows she has more to offer, and so does Blank. We can't wait to see what she does next.   
Netflix    2 hours 9 minutes             R
The post The Forty-Year-Old Version first appeared on Movies and Shakers.
from Movies and Shakers https://ift.tt/3jV92fu