The 56th Annual Chicago International Film Festival is showing big films on big screens in Drive-ins and virtual so you can see more films at home. For tickets and information go to ChicagoFilmFestival.com Here are some capsule reviews of those we will or have already seen. We'll be adding video interviews with the filmmakers, too.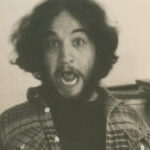 Belushi – John Belushi was a very funny man. This film is a tribute to his being recognized as one of the most talented comedians of his or any generation. As one of the founding cast members of Saturday Night Live and the star of The Blues Brothers, his fame grew, but so did his struggles with substance abuse which led to his death at a very young age. This film, directed by RJ Cutler, lets you get to know Belushi through never-before-heard audio tapes from those who knew and worked with him.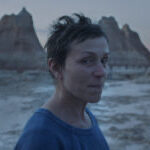 Nomadland – Frances McDormand is Fern a woman who packs her van and sets off aimlessly on the road exploring a life outside of conventional society as a modern-day nomad after losing her job in Nevada. This is the third feature film from director Chloé Zhao which delves into life on the road for Fern as she meets real nomads Linda May, Swankie, and Bob Wells who show her the way.
.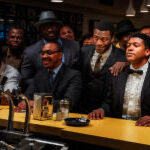 One Night in Miami – Oscar award winning actress, Regina King, in her directorial debut. This is a film adapted from the award-winning play that is a fictional account  in 1964 when underdog Cassius Clay, soon to be called Muhammad Ali (Eli Goree), defeats heavyweight champion Sonny Liston at the Miami Convention Hall. Clay is shown celebrating the occasion with Malcolm X (Kingsley Ben-Adir), Sam Cooke (Leslie Odom Jr.) and Jim Brown (Aldis Hodge) for a night to remember.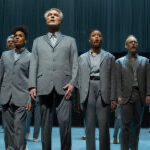 Bad Hair – We've all had bad hair days, but Writer/Director Justin Simien, (Dear White People) combines comedy and horror in this film about race, Black identity, and American society. It's about a young woman, played by Elle Lorraine, who gets a weave to get more respect at her job. She thinks it will help her standing in the world of TV music programming, but the fun just begins when she realized that her hair has a life of its own and it turns on her. Includes an all-star cast: Lena Waithe, Kelly Rowland, Usher Raymond, and Vanessa Williams as her boss-from-hell. Hold onto your hats for a hair raising experience similar in horror  to Get Out. This film has been getting buzz since it premiered at Sundance 2020.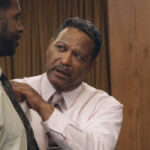 The Road Up – Directors Greg Jacobs & Jon Siskel create an inspiring, powerful and emotional documentary featuring the work of a charismatic leader named Jesse Teverbaugh, Jesse mentors four Chicagoans during their difficult journey from homelessness, addiction, and incarceration to stable life and employment. The program is called Cara which makes people confront themselves as well as their problems. It's so hard for those who still struggle, but so exciting for those Jesse is able to help find ways to succeed. The structure of the film keeps you curious and involved, wanting to know what will happen to these men and women. Wait till you hear Jesse's story.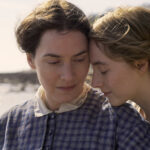 Ammonite – Set in 1800s England, an unlikely bond develops between to women who have to confront the true meaning of their relationship. Mary Anning (Kate Winslet) is an acclaimed but unrecognized fossil hunter, but her famed discoveries now behind her, she has to search for common fossils to sell to tourists to support herself and her ailing mother. A wealthy visitor entrusts Mary with the care of his wife Charlotte Murchison (Saoirse Ronan) which she reluctantly takes on. Despite the distance between their social class and personalities, there's something happening with their relationship. Seeing Winslet and Ronan in performance together is something to behold.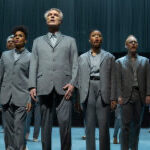 David Byrne's American Utopia – Oscar-winning director Spike Lee brings the Talking Heads frontman's critically acclaimed Broadway show to vivid life in an unusual concert-style performance. Recorded during its recent run in New York City, the production sees Byrne joined by an ensemble of 11 musicians, singers, and dancers from around the globe—including Chicago bassist Bobby Wooten III and Milwaukee guitarist Angie Swan. The audience participates in a surreal experience connecting with the performers and each other. The film features songs from Byrne's 2018 solo album with Talking Heads favorites and a cover of Janelle Monáe's protest song "Hell You Talmbout."
The post Chicago International Film Festival October 14th – 25th, 2020 first appeared on Movies and Shakers.
from Movies and Shakers https://ift.tt/3nySPi8