Writer/Director Vlad Feier adds too many distractions that create not more, but less tension, about a father's passionate search for his missing 12-year-old daughter in a film that moves at a snail's pace.
Maurice McRae is excellent playing the girl's father, Michael, as is Afton Williamson as her mother, Tiffany. Although, we think the mother's role could have been more developed. Still, they are the most believable characters in this film.
You can feel the distinct loss of Michael as he goes door-to-door posting flyers all over his neighborhood in Brooklyn, trying to find his daughter. Feier adds scenes of the father and daughter together in the park several times throughout the movie that don't show enough of their relationship at all. And he doesn't develop enough about the relationship the girl has with her mother or even her older brother, Andre (Jared Kemp). We found the brother's acting somewhat disturbing which made him seen a possible suspect. Probably another distraction Feier was going for.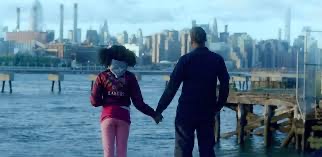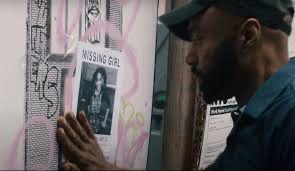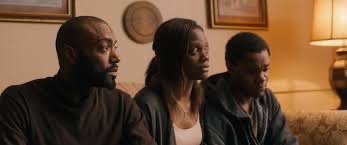 Having worked in TV news in Chicago, It's hard to track children that go missing, especially in African-American neighborhoods where there are high rise projects. When struggling newspaper reporter, Christian Baker (Johnny Whitworth) comes upon the story, he tries to talk his boss Jeffrey Hoffman (Larry Pine) into letting him have a crack at it. After all, it's about a child and it might grab their readers. But his path trying to cover it becomes a painfully slow process with this White reporter in a suit and tie as he tries to act cool enough to get the guys in the hood to open up. 
Christian's false starts at trying to find leads, mixed with Michael and Tiffany's worry, get sidelined by the scenes of memories of Michael and his daughter playing in the park. And then there are the police who have no clue how to handle the situation nor the parents. Finally, conflicted Detective Greg Spaulding, (Jeremy Holm) takes some interest in spite of Captain Hardwick, who is a real "dick" about spending time on the case. And the scene where he overacts questioning a possible suspect is a bit much.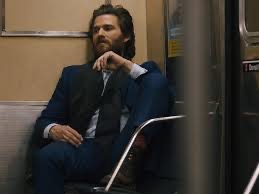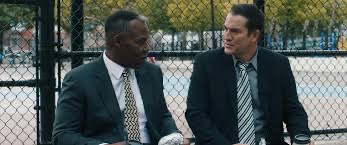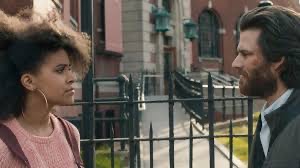 Of course, Chris gets roughed up in process of digging  for information. The reporter is given the name of woman named Keysha played by Zazie Beetz who is in the film for about a minute. Keysha is a friend of a friend and reluctantly gives Chris some possibly pertinent information. But it takes a very long time to get to this point in the script. Then, all of a sudden, the whole story comes out and there's a resolution with few specifics. It just happens all too quickly and the mystery is over. But we wanted more background on the characters involved and what happened. We were left hanging wondering why we invested so much time watching it. This film might have been better presented as an hour made-for-TV movie in line with other crime series. It was slow going and then Feier rushed the end.
Blue Fox Entertainment    99 minutes    Not Rated
The post Still Here first appeared on Movies and Shakers.
from Movies and Shakers https://ift.tt/35wRv8X