Seeing this film, you'll wonder why you hadn't heard of Ellis Haizlip before, the man who took Black culture to another level on TV from 1968-1973. For five years he discovered and put many Black musicians, poets, activists and authors on TV for the first time. Directors Melissa Haizlip (Ellis' niece)  and Samuel D. Pollard have mined some of the most pointed interviews, and musical debuts of major talent, from that era. This film tells the story of Black, gay, visionary, Ellis Haizlip, and his creative contribution to Black broadcasting 50 years ago.  
Ellis Haizlip had already put Black poets on stage, produced dance performances in New York City, and plays in Europe for James Baldwin. But when he became the first Black Producer at WNET, New York City's educational television station, he got a grant to start a TV program for Black audiences that would showcase Black talent. It was to be a Black Tonight Show but instead of showcasing the host, like Johnny Carson, he wanted to put the guests in the spotlight. The only shows with Black hosts or stars at that time were variety shows hosted by Nat King Cole and Harry Belafonte, and the first series starring Black Actress, Diane Carroll in "Julia."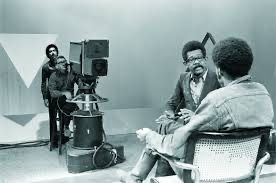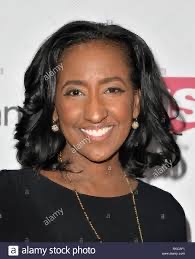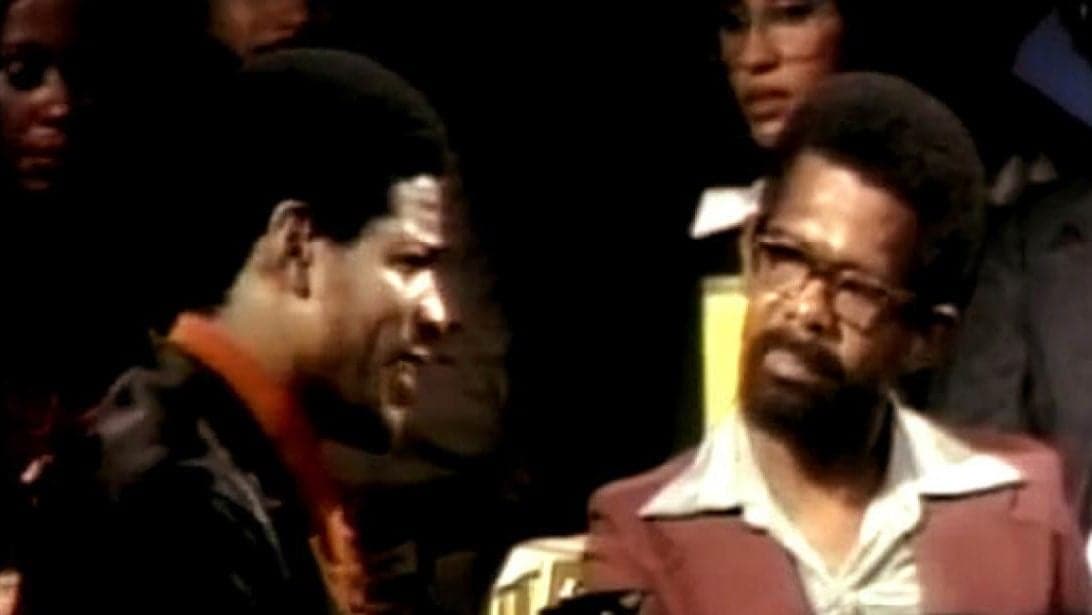 "Talking Black" started on public television In three cities, Boston, Philadelphia and, of course, New York. But the first two hosts just didn't fit what Haizlip wanted, so he reluctantly took on the role. He was the creative force that made it happen. Haizlip produced and hosted the show renamed Soul! You can see even more creativity in the way the director of the original show used graphics and TV effects to enhance the production. They didn't have the special effects you see now.  
The goal was to make it deeper, jazzier and more controversial. It was raw at times, with poets using street language that wasn't always bleeped out. That was new for TV.  It was when times were not much different racially then as they are now. There were huge civil rights protests, riots in LA, Detroit, Newark and more. Blacks were dealing then, as they are now, with poverty, inequality, police shootings, and community problems. 
Haizlip has been overlooked all these years, but not with this film. The  magnetic performances he curated are unbelievable. So unbelieviable, we wondered why we hadn't heard of him nor the show before. From the first show with Patti LaBelle wailing, followed by a litany of performances by jazz greats including Rassan Rollan Kirk playing 3 horns at once, The Billie Taylor Trio and so many more. There's Earth, Wind and Fire in their very first Television appearance. See BB King, Roberta Flack, Wilson Pickett, Gladys Knight, Al Green, and Hugh Masakela. Stevie Wonder so energized the studio audience, he kept playing to record enough for 2 shows! There are interviews with Cicely Tyson, Angela Davis, Ossie Davis and Ruby Dee, Kathleen Cleaver, wife of Black Panther Eldfridge Cleaver, Louis Farrakahn, Muhammed Ali, and James Baldwin being interviewed by poet Nikki Giovani. The stunning dance performances include those by the esteemed Carmen de Lavallade choreographed by Geoffrey Holder.
Ellis Haizlip was Mr.Soul!, the man who made it all happen. The breadth of enormous talent from music, to street poets to authors and social activists was almost incomprehensible at that time. Quoting Quest Love, founder of the Roots, from the end of the film,"Imagine what it would have been like if Soul! had been on for 20 years."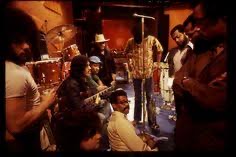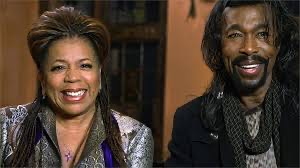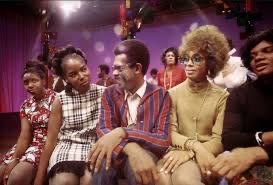 In an era where there was so little attention to Black faces in media, Haizlip's Soul! was unapologetically Black. Soul! gave Blacks a place to see many representatives of their culture on TV at home. It is noted in the film that Haizlip also employed a significant number of Black Women in creative positions which White broadcast executives were not doing, and many, still are not.
Haizlip had a gift for recognizing talent and the importance of discussing  the Black issues of the day. He was so far ahead of his time. But because of the political unrest in the late 60's and early 70's, Nixon played to White fears and cut off Federal funding bringing production to a halt in 1973. Haizlip kept it positive announcing, "Although it's our last show, this is not the end. Black seeds keep on growing." 
This film is a must-see, especially in light of present politics. After watching this film, both Black and White audiences should be embarrassed that this courageous and challenging show from 50 years ago created by super producer, Ellis Haizlip was relegated to the dustbin, until now.
Shoes in the Bed Productions/Black Public Media         1 hour 44 minutes 
On Demand at select virtual theaters including Gene Siskel Film Center 
from Movies and Shakers https://ift.tt/32EqHk9