This is a consummate history of how two crazy hippies became  the creative showmen behind the "Sick and Twisted" Animation festival. They inspired artists to experiment which led to TV hits like Beavis and Butthead and The Simpsons to Oscar winners  Finding Nemo and UP. Producer/Director Kat Alioshin systematically shows how Mike T. Gribble and Craig Decker, (better known as Spike),  pooled their talents and really were "Animation Outlaws." 
Spike and Mike were rock concert promoters in the 1980's who first showed cartoons with "questionable content" between bands to keep the crowd hoppin'. When the weird cartoons got more attention than the bands, their Animation Festival was born and its influence on what we see today is made evident in this film. It was considered the only place where you could see humor, satire, realism and evil combined, and Mike Mitchell (Trolls) says it was the only place where you could see "so many styles other than Disney." Their festival took off on college campuses.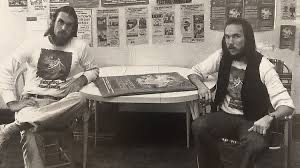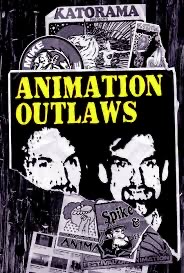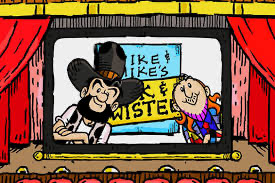 Showing Spike and Mike in action was really a comedy act. Entertaining on stage and passing out their home made posters and flyers on the street shows what a home grown, "underground" operation they put together. But they developed a huge, loyal following. It didn't hurt that Mike, for starters, was a totally uninhibited emcee who knew how to get the crowd revved up. So was Spike with his collection of outrageous hats and both with half their beards dyed fuchsia or some other neon shade. 
Their goal was not to just show weird animated film but to make it a free-for-all with balls and balloons batted around the theater, merch tossed into the rowdy crowd and comments, gross and otherwise shouted at Spike and Mike and at the screen. There were even mooning the audience contests. They were always pushing the envelope. Their fun-loving attitudes come through. And Alioshin adds whimsical music from John Nau and Andrew Felstenstein and adds tuba player, David Silberman, for a light touch.
The director includes interviews so many successful animators and entertainers who were their loyal followers and went on to produce outside the box for Disney, Pixar, You tube and TV. Pete Docter (Inside Out, Monsters, Inc.) talks about the rush he got from audience response in the theater. Seth Green says the festival gave him a sense of community and comfort in what he was doing. Weird Al Yankovich liked the exposure given to global animators. Andrew Stanton (Finding Nemo, WALL-E) says what they did was absolutely crucial to his career. But there's far more from Will Vinton and David Silverman (The Simpsons), Nick Park and Peter Lord (Wallace and Gromit), Joan C. Gratz for their claymation. They even helped get animated films recognition at the Oscars.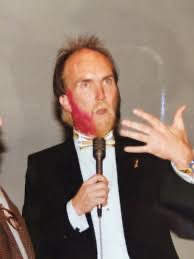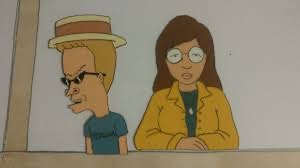 The film follows the changes in animation, from painting cells to computer generated, and changes to the festival over the years. Unfortunately, Mike died of cancer in 1994. Spike talks about working with him and missing their collaboration. He is still doing it today. We wish there had been a little more detail in the film about Spike and Mike's personal lives. But it's obvious from the tributes in this film that Spike and Mike inspired an incredible amount of experimentation by young animators expanding the world of animation. Think about it, Rick and Morty's brazen, gross comedy might never exist without Spike & Mike.
Gravitas Ventures   67 minutes          Documentary/ Not Rated        VOD
Amazon Prime
from Movies and Shakers https://ift.tt/399gLBT