Mother/Daughter relationships can often be strenuous, at best. But when you have Catherine Deneuve sparring with Juliette Binoche about the truth of their relationship over the years, special chemistry happens. 
Hirokazu Kore-eda, is very good at perceiving and projecting sensitive family situations, seriously and with humor, as he did in his remarkable film, Shoplifters. This is no different, except this is the first film he's written and directed not in his native language. The film is part French and English, but still very easy to comprehend. The nuances in the expressions of his perfectly cast actors take the story even further. 
Deneuve is elegant and magnificent as the aging megastar so very set in her ways. And because Fabienne is such a well-known movie star who won a Caesar, France's Oscar. She is revered and acts so entitled, that she mistreats her staff, her manager Luc Garbois (Alain Libolt), and even her present boyfriend Jacques (Christian Crahay). Chain-smoking Fabienne takes herself very seriously. She holds herself in high esteem, but Kore-eda shows subtle cracks in her surface, major insecurities come to light, as the story unfolds.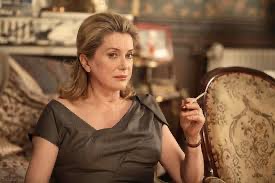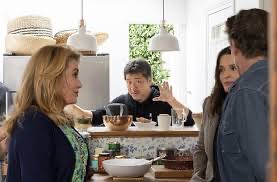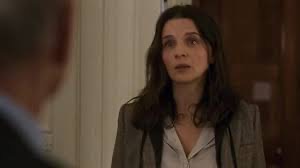 Fabienne has written a biography and her screenwriter daughter Lumir, has come with her husband Hank (Ethan Hawke) and their daughter, Charlotte, (Clémentine Grenier) Granddaughter, Charlotte is excellent for a young actress in her first film. She is cheerful, bright and loving with all of the family members. 
They've come from New York to help celebrate the release of Fabienne's memoir. The problem? Lumir thinks her mother has rewritten history, especially when it comes to the truth about her abilities as a mother and her competition with another talented actress who was her best friend and rival. It's revealed that Sarah was also like a second mother to Lumir growing up.
Catherine Deneuve is sensational as Fabienne. We welcomed seeing Kore-eda create such a meaty role for an older actress and showcase her immense talent. Perhaps that's indicative of the influence of the director's Japanese culture which respects elders. Juliette Binoche is so restrained as her daughter, Lumir. She is trying to keep the resentment to her mother about the truth from the past in check. Deneuve and Binoche subtly sparring with each other and at the heart of this film. They each know how to pull each other's chains. The underlying tension between them is palpable. You never know if they're about to explode.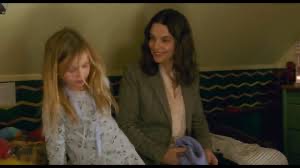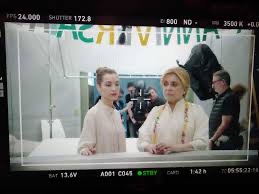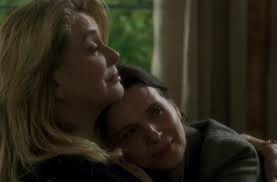 Lumir has rough edges. She's bitter about the book not being the truth. She also knows that her mother doesn't really approve of her work as a screenwriter and isn't impressed with her husband, Hank either. He's a struggling TV soap actor which Fabienne doesn't respect. Hawke is Mr. devil-may-care. He's a seemingly happy guy, worried about the ever-present tension between his wife and her mother, but he just tries to go with the flow. He's also a recovering alcoholic, which might have something to do with his own insecurities. The scene at the house around dinner starts out joyous but quickly turns uneasy. It's not good when Fabienne pushes Hank purposely to drink too much wine on an alcoholic. Lumir, sensing trouble, makes a quick exit. 
Fabienne is in the midst shooting a science fiction film where there is also a mother/daughter relationship. The brilliantly conceived dual story lines dovetail nicely. Manon (Manon Clavel) plays a woman who was sent into space. She comes back to earth appearing to be a generation younger than her daughter, played by Deneuve. They have their own reconciliation regarding absence and attitudes to contend with. Manon is a young star and everything that Fabienne envies and resents. She is the catalyst who brings out emotions shooting their scenes that help bridge those between Lumir and herself. Kore-Eda makes Fabienne take a good look at herself and her own relationship with her own daughter, Lumir.
Kore-eda once again shows his immeasurable skill with very little action. His power is subtle but very effective, keeping you riveted, to this family and their journey toward reconciliation or destruction. Seeing Deneuve and Binoche play off each other is scintillating and compelling. Kore-eda uses his skills to inject heart and humor in this absorbing film about family relationships. And that's The Truth. 
IFC Films       107 minutes      PG   In Theaters and VOD
from Movies and Shakers https://ift.tt/2ZB4mCv