The romantic story of Johnny Cash and his fascinating first wife, Vivian, depicts deep affection that will make your heart melt. But it is also tragic and heartbreaking. Matt Riddlehoover details Cash's complete devotion to Vivian Liberto as the love of his life, until she wasn't.
Riddlehoover presents an enormous amount of archive footage and photographs including home movies and photos of Johnny and Vivian as a couple. Even more, the director displays parts of the thousands of the very touching love letters to each other during their courtship and marriage. There are also painfully frank interviews with all four daughters revealing what they were like as people and parents. Some drawn to tears recounting the problems trying to take care of their Mom's depression after the marriage ended. 
The story begins with how they met at a roller rink in San Antonio, Texas where he was in the Air Force. There are conflicting stories whether he pushed Vivian down to get her attention, or simply asked to walk her home. Even their daughters don't know for sure. They dated for 3 weeks until Cash was shipped off to Germany for 3 years. During that time their relationship grew, writing more than 1000 letters to each other. He even sent her a ring.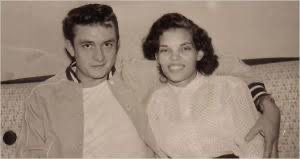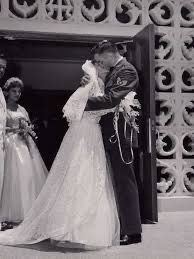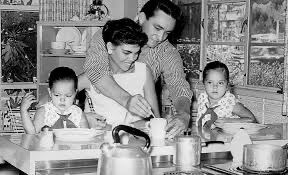 Vivian had a very exotic look and was strikingly beautiful with a big smile.  Cash was smitten. They married and settled in Memphis when he returned from Germany 3 years later and the first of their 4 daughters, Rosanne, was born exactly 9 months later in 1954. Johnny Cash recorded his first single one month later and his celebrity grew so much that he insisted they pull up stakes and move to Encino, California where he continued singing and starring in movies. They bought their first California home from Tonight Show host, Johnny Carson. Vivian wasn't ready for the spotlight. 
They built a home in Casitas Springs, California, which Vivian was not excited about. It was so remote with snakes and bobcats Vivian had to fend off herself while he was touring the country. There are some fun home movies of back yard barbecues with fellow country music stars likeTex Ritter and Patsy Cline. But Vivian felt so isolated, she tried every way possible to get her husband to stay home.
When Johnny was arrested for smuggling drugs in 1965, Vivian became the object of racism even though she was white and a devout Catholic. The newspaper photo of her at Cash's side coming out of the courthouse made headlines, intimating that she was Black and that theirs was an interracial marriage. It was not, but at that time, it caused a huge backlash, especially from Johnny's fans in the South. His popularity took a hit, and there were frightening threats to the family. You can see her facial expression change on film.
That, along with Cash being on the road caused so much fear and anguish, that she filed for divorce in hopes he would stay closer to home. Instead, he moved out, to Tennessee in a home where the girls could come visit. He was on tour with June Carter and Vivian knew, the minute she saw them together, their marriage was on thin ice.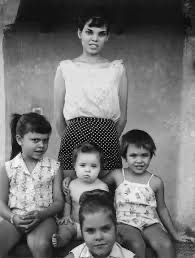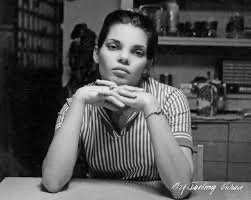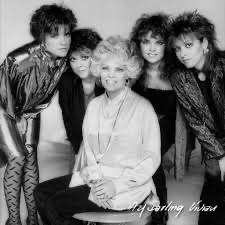 Riddlehoover does a good job following through showing all aspects of Vivian's life after Johnny. He was still good with the girls, but they were left to take care of Vivian. She became anxious and depressed and erratic. Vivian could be sad, scary and even suicidal. The daughters' memories are often gut-wrenchingly told through anger and tears. Riddlehoover's interviews with Rosanne, Kathy, Cindy and Tara are raw, often bitter and resentful, more towards Vivian than their Dad. Vivian didn't seem to notice the mental toll her mood swings took on her daughters. Rosanne, being the oldest, had to shoulder more than the others describing it as "f***ed up." 
Vivian died in 2005 at 70 and this documentary shows what a complicated but fascinating female she was to the end. The tell-all she wrote about their love and loss is aptly titled, "I Walk the Line," and Riddlehoover produces graphic proof why.
The Film Collaborative     1 hour 30 minutes     Documentary                Amazon Prime
from Movies and Shakers https://ift.tt/31821l9