What a sweet, surprisingly funny buddy road trip of three men with disabilities hell bent on losing their virginity. This film is enlightening, respectful and smart. The story is set in motion when the three men discover there's a brothel in Montreal, Le Chateau Paradis, that caters to men with special needs. 
Director Richard Wong and writer Erik Linthorst handle well the issue of living as a complete person with frankness without over-sentimentalizing. It is based on a true story that became the 2011 Belgian film Hasta la Vista. That feature and an earlier documentary were inspired by the exploits of Asta Philpot who makes a cameo appearance in this film and during the credits. 
It's hard to believe that none of the three lead actors are actually disabled. They're helped by Linthorst's script which doesn't devolve into shallow grabs for heart-tugs. They act naturally and are believable as they struggle with every day obstacles.
The organizer of the trip is Scotty (Grant Rosenmeyer), a 24 year old quadriplegic with one thing on his mind. That's made crystal clear when he's lifted into a bath with an  erection still in full evidence. Scotty rankles at his ever-present, over-protective mom (Janeane Garofolo) who has to ignore his arousal and constant wise cracks.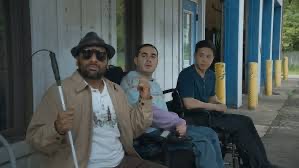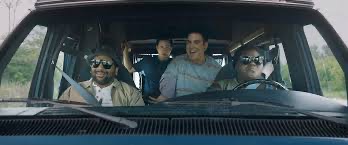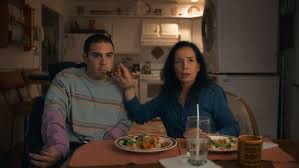 Rosenmeyer plays Scotty as bitter but with a wicked sense of humor. He has a foul mouth and temper which helps feed his desire to become a rapper. He's fairly good and creative at it. Scotty's anger increases when a new hunk of a handsome paraplegic patient shows and grabs the attention of his secret desire, the attractive physical therapist, Becky (Daisy Tutor). Matt (Hayden Szeto) is a former jock now suffering from a degenerative disease. He also has smothering parents. Scotty and Matt are joined on the journey by legally blind Mo (Ravi Patel) who exudes a good heart and quick wit. He and Scotty spar constantly, but are really good buddies who like to pull each others chain.  
This is not new territory for a film to explore. In Ben Lewin's The Sessions, Helen Hunt played a sex therapist hired to eventually sexually service the iron-lung patient played by John Hawkes. That turned into a love story. Come as You Are takes the sex angle on  a different trajectory, using it as a comedy tool to reach their primary goal at the end of an implausible trip.
The trio needs transportation to get from Colorado to Montreal. Enter van driver Sam (Gabourey Sidibe) who isn't clued into the real reason for the trip. Her backstory as a nurse gives her license to exhibit wry humor and candid, frank discussions with the young men about their situations. Sam even gets the opportunity to show her feelings as well.  
Scotty and Matt's disappearance ignites Scotty's Mom and Matt's over worried parents (Jennifer Jelsema and C.S. Leeto) to mount a manhunt that will lead to the predictable confrontation in the second act. But the best comedic moments involve Scotty, Matt and Mo teaming up to drive the van. When the only driver able to use his arms and legs is blind, it's no surprise when the getaway gets away from them. Their ensuing encounter with a Highway Patrol Officer proves to be the fast patter of politically correct comedy. All the buzz words are there and the back and forth is hilarious.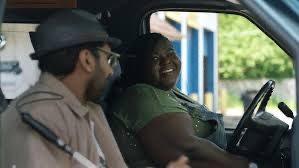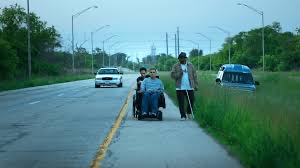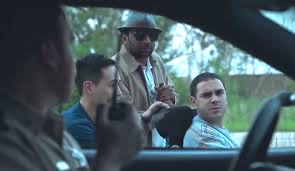 Wong's use of disability as comedic fodder doesn't feel awkward or exploitative. Linthorst's script and Wong's direction put Scotty at the center of the narrative. His lifetime without control of his body or its functions has left an ugly scar on his psyche, but as in most road-movies, there are some pretty predictable turn-arounds and tear jerks too. Do their wishes come true? 
This could have been a touchy subject, but Come as You Are is both familiar and fresh. The nice thing here is that this movie doesn't try to be more than what it is. Even in the film's final scenes that reach for deeper emotion, there's no overly treacly sweetness. Without becoming saccharine, there is enough charm in this non-judgmental story, so as we suggest, just Come as You Are.
Samuel Goldwyn Films      1 hour 46 minutes       Not Rated 
Available on YouTube, Amazon Prime, Google Play, and Vudu
from Movies and Shakers https://ift.tt/2ZfYuQI