There are some nice twists and good performances, but the is no epic.This unwieldy piece really needs someone to whittle the 1 Hour 57 minute run-time. That could have helped make it a well-paced, droll comedy where two young Souther drug traffickers take some dark, deadly turns. Arkansas born Clark Duke stars and co-wrote besides making it his directorial debut. It's based on the 2008 debut novel by John Brandon. 
Duke and his co-writer,  Andrew Boonkrong tell this tale through multiple viewpoints. The Kingpin of the operation is Frog (Vince Vaughn) who is a smart, unseen,  manipulator running the criminal enterprise. His surrogates, Ranger Bright (John Malkovich) and Her (Vivica A. Fox) give the orders to new recruits Kyle (Liam Hemsworth) and Swin (Clark Duke, Hot Tub Time Machine). Their directives are delivered bluntly and they know it will be death if they are not carried out to perfection. Malkovich plays his role in such a stilted, sneering fashion, it's as if he's purposely gone way over-the-top. And you wonder if he's really the guy running the operation. 
Kyle and Swin are given day jobs working as Park Rangers as a cover for their real job delivering drugs and collecting payments. The progression into a daily routine and then stumbling into a series of catastrophic missteps puts Kyle and Swin directly in Frog's crosshairs. As Kyle aptly states, "what a lotta people don't know about organized crime in the South is that it's not that organized."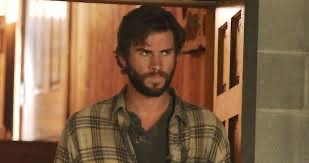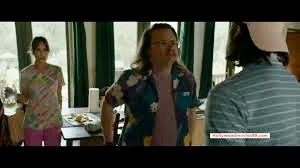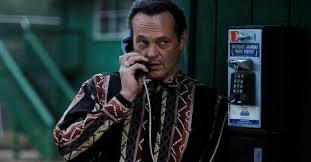 It's actually fun to watch Hemsworth and Duke interact. They create a bond despite their seeming indifference to each other and that character development is the best part of the script. The film plays out through five chapters, getting in and out of trouble with a myriad of ne'er do wells. There are plenty of tense moments and bloody violence. 
Vince Vaughn weaves in and out of the film pulling the strings, running a front, as Frog, still trying to stay under the radar. Behind his smoldering, lifeless eyes, Hemsworth emerges as more than another country bumpkin and a worthy opponent to Vince Vaughn's "smarter than the room" conniving criminal mastermind. Hard to remember when Vaughn has been this watchable. Director Duke has him break the 4th wall to talk directly into the camera dropping details of what's going on, but only from his point of view. His low key delivery is very effective. He keeps trying to figure out why the guys who work for him are turning into his enemies.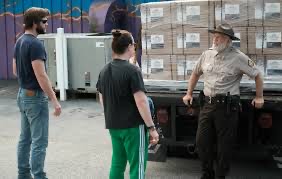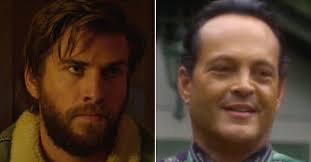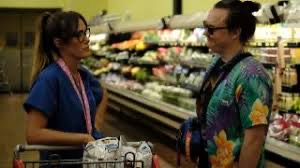 This story simply fails to connect as a comedy, mob story, or thriller. There's an aura of dullness to the characters that was supposed to convey some Southern humor. The heavy lifting carrying the story to its conclusion falls to the two strongest actors, Hemsworth and Vaughn. We thought this movie felt like it ran 3 hours long. There's an uneven pace that feels laborious, but to Duke's credit, he manages to inject just enough mystery to keep you interested. The fun here is trying to figure out who, if any of his main characters, is going to survive.
While Arkansas may have aspired to have some Coen Brothers or Quentin Tarantino-esque flavor, Clark Duke's first outing is an uneven, at times entertaining, and often exasperating, corn-pone crime-drama.
Lionsgate             117 Minutes               R 
Apple, Amazon, VOD
from Movies and Shakers https://ift.tt/2YPS8au