Despite Michell Obama being labeled the most admired woman in the world, this film is not going to change anyone's mind in today's tribal atmosphere. Those that love her book and Barack Obama will relish every frame, especially seeing her interact with celebrity interviewers including Oprah, Reese Witherspoon, Gayle King, and Stephen Colbert. But it also gives the backstory to the woman who lived in the White House and her next chapters. 
Michelle Obama describes herself as a lawyer first, a writer second and then the wife of the 44th President of the United States.She wants people to know who she was and how she became who she was before living in the Washington D.C. fishbowl and what she wants to do post White House. Michelle Obama reveals that it does NOT include politics. Hallgren documents well the criticism she and her husband endured for being during the 2008 campaign and the 8 years that followed.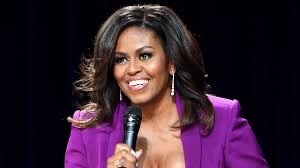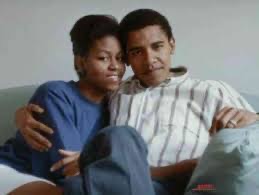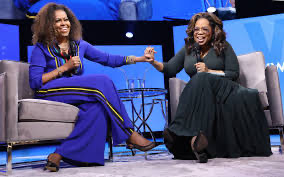 Director and Cinematographer Nadia Hallgren follows Mrs. Obama on a 34-city global book tour being interviewed by celebrities in big arenas as well as talking with women, young and old, in small groups. You get to see plenty of closeups, and see how she is handled and how she handles herself. You get know how close she is to her chief of staff, Melissa Winter, has been a senior adviser to her since the first campaign. And you get to see her hair and makeup artist and security detail in action. Michelle Obama is fashion conscious and the film shows her in a myriad of outfits from demure to super glitzy as she addresses different crowds across the globe. 
There are scenes showing her being extra attentive, listening to young women in sitting in a circle telling their own stories and asking questions. She is shown to be just as attentive to older women who are eager fans. She zeroes in on whoever is in front of, careful to not look past that individual and says on camera how important she feels that is.
The film shows the First Lady telling about her humble beginnings on the South side of Chicago, her family life and the tragic loss of her father and the close relationship with her mother and brother. It includes the obstacles she faced as a descendant of slaves who was told her desire to follow in her brother, Craig's footsteps and go to Princeton was not right for her. She not only got in, but went on to get her law degree at Harvard. She worked as a lawyer in Chicago, mentoring young lawyer/community organizer, Barack Obama. She coyly describes their courtship with adorable archival photos as it led to their wedding. She talks about taking a back seat being a young mother to Sasha and Malia as her husband as he entered politics. The girls make a rare appearance late in the movie.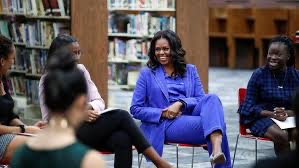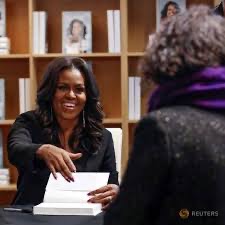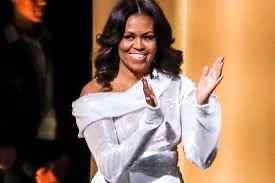 This documentary makes her out to be too good to be true, at times, with reaction shots from audience members showing unbound adoration, even hyperventilating in her presence. Love for Michelle Obama abounds in this film which makes it more a fluff piece in some ways. Except it also shows her drive to continue doing projects with Barack, as she calls him, through their production company, Higher Ground Productions. They also have a foundation and are working on his Presidential Library. 
This former First Lady doesn't settle any scores here, following her mantra, "When they go low, you go high." The film is well constructed so that you'll understand what it's like to be with a political rock star on a high-powered book tour. Michelle Obama says she's never going to run for office, but if she does, Hallgren has provided her with a tool that could easily be used for an election campaign.
Netflix          1 hour 29 minutes    PG
from Movies and Shakers https://ift.tt/2WbCcxy