Reviewed: Extraction
Top 5: Movie Rescues
CinemaWAR: Which is the most iconic Steve Carell role – Gru or 40 y/o Virgin?
Trivia: "E" Movie Trivia
Sponsored by: Overcast
Rescues in film are not hard to find. By their very nature rescue missions are tense and exciting, potentially action-packed, perfect fodder for storytelling. This week on CinemaJaw, in honor of our review Extraction, we throw one another a rope, offer a hand, rescue one another as we cover our Top 5 Rescues in Film.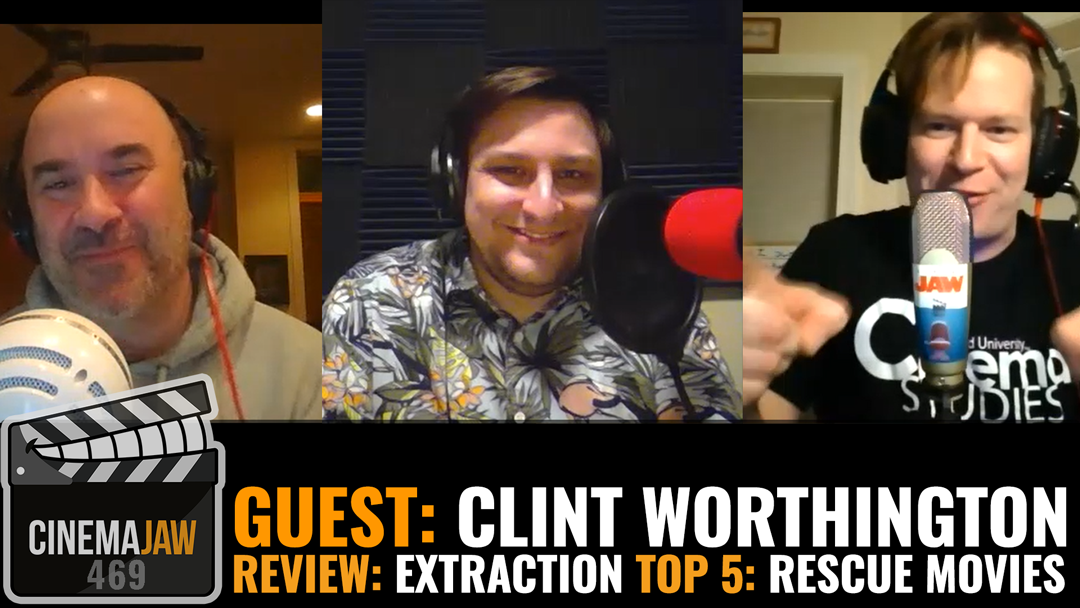 Joining us is a guy who could rescue you from watching crappy movies. Clint Worthington is a Chicago-based pop culture writer, chiefly as a Senior Writer for Consequence of Sound and the editor-in-chief of The Spool. Currently, a member of the Chicago Film Critics Association and individually approved on the Tomatometer. Outside of these outlets, you can find Clint at pop culture sites such as StarTrek.com, Syfy Wire, The Takeout, UPROXX, Crooked Marquee, and more. He also runs three podcasts for The Spool and serves as co-host and producer of the podcast Travolta / Cage (formerly Nathan Rabin's Happy Cast).
Let us rescue you from the mundane. Plug in your headphones and escape into CinemaJaw!
from CinemaJaw https://ift.tt/35uepMg
via IFTTT