"Clothes Make the Man" was never truer than this curiously, absurd French black comedy that holds your attention for 77 minutes. Quentin Dupieux (Rubber) makes a deerskin jacket a character in itself in a film he wrote, directed, shot and edited himself. He obviously had a vision. 
Oscar winner Jean Dujardin takes a different turn, playing Georges, a very serious, bearded, middle-aged, recently-divorced man having an identity crisis. His re-invention begins with tossing his green corduroy jacket into a toilet. His passion to own a deerskin jacket becomes his alter ego. He buys an ill-fitting fringed deerskin jacket for an exorbitant amount to wear that actually begins to wear him. He loves it. Thinks he's "killer" in it. It speaks to him, not metaphorically, but the jacket actually talks to him, sending him on a mission. From its perch on the back of a chair, the jacket and Georges concoct a plan. This jacket has to become the only jacket in the world.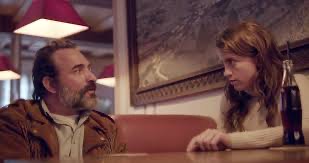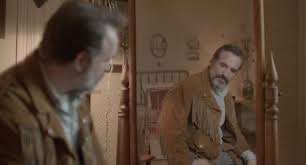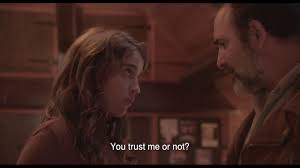 He also acquired a digital camera as part of the deal which he carries around as he wanders the French Alpine countryside. Staying at a hotel with a bar and the young bartender, Denise, (Adèle Haenel- Portrait of a Woman on Fire), notices the camera. When she asks what he does with it, he comes up with whatever comes to mind to his advantage telling her he's a filmmaker. He continually uses this approach to explain and excuse his weird actions. She admits that she's a film editor wannabe and that she actually re-edited Quentin Tarantino's Pulp Fiction which she admits, "sucked." But, finding common ground, she offers to edit the video Georges  shoots of his exploits on that dated digital camera that will become a movie. 
Conversations with his jacket lead him to the next step. The deerskin jacket becomes his master leading him to shoot his mission to make his jacket the only one left in the world. Anyone he encounters is ordered to take off their jacket and give it to him. He shoots the encounters getting more obsessed in the process. Denise takes the dailies to edit. She and Georges collaborate on what is becoming a murder mystery.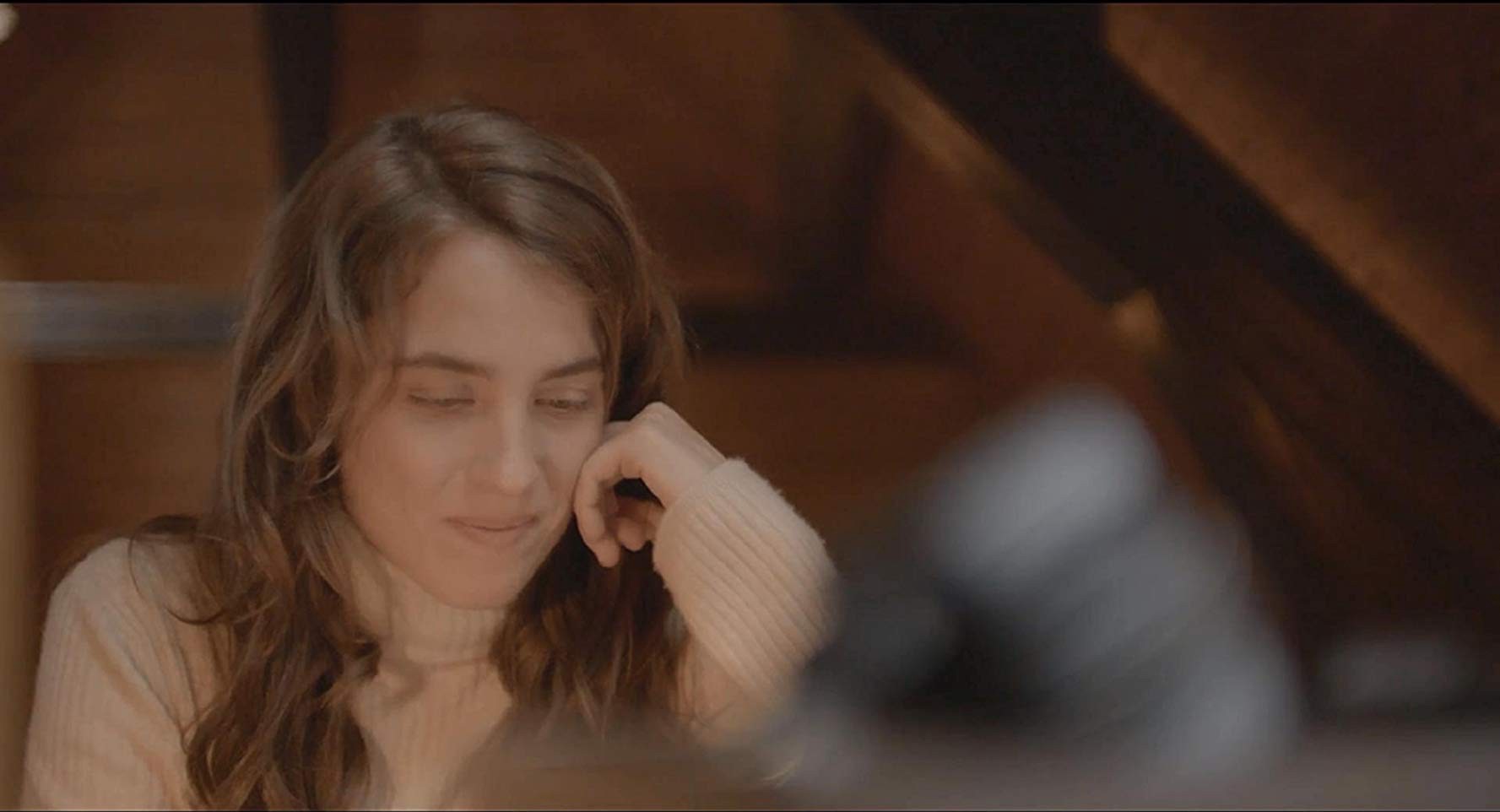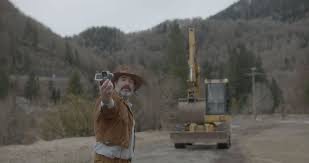 Georges obeys the jacket telling him what to do and comes up with a unique way to use a ceiling fan blade as a murder weapon to use for his role as a serial killer. Then he goes to work documenting his taking jackets leaving bodies in their wake. The scene is especially chilling when Georges commandeers a backhoe operator to dig a grave. 
Duprieux's misdirection is frightfully amusing and is frequently used to keep you off balance. Right to the end. This a very different performance than you expect from Dujardin. Some of the most outrageous lines from all of the characters are delivered with such deadpan sincerity which still comes across in this subtitled dark French comedy. But next time someone tells you you have a piece of clothing to die for…..run!
Greenwich Entertainment    1 hour 17 minutes     Not Rated
Virtual from Gene Siskel Film Center, Chicago. Check virtual theaters in your area. 
from Movies and Shakers https://ift.tt/2WjPzKG