This is one imaginative and delightful paranormal rom com. Maeve Higgins is charming as driving instructor, Rose, who thinks the supernatural is perfectly natural to her. It was a gift handed down from her Dad. She and her sister know full well the power she could have, but Rose is trying to keep it at bay. In the opening scenes, she cheerfully acknowledges ghostly signs including haunted traffic lights as she's driving through her little Irish town. 
First time feature writer/directors, Mike Ahern and Enda Loughman have managed to combine scary with funny well. Higgins and Demian Fox also contributed to the enjoyable dialogue in the script that keeps you caring about these characters and what could happen to them.  
Rose tries to ignore ridiculous requests from the towns people to use her supernatural talent. The scenes in her kitchen as she playfully brushes off possessed electric eggbeaters and floating frying pans is cute. She's so casual about the whole thing. You just fall in love with her. Beauty and her optimistic outlook radiate from within. She doesn't want to disappoint people, but really doesn't want to use her supernatural talents. Rose is perfectly content in her day job where she is always pleasantly calm in the face of imminent danger, not with anything paranormal, but just teaching new student drivers.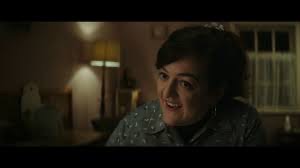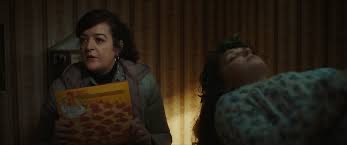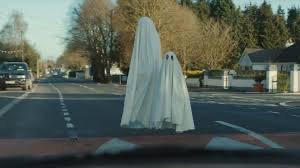 Martin Martin (Barry Ward) signs up for lessons, but has an ulterior motive.  He's in desperate need of help to solve the mysterious possession of his daughter, Sarah (Emma Coleman). Rose is hesitant to try to help, but she and widower, Martin begin to connect. When Rose sees what is actually happening toSarah, there are funny scenes reminiscent of classic supernatural comedies. The scene of Sarah floating is right out of The Exorcist. And the effects team doesn't stop there, coming up with ectoplasm like in the Ghostbusters. 
In the meantime, one-hit wonder rock star, Christian Winter, pops up, played by the totally uninhibited, Will Forte. He is an absolute riot and over-the-top as the washed up rocker desperately trying to get his mojo back. He makes a deal with the Devil to learn bizarre incantations in his huge, old mansion that he hopes will culminate in a supreme spell using a virgin on the night of the bloody moon to get back money and fame. 
Winter's harpy wife, Claudia (Claudia O'Doherty- Long Shot, Train Wreck) wants both badly, too. She is a characters in her own right, ordering her man around, calling him to dinner for take out Chinese, constantly interrupting his important chants. Winter is selling his soul to the Devil to get the success he is so hell-bent on achieving. But Winter needs a virgin to seal the deal. His target is Martin's daughter, Sarah.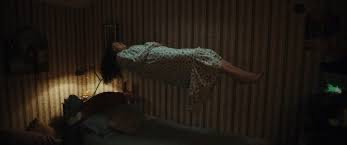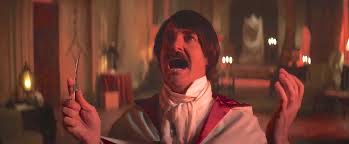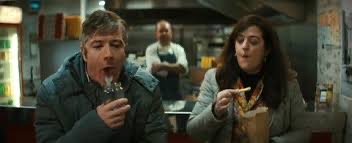 Rose does her thing, drawing off her beloved father's supernatural legacy and a very special bird. Rose gets Martin more involved than he ever imagined in what are sickening but very funny scenes that enhance their relationship. 
Finally, everything goes kerflooey. The climax when Rose, Martin, Sarah, Winter, Claudia, and the Blood moon converge culminate in, yes,  an extraordinarily great payoff. Rose is adorably charming throughout and Forte is devilishly good playing a total wack job in this bizarro ghostly romp. This paranormal party has spirit. 
Good Deed Entertainment      93 minutes         R    VOD
Check – https://ift.tt/3c7H8sh
from Movies and Shakers https://ift.tt/2XxQ6ee