Chess isn't really a contact sport, but in John Leguizamo's directorial debut,  it's as hard hitting as any gridiron rumble. Leguizamo, who also stars in front of the camera, plays Miami high school teacher Mario Martinez in this film based on a true story. Leguizamo knows a thing or two about being an energetic ringmaster going back to his Moulin Rouge performance.
Martinez teaches in inner city Miami Jackson High and coaches the chess team. Predictably, chess is not a top priority for a school with little funding and populated by marginalized students who don't see many opportunities to elevate their lives. The time is 1998 and Miami is still a very stratified, segregated city. 
With this as the backdrop, Writer Dito Montiel brings these young chess afficionados to life. There's Sedrick Roundtree (Corwin C. Tuggles), Iota Paniagua ( Jorge Lendeborg Jr.), Rodelay Medina (Angel Bismark Curiel), Gil Luna (Will Hochman), and Marcel Martinez (Jeffry Batista) who bond into a team who vie to become the first inner-city kids to win the U.S. National Chess Championship.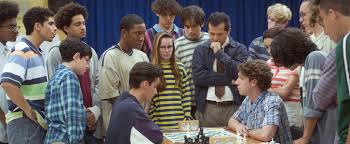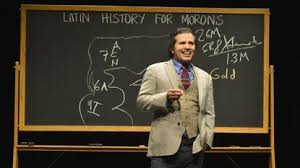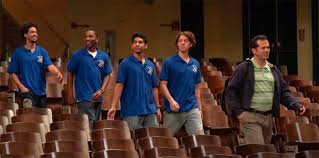 Sedrick is the ring leader and a great young actor. He's a good, smart kid whose father (Michael Kenneth Williams) is brutal to his son because he's never gotten over the death of his wife, Sedrick's Mom. Ito loses the job his family needs for support because he's spending too much time playing chess. He gets in big trouble. 
Angel is the smart aleck, hot head and trash talker  Gil is the happiest of the bunch with red hair who knows how to make smart moves. But Marcel is the surprise addition. He is a recent immigrant from Cuba who barely speaks English but is a genius at the game. Watch him take on the whole team at once. It's a mind blowing scene. 
Leguizamo tackles his role with some snide sarcasm, humor and honesty, especially in his interaction with the Principal Kestel (Rachel Bay Jones). Teacher Martinez has to fight for his students to be taken seriously by school and chess officials who only see brown-skinned, poor kids who can't possibly compete in an intellectual exercise.
This film could easily be lumped into a convenient genre-box of "uplifting stories of poor kids overcoming the odds", but this is not just another version of Stand and Deliver. Leguizamo, as director, creates a chess game within a chess-game film. He manages to keep multiple story threads in play as he allows us to see the challenges each member of his team faces away from the chess table and then ties them all together in the climactic Nationals Tournament. Not a small feat that keeps our interest and then pays off in the frantic pace of the match play as the clock winds down. We're left holding our breaths much like watching the final shot head towards the basket in the final second of the game. 
You can see this film is made with love, joy and complete competence. Cinematographer Zach Zamboni shoots much of the chess play hand-held which adds the aura of frantic intensity to the action. The team members all bring a unique way of playing the game that reflects on their individual personalities. We never lose interest in the competition or the kids themselves. Chris Hajian's music, especially in the opening sequence sets the tone and the Latino orientation of the time and place. The music throughout and even at the end provides the perfect backdrop.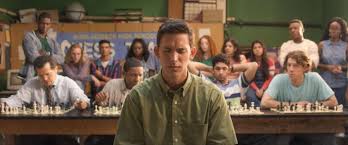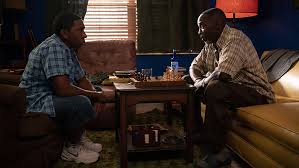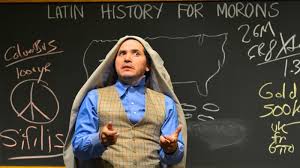 This cast can barely hide their joy in being part of this film. Leguizamo helps them craft this piece of art and directs his own performanc, never crossing the line into a conventional teacher-student storyline. He becomes their friend without becoming a buddy, always demanding respect, and always teaching without preaching.
As is commonplace with "based on truth" movies, we get to see the real people as adults in the credits as the movie concludes. It was disconcerting not learning more about what happened to these people in the intervening years. We only know they survived. This is a small lapse compared with all that led up to the rest of the film. The chessboard doesn't care about the race or the social class of the player. Chess is a "great equalizer" and we think checking out Critical Thinking is a great move.  
Perfect Balance            1 Hour 57 Minutes              NR
from Movies and Shakers https://ift.tt/2UFExPo