This story of a rookie reporter tries to blow the lid on a mysogynist, racist, crackhead Mayor. But the script and its execution has its problems. Instead Bram (Ben Platt) blows his career sky high. In this era of "fake news" and news organizations trying to scoop to survive, there are so many dedicated journalists who fight to report the truth. 
This film is based on the true story of the thoroughly disgusting Mayor of Toronto, Rob Ford. Unfortunately, Damian Lewis' portrayal of the repulsive Mayor is upended by his being buried under so much badly executed makeup that it's buffoonishly bizarre. 
The quick-cut, split-screen technique used by Writer/Director Ricky Tollman is a weak impersonation of an Aaron Sorkin style. The dialogue is so fast and rapid fire, you'll struggle to follow. It took a long time to actually begin to understand what was really going on here. The first scene with the Mayor's top aides plotting how they were going to manipulate the Mayor, is confusing. It's clear they don't respect their boss and that they're all miserable having to deal with him.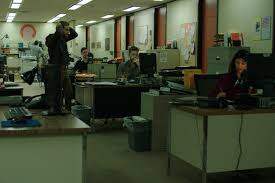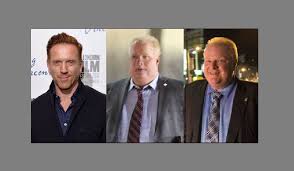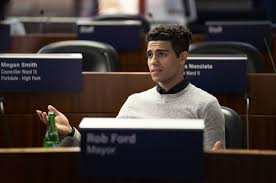 We see the excited Bram getting ready for his first job as a journalist and then the script jumps to a year later. This ambitious millennial is now working at the job he hoped would be the job of his dreams.  But he's been relegated to gathering mundane lists from people on the street. He still tries to pitch his bully of an editor, David, (Scott Speedman),who won't give him a break. And eventually when he does pitch his scoop, he goes up against the paper's even tougher publisher, Judith, (Jennifer Ehle), These are not crusading journalists with hearts of gold. 
The scene in the underground parking lot is reminiscent of the scene meeting Deep Throat in All the President's Men. Although it creates a certain amount of tension, it goes nowhere, like much of this film. 
The one scene where Tollman succeeds is when the out-of-control, drunken Mayor humiliates his aide, Ashley (Nina Dobrev-TV-The Vampire Diaries,The Perks of Being a Wallflower), cheerfully groping her in front of the rest of the staff. Kamal, (Mena Massoud), who is the special aide really pulling the strings in the Mayor's office, only jumps in to distract the oaf instead of defend her.  It is a totally disgusting scene, not unlike the scene with John Lithgow as Roger Ailes with Margot Robbie's character in Bombshell. Dobrev is thoroughly convincing trying to keep it together during the intense encounter. Tollman captures the tension and fear. Why did these aides put up with it? Tollman's script makes clear because they needed the paycheck.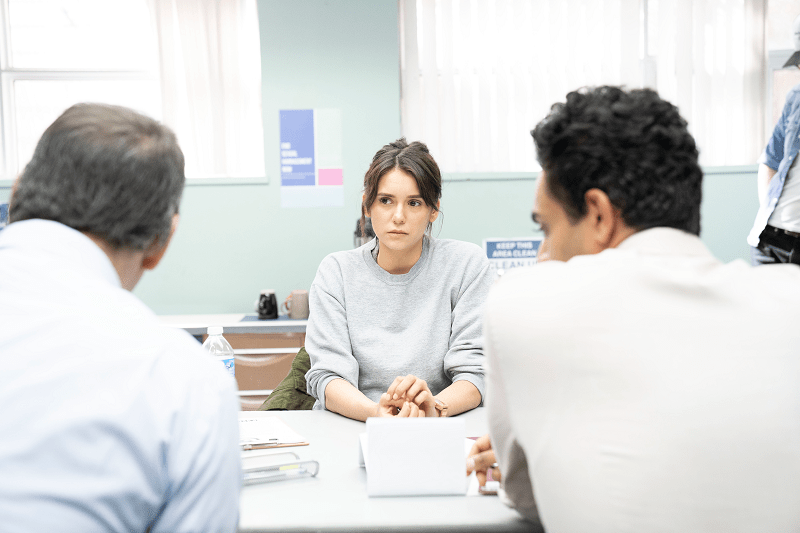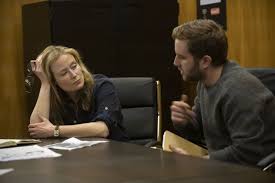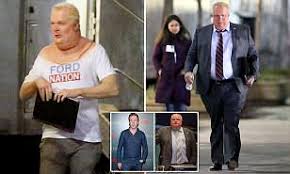 We know Ben Platt as a singer-actor,  (Pitch Perfect and Billy Lynn's Long Halftime Walk). Here Platt does a credible job with fast dialogue we wish had been more comprehensible and without the constantly changing multi-cam effect. This film is just one more example of political corruption by patently disgusting politicians and people who work for them. It doesn't reflect well on the media business either. But the makeup on Damian Lewis as Mayor Ford is perhaps most horrifying of all. 
Quiver, Sony Pictures, On Demand and Digital  1 hour 39 minutes    R
from Movies and Shakers https://ift.tt/3bc3FDO