This reimagined tale is almost a #metoo trope because it makes Wendy, rather than Peter Pan, young, strong and free. Like Peter, Wendy does not want to grow up. Neither did WriterWriter/Director Benh Zeitlin, nor his sister, who not only inspired this take, but co-wrote it. 
In show business, they say never work with kids or animals, but Zeitlin seems to thrive on it.  Benh Zeitlin had much success working with another little girl, Quvenzhané Wallis as Hushpuppy, who starred in his successful Beasts of the Southern Wild. That film has scenes of this little girl's touching relationship with her Daddy along with images of her against fireworks that made that film magical. Zeitlin creates similar images with stars, sky and water in this film to show how beautiful and freeing youth in the wild can be.  
Zeitlin purposely did a massive casting for kids who were not actors. They rehearsed for 2 years. Some couldn't even read a script, or swim. He wanted kids who exhibited wild and unpredictable tendencies, which they do.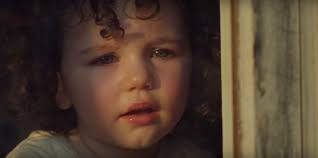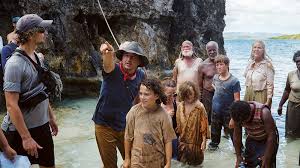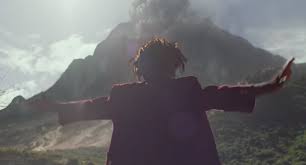 The camera captures their expressions, with long and very tight shots staring at the camera and at each other. And there are plenty of scenes where the kids are running all over the island. You begin to wonder the point of all of these visuals, but watching them joyfully run around in nature is what Zeitlin wanted visually.
Wendy (Devin Nance) is a stunning young girl with dark, intense eyes and rose red lips. We first see her with lullaby type music in the background, climbing all over the diner where her mother works. But she yearns for an adventure and hops on a train out of town to find one.
You fear for what can happen to this little one, climbing on top of trains as they speed to nowhere. Zeitlin shows how she grows braver and wilder as she joins up with Peter (Yashua Mack) and his band of Lost Boys in a completely raw and natural setting. It was shot in Montserrat where there is a volcano Zeitlin describes as a symbol for when the Earth was young and wild. We think this is stretching it a bit, but when it booms, scaring the kids, it provides great effect.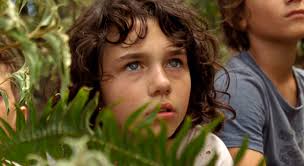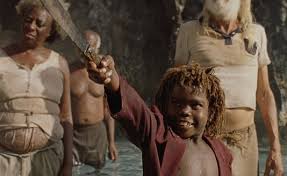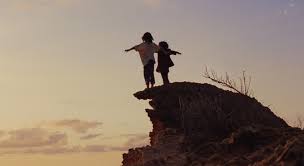 The scenes of the Peter and Wendy trying to fly and swimming in a subterranean cave create visuals showing Wendy brave and fearless. She actually challenges Peter and that's one of the strong points of the film. Wendy is a ring leader and a female hero. But Zeitlin shows that she is also loyal and that family is important to her as well. 
This film is pure fantasy and can be very confusing. If you just come for the magical images and beautiful, youthful faces, it may keep your attention. The story does not follow through well and is not as engaging as
Zeitlin's previous film.  But this director's creative reimagining of a Neverland where a young, adventuresome wild Wendy is welcome, is a timely take on a classic fable that has long ignored courageous female heroes. 
Fox Searchlight Pictures         1 hour 52 minutes    PG-13
from Movies and Shakers https://ift.tt/2VVonDP