It's all downhill with this updated, American version of the 2014 Swedish film, Force Majeur, directed by Ruben Östlund. This film is neither as funny, nor as picturesque as the original. We saw it at the Sundance premiere with Q & A with the Writer/Directors and cast who were more entertaining on stage than the movie was on screen. 
Oscar winning writers Jim Rash and Nat Faxon (The Descendants,The Way Way Back) direct Will Ferrell and Julia Louis-Dreyfus in this dry comedy, testing their marriage and their family bonds in the Austrian Alps. Ferrell, as Pete, plays the self-centered husband who produces a continuous series of uncomfortable moments. Ferrell is much too serious in this film, trying to bring laughs for his intensity. But he's SO unlikable, you really begin to hate him. Julia Louis-Dreyfus plays his wife, Billie, who sees what a selfish boor her husband has become, is devastated when this supposedly loving family meets potential disaster. Dining on the deck of a restaurant they face perceived immense danger as a wall of snow from a controlled avalanche sweeps at and over them. He takes off, leaving the family behind.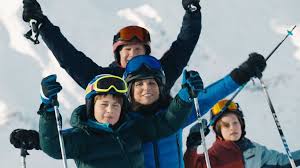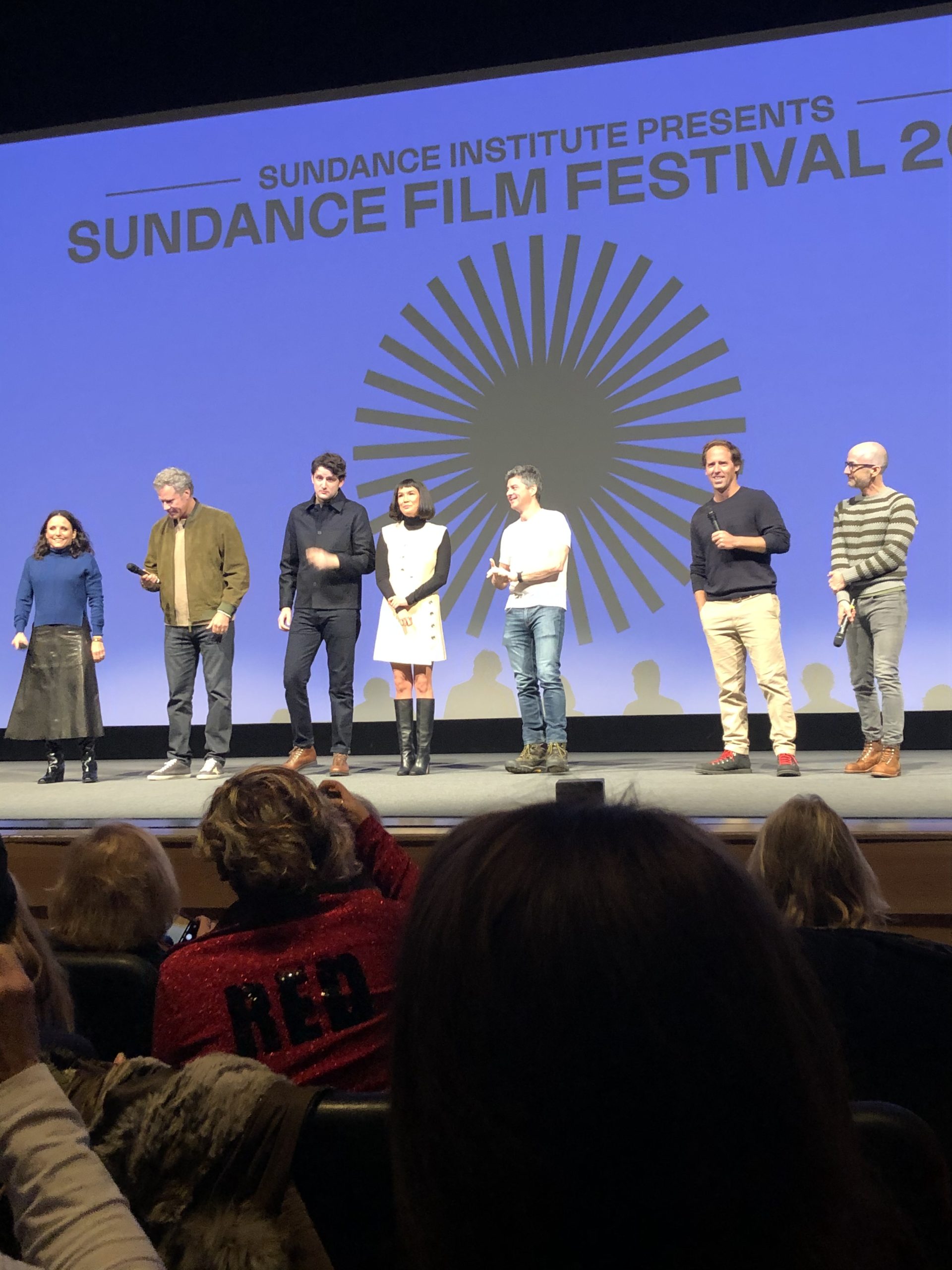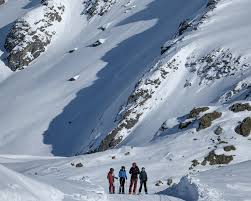 Rash and Faxon allow Pete to have a reason to be so introspective and serious. He's still getting over the death of his father. The avalanche scene is scary enough, but the raw feelings that result between husband and wife get even more intense. Unfortunately, they're not as compelling or nor do they touch the nerve we think was intended.
Pete's buddy from work and his girlfriend, Zach and Rosie, (Zach Woods and Zoe Chao) barge in on the family's weekend and join the uncomfortable meltdown between Billie and Pete. The discussion of marriage reflects on the visiting couple's own relationship during the 11 minute scene discussing what happened. Rash and Faxon have Pete and Billie sit squared off facing each other with the couple together facing the camera, watching them spar. If it was designed to make you laugh, it doesn't. Instead, it will make you squirm uncomfortably. 
Following their blowup, Julia Louis-Dreyfus has more success getting laughs in her steamy encounter with a hunk of a ski instructor. While she's keeping herself busy, Pete is trying to reconnect with his sons with inane kids' rides and games that don't help them bond at all. It's pretty pathetic.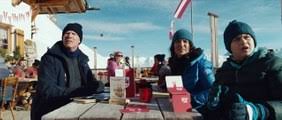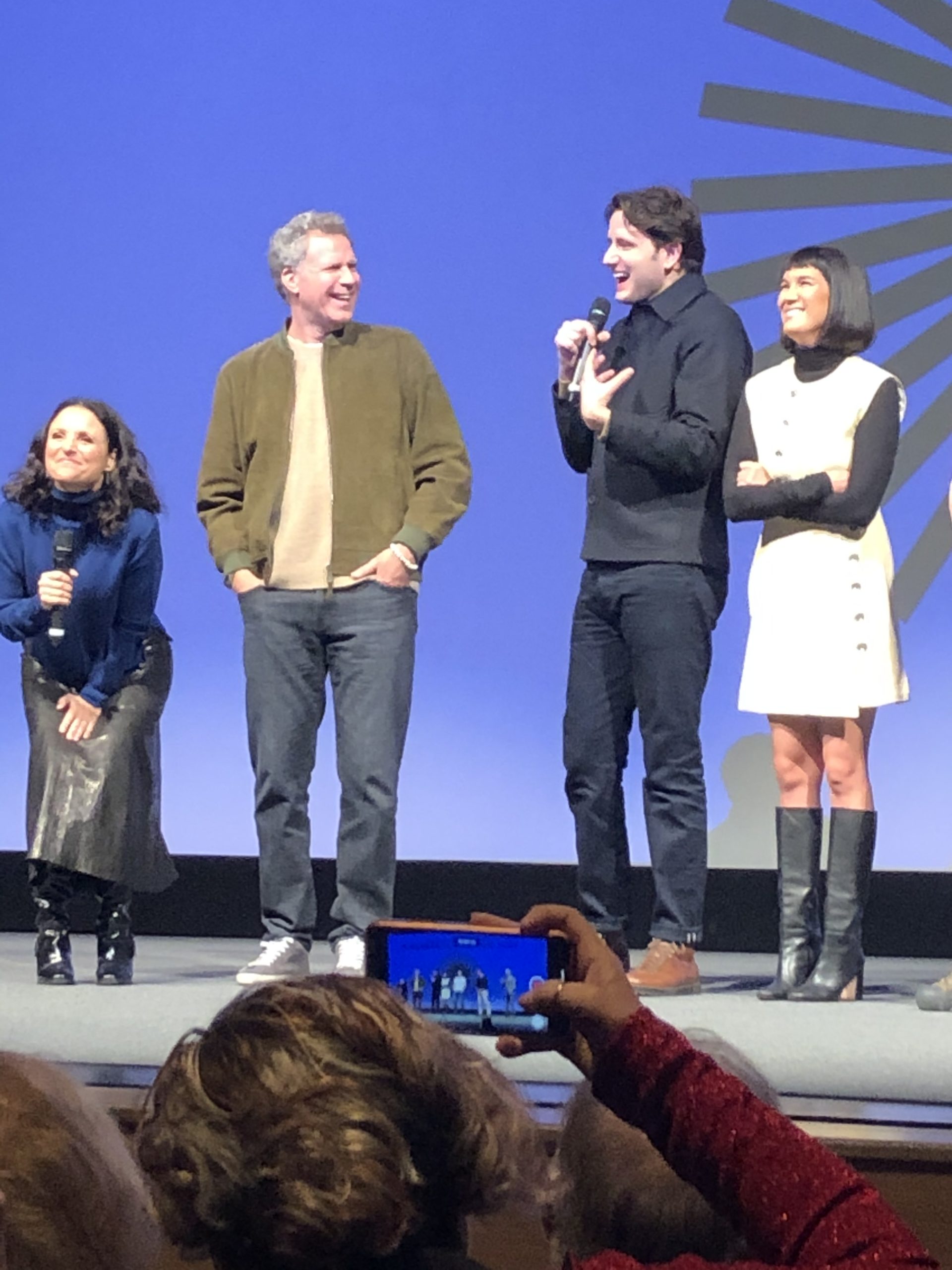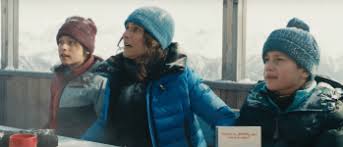 The best laughs are the scenes with the sexy, outrageous resort agent who pops up unexpectedly spewing  her uninhibited philosophy of fun. Miranda Otto is a real find who brings life to the screen. Asked at the Q & A how they found her, Julia Louis-Dreyfus candidly answered, "Her agent!" which got a big laugh. Interesting to note that the head of the ski hill is played by Kristofe Hivju, who was in the original Swedish film as well as Game of Thrones. 
There are pretty shots of ski runs and we were curious to see Ferrell and Louis-Dreyfus work together for the first time. Usually, Ferrell dominates, but this time, he takes a back seat to his female co-star. That said, we hope they get the chance to work together again, and scale some greater comedic heights.
 Searchlight Pictures            1 hour 26 minutes           R
from Movies and Shakers https://ift.tt/31L9dln