Elizabeth Banks puts females at the fore in this retro resurrection of the popular TV series. Except for the fun Kristen Stewart brings with her comedic role against type, this action flick is pretty messed up. Charlie's still present, but there are lots of handlers named Bosley, including Djimon Hounsou, Patrick Stewart, even Michael Strahan and some are women. Banks is also one of the Bosleys along with Djimon Hounsou and Patrick Stewart. Stewart's character is retiring from the agency, but that doesn't mean he's quitting.
It's  all about smart, fearless females, each gorgeous in their own way, working for their elusive boss, Charles Townsend. Charlie has grown his business and now has angels all over the world. Sabina (Stewart), Elena (Naomi Scott) and Jane (Ella Balinska) are the gals who keep having to fight the bad guys, not women, over and over again. Elena even kicks up a storm trotting out her trendy Krav Mega gym skills.,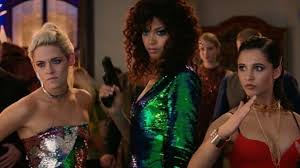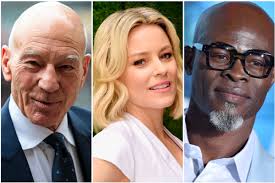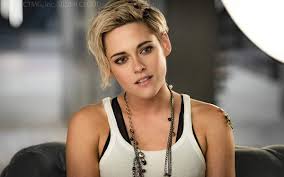 The surroundings, glamorous clothes, makeup and hairstyles change, but the action scenes always seem the same. The only exception is when they all go into an impromptu, yet choreographed line dance at a mansion party. That's a cute scene with added cameos and there are more through the end and during the credits.This just leads into another fight-action sequence. And there are plenty of explosions. 
Banks wrote and directs this spy fantasy based on a story by Evan Spiliotopoulos and David Auburn. It has to do with a piece of technology that can destroy the world. It's a handy little item, dangerous in the wrong hands. But it just doesn't seem that exciting, different or worth the trouble. 
Elena is the MIT genius who helped develop the technology, but knows there's a glitch. She keeps trying to warn boss, Peter Fleming (Nat Faxon) and when that doesn't work, she tries to get to the gullible CEO, Alexander Brok (Sam Claflin) chasing him all over the place while the bad guys are in hot pursuit. Elena is good in the role but makes some silly choices, down to the sexy dress she picks to wear while a captive. These gals keep getting beat up but hair, makeup and wardrobe still look pretty good and they keep going back for more. It doesn't make sense and all in all, it's a pretty simple plot, but there is always a twist.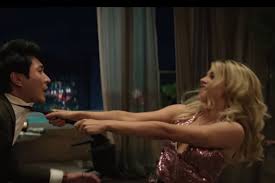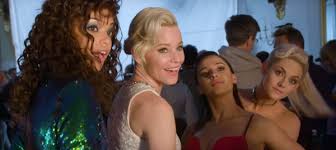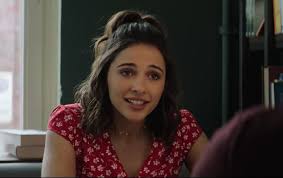 The best part of this film is the cameos. Banks throws in a number of her celebrity friends to spice up the film. They include Danica Patrick as a driving instructor, Laverne Cox, Michael Strahan, Wanda Rousey, Haley Steinfeld, Aly Railman, Lili Reinhart, Chloe Kim and then there appears one of the original Angels, Jaclyn Smith, still looking fabulous. So does Elizabeth Banks. 
In the year of the woman, this is a piece of fluff that relies on action and snide repartée with lots of glamour to sell Charlie's Angels. But strong women don't always turn out a strong movie.
Sony Pictures          1 hour 58         PG 13
from Movies and Shakers https://ift.tt/32Qn48G