Imelda Marcos collected shoes, but this documentary shows she also collected vast amounts of wealth, still hidden, and is still consumed with collecting political power. Writer/Director Lauren Greenfield spent time in the Philippines and with Imelda and her family showing the now dowager is still living in a dream world surrounded with wealth she stole from her people, but still professing her love for them. Greenfield shows how hard it was to discern what's real and not from Imelda who fabricates stories and plays fast and loose with the truth. 
The filmmaker became interested in a zoo Imelda decided to create in the Philippines for the people. She stole exotic animals from Africa which still roam freely on the land, but Greenfield says it was so primitive, that filming the area was near impossible under terrible conditions. There was no place to go, running water nor electricity. But she got access to Imelda which developed into even more of a story. 
The former beauty queen became first lady to Ferdinand Marcos and they formed a decadent and dangerous dictatorship that included extreme poverty for Filipinos  and brutal, punishing martial law.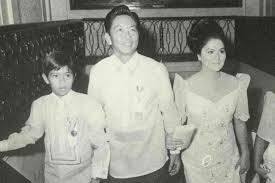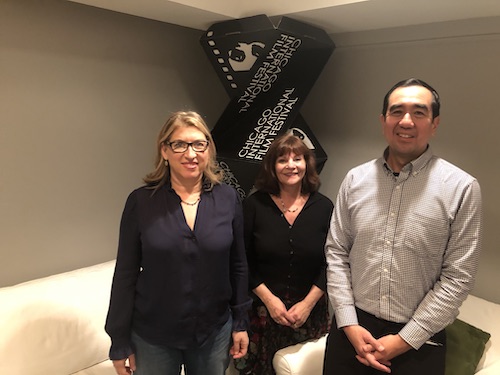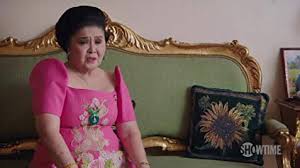 Her rise to power, the relationship with her husband and the people she ruled, plus the opulence of her lifestyle and entitled behavior are well documented. Greenfield took on the challenge which she admitted to us was more difficult and took longer than she originally thought was necessary. But her film reveals a woman who still thinks she's the Queen of the Philippines and should be treated as such. Even in one scene when she is showing off a table full of framed photos of her with the most vile dictators of the past, she knocks a bunch off with a flourish and just casually stands there waiting for the help to clean up the broken glass. It's a ridiculous and hilarious metaphor.  
The film shows Imelda as the brains behind the man who led the country. She is still the beautifully dressed and coifed woman living in luxury at the expense of her former subjects. The trouble is, she thinks they are still her subjects. She carries stacks of money to give to the poor children who run to gather around her in the streets. She visits children in hospitals giving out more bills seemingly ingratiating herself to the sick and the poor.  
But this film also shows just a smidge of the wealth she has on display. So much is suspected to be hidden, including priceless art and objects. We interviewed Greenfield and Andy Bautista, former Chair of the Election Commission in the Philippines when we saw the film at the Chicago International Film Festival. Bautista is a lawyer who was on the investigation team for 5 years, trying to uncover the wealth hidden by the Marcos family after they were forced out of power and fled the country. Even when the investigation led to a woman who bought a priceless Manet painting from Marcos, Imelda denied selling it, but then asked if she admitted it was hers, could still get it back! Bautista says he believes the woman who bought it from her may still be in prison. The film also shows how Imelda hid diamonds in diapers to get the stones out of the country and Bautista told us that she had 170 bank accounts! Like everything else about her, it's excessive.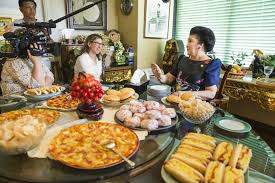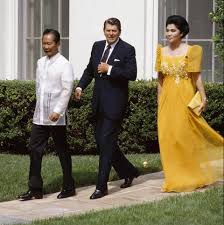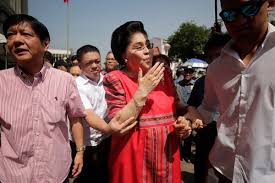 Greenfield traces the history of this woman and how she supported and helped raise her philandering husband to power. And it shows her backing their son, Bong Bong, at campaign rallies in a bid to get him into power. Plus, there are more Marcos family members running or holding office now in the Philippine government. Imelda is determined to take the reins again.  
This film is particularly relevant. Imelda is right in step with fake news, corruption, and crooked elections. Time will tell what happens with her son Bong, Bong, but in the meantime, Greenfield provides a fascinating study of a woman who took and got away with a lot, and still thinks she's got the power. 
Showtime    1 hour 41 minutes     NR
from Movies and Shakers https://ift.tt/2KfeuKv