If you don't think of Linda Ronstadt as a versatile mega talent and champion for women in the music industry, this film will change your mind. Director Rob Epstein and Jeffrey Friedman have put together a well-edited, thorough documentary showing how Ronstadt became a star by reinventing herself over and over again.
Ronstadt could sing any genre, which was validated many times, including  winning grammies for her work in rock, country folk in one year alone. And she won again for her Spanish Language album paying tribute to her Mexican heritage. But that's not all. Archive footage shows her exploring all areas of her talent from singing, recording, performing on TV and even becoming a star on Broadway. She was inducted into the Rock Star Hall of Fame in 2014.
She talks over scenes of her on stage, backstage and in the recording studio talking about her insecurities as an artist and how she handled herself in a male dominated music business before the Me Too movement. She is a fighter who rebelled against record label executives who told her to stick to successful styles she had done, not to try something new. In example after example, Epstein and Friedman chronologically show her innate sense to nervously experiment, letting her gut lead the way making decisions about her career. She is a real student of the art form with 11 platinum albums in varying genres to prove it. Songs like "You're No Good," " When Will I be Loved," and "Blue Bayou" became classics.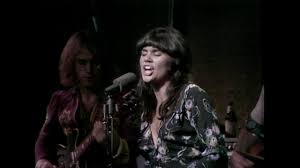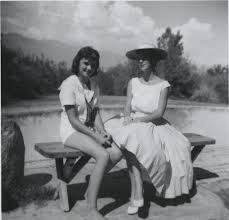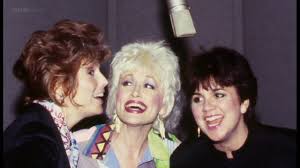 Interviews with music icons including Dolly Parton, Emmy Lou Harris, Bonnie Raitt, Jackson Browne, Aaron Neville, Ringo Starr, Glen Campbell talk about their respect for Ronstadt, her talent and insight, and what it was like working with her.  Particularly interesting insight from her friend and former lover, JD Souther of The Eagles back this up. 
It was also surprising to hear actor Kevin Kline talk about performing opposite Ronstadt on "The Pirates of Penzance" on Broadway. Kline admits not expecting much from the singer who he hadn't seen act, nor heard sing opera or operetta before. He wasn't aware that she grew up listening to Gilbert and Sullivan with her mother. He gets emotional talking about the first time he heard Linda sing at the table read and it made him cry. He describes her voice as "celestial, earthy and pure." Both were nominated for Tonys. 
Ronstadt grew up in Arizona in a loving family and never forgot her Latin roots. After tackling folk, rock, country, she decided to pay tribute to her parents by recording a Spanish language album, including songs her father sang when she was a child. The record company balked, but she forged through and it became the largest selling Spanish album in history to that point. 
The film also talks about her unpopular decision with record executives to do what she called "get the songs out of the elevator" that her mother loved by singing the standards of Sinatra, Ella Fitzgerald, and Billie Holiday.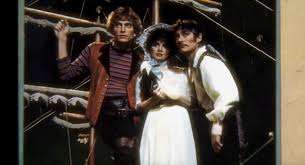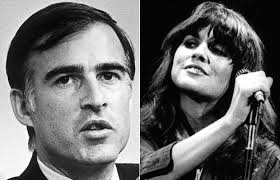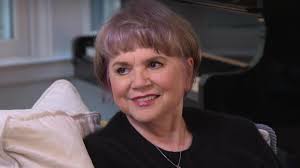 The film captures Ronstadt being very open and human talking about her trepidations regarding her career. She had serious relationships with several men, including Governor Jerry Brown, but never married. One thing not talked about in the film is that she adopted two children, a boy and a girl, who are now in their 20's. 
Unfortunately, she did her last concert in 2009. She now has Parkinson's and misses the sound of her voice as it was. The filmmakers show her harmonizing with her nephew at home and you can see that she struggles but continues trying, confessing she has always and still loves to sing. This film is worth watching as it illuminates and recognizes immense talent which needs to recognized. Ronstadt's hit song asks "When Will I Be Loved," but Epstein and Friedman's love note of a film now answers that question quite nicely. 
Greenwich Entertainment   1 hour 35 minutes   PG-13
from Movies and Shakers https://ift.tt/2ZWDhg3