Leaking government secrets is in the news nearly every day. Here, Keira Knightly portrays a British translator who did it for real in 2003, during the Iraq War. It includes the danger her doing it created, not only for herself, but for her husband, who is Muslim, and for the journalist who exposed what the British and American governments were trying to pull off. 
Director Gavin Hood (Eye in the Sky) wrote the script with husband and wife team, Sara and Gregory Bernstein. It's based on the book "The Spy Who Tried To Stop a War: Katharine Gun and the Secret Plot to Sanction the Iraq Invasion" by author Marcia and Thomas Mitchell. 
Katharine Gun (Knightly), a British Intelligence officer, risked everything because she believed the classified information in a memo she translated would sway the vote in the UN and ignite an unjust war. She was torn, but by leaking the information to the press, she thought it could stop the war, thereby saving lives.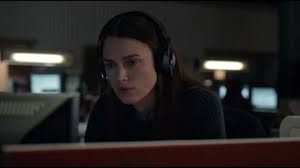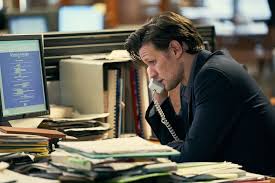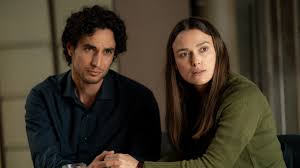 Keira Knightly often plays in period pieces but this one didn't occur as others she has acted in. Knightly portrays earnest whistleblower, Gun, but it's hard to imagine her in the role of a civil servant who turns spy in an intelligence operation. We're not sure she really fit the part.  And though Gun's activity creates some tension, it's a somewhat flat plot. 
Ralph Fiennes, as her defense lawyer, Ben Emmerson, is even more low key. There is a lot of time spent in minutia prepping for trial that tracks their rather sedate moves. She's already confessed, but it shows Gun's bravery for taking a principled stand. It's just not very exciting,
Matt Smith (Doctor Who, The Crown) and Matthew Goode (The Crown) play Martin Bright and Peter Beaumont, respectively, the journalists who broke the story. The classified information was leaked to Bright. Smith is excellent as the unlikable but driven journalist who finally talks his editors into letting him publish the story. It's not as clandestine or as exciting as journalists or heroes in other whistleblower films we've seen. Being a British production, it seems to be a little less frantic, taking things at a slower pace, especially in the newsroom. Gun was arrested and jailed and brought to trial as a spy tried under the Official Secrets Act. It created an international incident. 
The one scene that is most intense is when Gun's Muslim husband, Yasar (Adam Bakri), a Kurdish-Turk, is barely saved from deportation, by a matter of seconds. The scenes where Gun is frantically making calls to try to get him pulled off the plane before it takes off. Seeing him being ordered to board, sit and belt up will get your heart racing. You can only imagine what it's like for so many immigrants in the current political climate.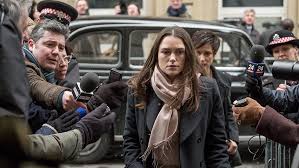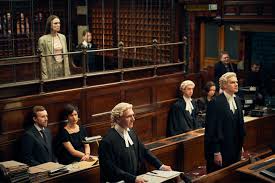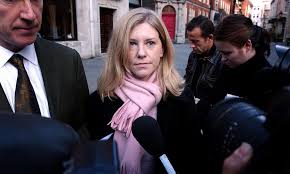 Stay to see the real Katherine Gun coming out of her day in court at the end of the film. She put her and her husband's life on the line, for humanity's sake. Director Good details it step by step. Although the production of this film is fairly clinical and understated, it's a story that is so relevant. The performances are somewhat bland. But there is no question that this is a well-earned tribute to a woman brave enough to be a whistleblower at her own peril. Unfortunately, the most exciting scenes show the news cameras surrounding the real person coming out of court at the very end of the film.
IFC Films          1 hour and 52 minutes                  R
from Movies and Shakers https://ift.tt/2Uu9Jk9