This is a variation on the buddy road trip, that's definitely worth taking. Zack Gottsagen is an actor with Down's Syndrome whose character dreams of becoming a professional wrestler. He and Shia Le Beouf, in his best role yet, slowly develop a charming, unlikely friendship.
Add Dakota Johnson into the mix as Eleanor, friend and guardian to the young man, and it's a win for writer/directors,Tyler Nilson and Mike Schwartz for their first feature length film. They told us at SXSW that they actually wrote this for Zack. (no typo. His stage name is Zack with the c, his character's name drops it.) The directors met him when they volunteered at a camp for people with disabilities. Zack told us he's wanted to be an actor since his was 4.
This film has a strong bloodline for sweet, heartfelt storylines with offbeat characters from producers of Little Miss Sunshine and Nebraska. You get plenty of backstory and character development to care about what's could happen to Zak.
This role is so different for Shia La Beouf who obviously cares about him on and off the screen. He made a point of deflecting attention away from himself to make Zak feel comfortable and the star of the movie at our Red Carpet interview for the film, La Boeuf plays Tyler, a depressed, down-on-his-luck fisherman who keeps self-destructing. He's bitter. He's not a likable character until he meets Zak and begrudgingly gets involved in helping him.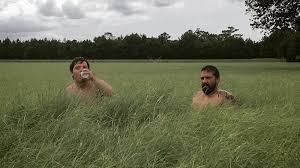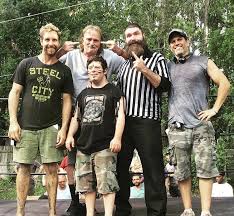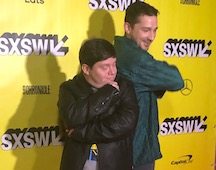 Both Tyler and Zak are on the run. Tyler's got some old, well-earned enemies led by backwater badass, Duncan, played by a very scary John Hawkes. Zak's dream is to be a pro wrestler. He enlists the help of his nursing home roommate (Bruce Dern, crusty as ever) to bust him out so he can enroll in his hero's wrestling academy. Zak breaks out and hits the road wearing only his tidy whities. We give Zak a lot of credit to show how brave and uninhibited he is an an actor to run around in his underwear for a good part of the film.
Eleanor really cares about Zak and it's her job to find him. You keep expecting the worst and Tyler tries to lose him because he has his own problems. Between the two of them, they have nothing. They end up walking for miles, evolving into just two guys getting to know each other. The dialogue gets softer and more playful. The scenes where they build and take a raft on the river (a la Huck Finn) are beautifully shot. Nigel Bluck (Deadpool, True Detective TV series, Lord of the Rings) captures well the quiet, natural landscape of the Outer Banks of North Carolina.
Tyler finally promises to take him to his idol. They continue to bond, in particular, in one fun scene being silly by a campfire where they come up with Zak's wrestling handle.
They finally find Thomas Haden Church who appears miscast at first as "The Salt Water Redneck" wrestler Zak admires and loves, but Haden Church surprised us. He grew into this role and plays in some very funny scenes.
Throughout the film, Zak is the object of some blatant prejudice due to the ignorance of people who don't know what Down's syndrome is. It hurts to see him called a "retard" more than once. But the film makes it clear that it's the furthest thing from the truth. Yes, there's a message to this movie, but it's much more than that.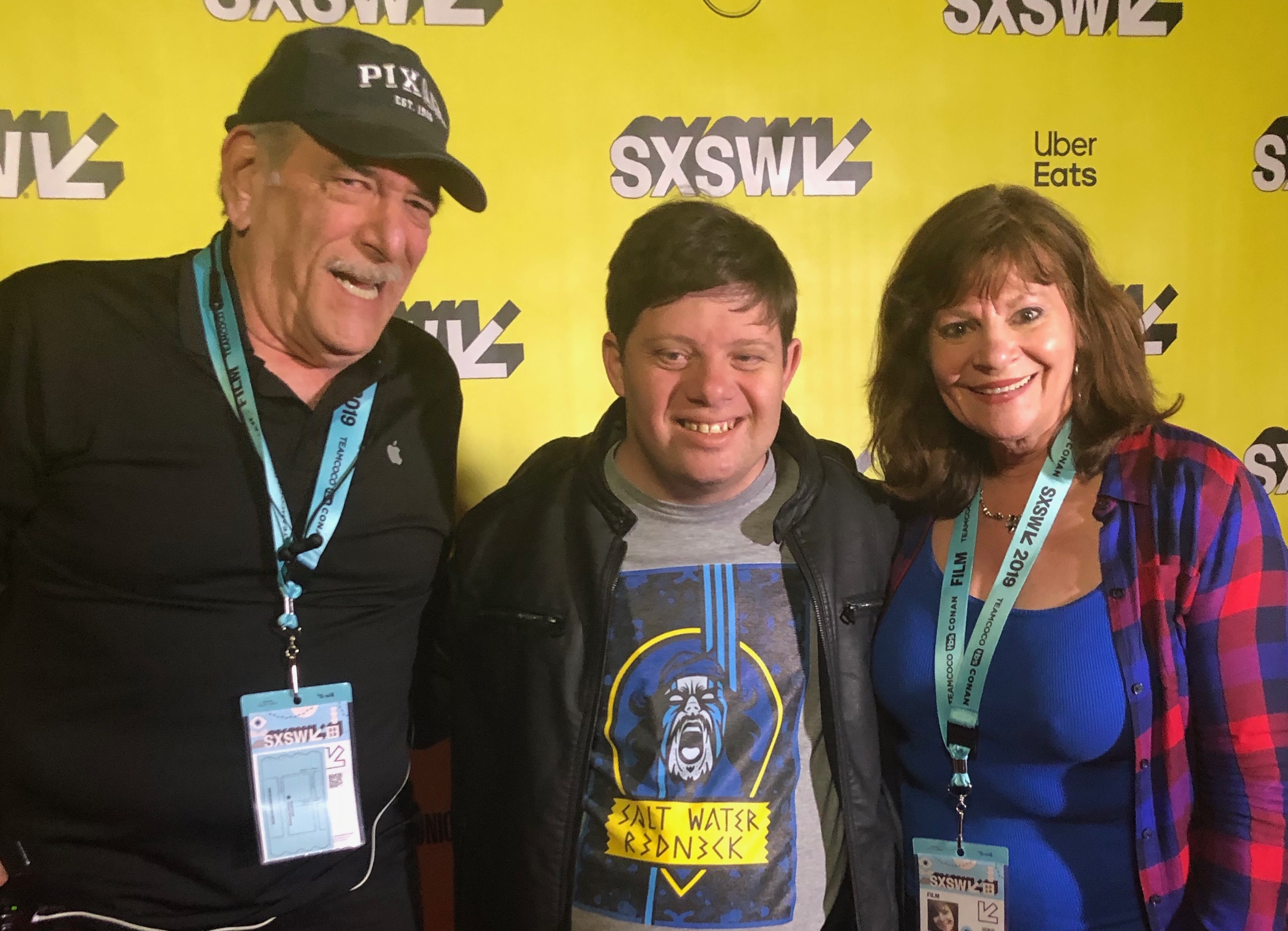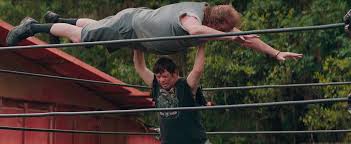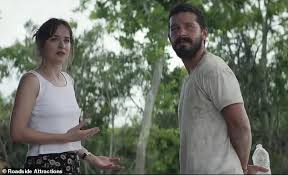 This is a well-written and directed film that keeps your interest. You come to really care about these characters. And the music helps. Nilson and Shwartz worked with Zach Dawes, composer and music supervisor to weave Americana and folk music to set the mood and location. The song over the credits was the last piece they wrote themselves with Parker Ainsworth. It's called "Running for So Long (House a Home)" and cements the tone for the movie.
We knew from the time Tyler and Eleanor met that there was going to be an attraction. But the chemistry between Johnson andLe Beouf works, as does the progression of the relationships of all three. Shia Le Beouf is at his emotional best. As his character regains his humanity, he becomes the heart of the film. Zack Gottsagen as Zak is the soul. His journey to get some control of his life and find a family of his own is what you hope to see. In the process, the real Zack achieves his own dream. Zack is now a movie star.
from Movies and Shakers https://ift.tt/31Mk9xV