With Cate Blanchette playing the over-anxious, pill-popping, people hating predictably unpredictable, Director Richard Linklater makes this quirky comedy a very cool adventure.
Bernadette is an agoraphobic genius architect who dropped out of the working world after a series of personal and professional traumas. She hates people, is an insomniac, but is intensely devoted to her family, especially her daughter, Bee (Emma Nelson). But most of the time she chooses to go solo.
Richard Linklater was hooked on Maria Semple's best selling 2012 book even before directing Everybody Wants Some and Last Flag Flying!! He was drawn to the mother/daughter relationship, the ups and downs of Bernadette's marriage and to her agoraphobia.
Blanchette is wild; eyes darting and tongue wagging as she talks incessantly giving orders to her never seen personal assistant named Manjula who takes care of the most outrageous and menial tasks. That said, even at her craziest, you never stop pulling for Bernadette.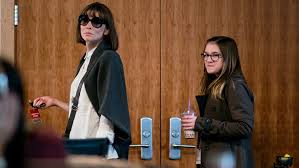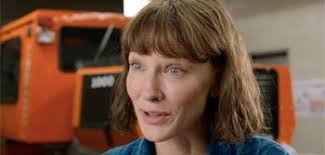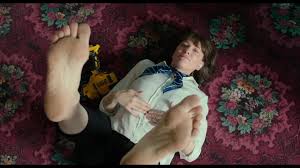 The film follows Bernadette's behavior from her daughter, Bee's, point of view. Bee is played earnestly by the very talented Emma Nelson in her first feature film. She reminds Mom and Dad (Billy Crudup as Elgie) that they promised to give her whatever she wanted if she got straight A's on her report card. She asks for a family trip to Antarctica for quality time together which scares the predictably unpredictable, Bernadette. Emotions run high, and we were impressed with the snappy dialogue written by Linklater, Holly Gent and Vincent Palmo. But, most of all, with the chemistry between Blanchette and Nelson. Bee acts more like the parent than the child, with her Dad as well.
One of the most telling relationships Bernadette is trying hard not to have is with her neighbor, Audrey, (Kristen Wiig). That also results in some very funny scenes as they spar with each other, especially when Bernadette basically sets Audrey up for a perfect disaster. Linklater intercuts a flood scene in all its oozing glory which captures the annihilation of her nemesis' house to Bernadette's glee.
Her mood swings would be enough to undo any marriage, but Linklater handles that with kid gloves. Billy Crudup is solid as her husband who seems calm dealing with Bernadette's kookie cockiness. The director lets Blanchette bring out the smart ass in her character, to cover up her abundance of fear and insecurity.
Laurence Fishburne shows up as a former professor who pointedly reminds her of the talented architect she used to be. Linklater provides Bernadette's professional history in a video collage that is graphically fascinating. It fills out questions about this smart woman who has lost her way.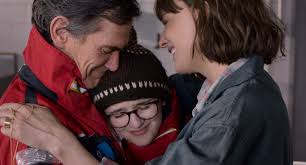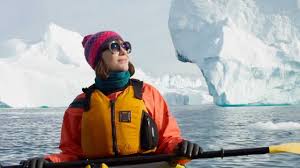 But when her family brings in a therapist Dr. Kurtz (Judy Greer), to try an intervention, the film turns into a mystery/adventure for all involved. The visuals as Bernadette tries to navigate her way to Antarctica are exquisite. She uses her smarts to gain access to ships and equipment which may seen a little unrealistic, but allow for some breathtaking scenery. Seeing the colorfully- dressed Bernadette in a kayak against a background of bright white glaciers is a stunning effect, even though it was not shot in Antarctica, but in Greenland.
There are many twists and turns. Although the resolution of her journey is a little too pat, it is still melodramatically satisfying as Bernadette finds her calling. Stay for the credits to see what happens. Linklater, once again, displays his talent for creating unique relationships between well-developed characters. Blanchette presents a layered performance as a smart, passionate, heartbroken eccentric who is out of control. Despite the Antarctic blast, this film will make you laugh and warm your heart.
Annapurna 104 minutes PG-13
from Movies and Shakers https://ift.tt/2KD10c9