This is a charming, well structured "follow your dreams" story showing the influence of music in a changing world with cultural challenges still present today.
It's based on Sarfraz Manzoor's 2007 memoir, "Greetings From Bury Park: Race, Religion and Rock N' Roll." Set in 1987 in the working class British city, Luton. Javed (Viveki Kalra) wants to bust out on his own without the constraints of his Pakistani family old school rules. The film portrays how Bruce Springsteen and the "Boss'" lyrics come to inspire this young man to keep fighting for his own identity as a writer, rather than remain under the thumb of his father's expectations.
Director Gurinder Gadha (Bend It Like Beckham) uses Springsteen's lyrics visually against buildings, hanging over and around Javed's head so we can see them as they reverberate in his soul. And there are well-produced musical numbers of some of the songs that add an engaging fantasy element. Although Bruce Springsteen had nothing to do with actually making this film, he granted the rights to the use of more than a dozen of his songs for a nominal fee. Some are of his own performances. He also gave his blessing to the movie after seeing it.
Viveik Kalra packs a lot of emotion in his role for a new young actor. The 21-year-old (his father is British, his mother Pakistani) was encouraged to go down that path by his family at an early age when he would do impressions at family gatherings. It included one spot-on of Sacha Baron Cohen as "Borat."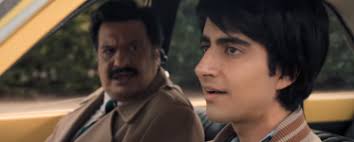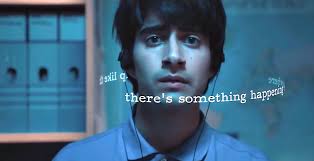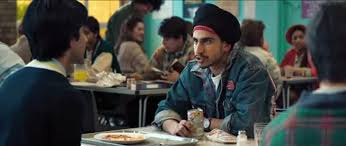 There are frightening scenes in the film of incidents involving race and religious persecution against people with brown skin in 1987. There are some disgusting examples of dehumanizing behavior against his family and him personally. The scene showing the National Front march is frightening.
Javed goes off to college and another Pakistani student, Roops (Aaron Phagura) gives him cassettes of Bruce Springsteen's songs, which change his life. The lyrics speak to him.
The dialogue feels honest and familiar at times attributed to not only Chadha, Paul Mayeda Berges (her husband and writing partner) and Sarfraz Manzoor, but also to Springsteen for his lyrics.
Gadha shows that Javed's father wanted his son's help because he had his own problems. Kulvinder Ghir as the Dad, Malik, is the adamant barrier standing in Javed's way. It's interesting but not unexpected to see the father's slowly evolving transformation. Malik is not a bad guy and Gadha gives him scenes showing his own frustrations trying to keep getting a paycheck after being laid off. You begin to feel for him even though you're pulling for his son. And the family's neighbor shows that you can't paint everyone with the same broad strokes.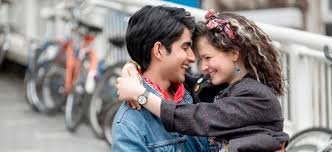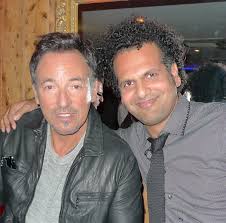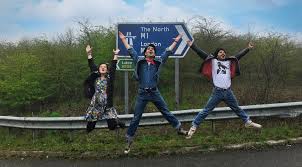 Javed's best friend, Matt (Dean-Charles Chapman) is busy with his own band, but we can see that his experience is not the same. He comes from a different background and kind of patronizes Javed for his Springsteen passion.
Along his journey, Javed falls for Eliza, (Nell Williams) who supports what he's trying to do. She's the well-off white girl he brings home to meet his family. That becomes a sit com watching the two cultures clash. She is a breath of fresh air but not what Malik envisions for his son. She brings a lightness to the film.
Even though this film is set in 1987, the racial and political climate feels all too contemporary. But Gadha has given us an uplifting tribute to the power of music and fighting cultural conflict to follow your dream. Blinded By the Light is an inspiring eyeopener.
Warner Bros. 117 Minutes PG-13
from Movies and Shakers https://ift.tt/2H51KEv