This Dora the Explorer update is aged up to reach a wider audience. It combines a great cast, clean fun, the perils of adventure, with teen angst. But we really will be more entertaining for the younger set.
Based on Nickelodeon's wildly popular Dora the Explorer series, at times it is entertaining, other times silly. Isabel Moner is a fine actress who is able to pull off acting younger than she is as the young Latina lead. Here, she plays teen Dora. Moner has already played much more mature characters in other films including Instant Family and Sicario: Day of the Soldado). Here Moner is dressed and has the same hairstyle as the popular Dora from the original animated series. She is always upbeat and always the smartest kid in the room. There's nothing she can't figure out. And in the flashback scenes to her younger days, the filmmakers even have some fun bringing back her turns to the camera to deliver vocabulary lessons. She's always cute as can be, no matter what chaos is going on around her.
Eva Langoria and Michael Peña play Dora's parents who want their daughter to go to school with her cousin Diego (Jeff Wahlberg) in the city while go without her to search for the lost Inca city of Gold. Langoria and Peña play Dora's exuberant parents. We know where Dora gets it from.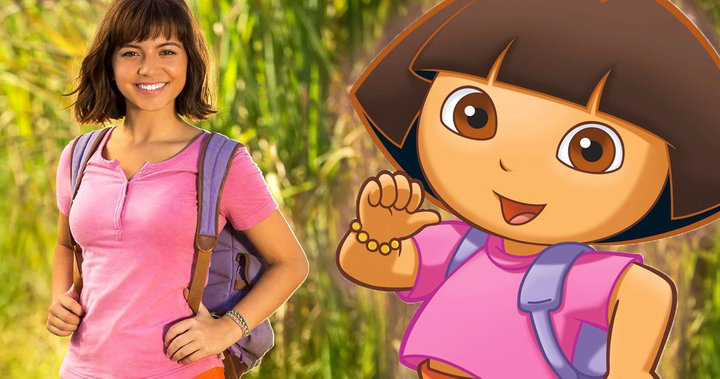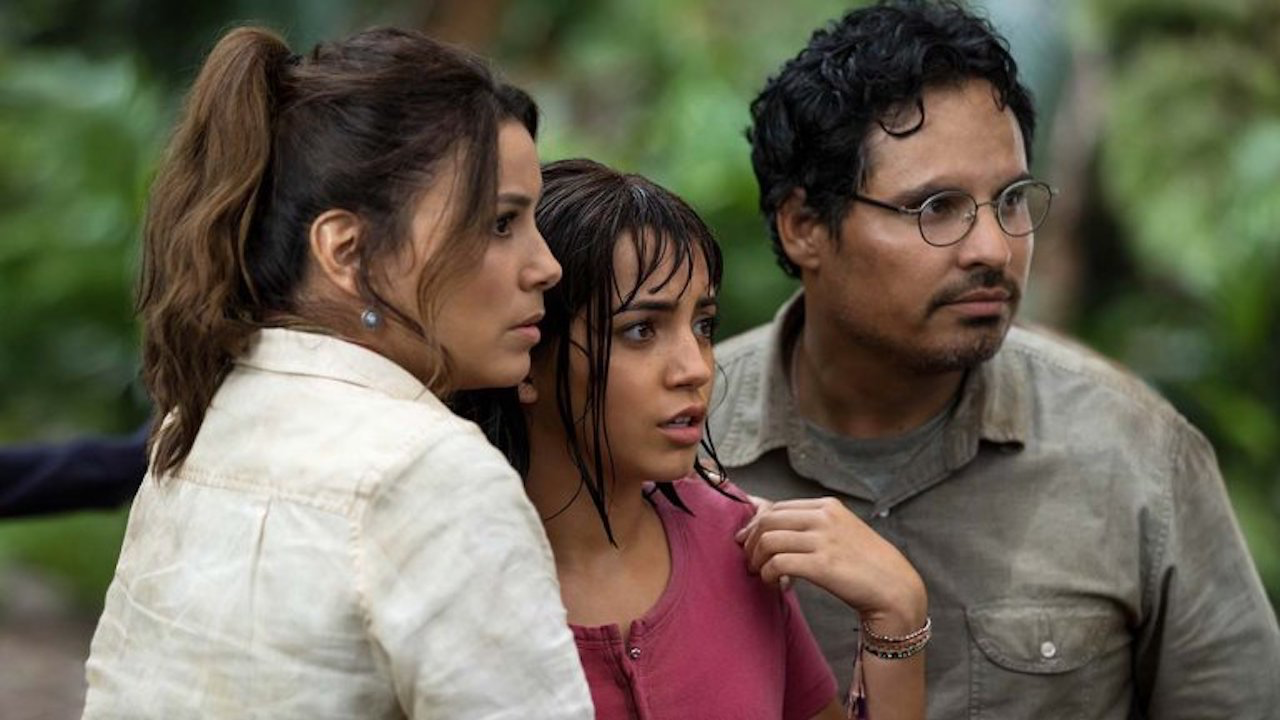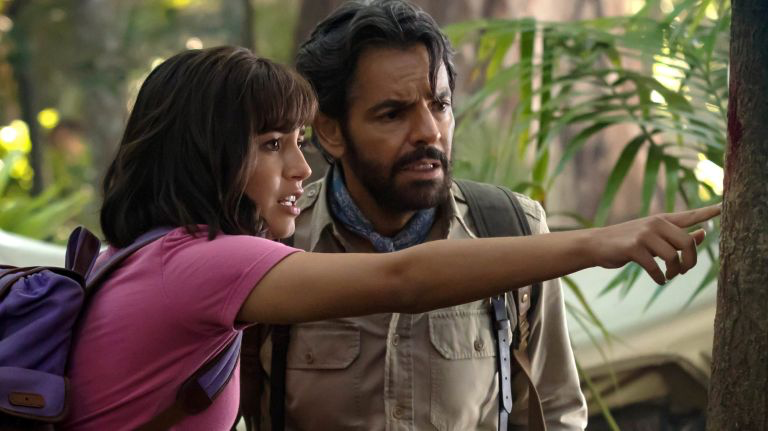 Dora has trials and tribulations adjusting to high school and personalities like men girl, Sammy,(Madeleine Madden), and nice dork, Randy (Nicholas Coombe). They go on a field trip to a museum of natural history and end up being kidnapped by mercenaries who want Dora to help them find her parents and the gold.
Directed by James Bobin (Muppet movies, Flight of the Conchords) with script by Matthew Robinson, Nicholas Stoller, it's based on the series written by Chris Gifford Valerie Walsh and Eric Weiner. The movie combines CG animated characters from the original programs, Boots (voiced by Danny Trejo) and Swiper the fox (voiced by Benicio Dl Toro). They're fun characters, used sparingly, and not as engaging as we had hoped. They have a few funny bits which kids who knew them loved.
We interviewed Eugenio Derbez who plays Alejandro Gutierrez, who shows up to help Dora and her buddies find her parents. Derbez is one of Mexico's most popular actors. there's plenty of physical comedy in this film and he gets to carry a lot of it. He told us that just loves physical comedy, especially that of his heroes, Buster Keaton and Peter Sellers. Derbez says one of the most difficult scenes was when they all got stuck in quicksand. It took them a week to shoot what they needed which he describes in detail in our interview. We think the scene lasts too long even though Derbez told us they cut out about half of it. Did they really have to stoop to the fart jokes to ensure they got laughs from the younger kids? It's fairly entertaining.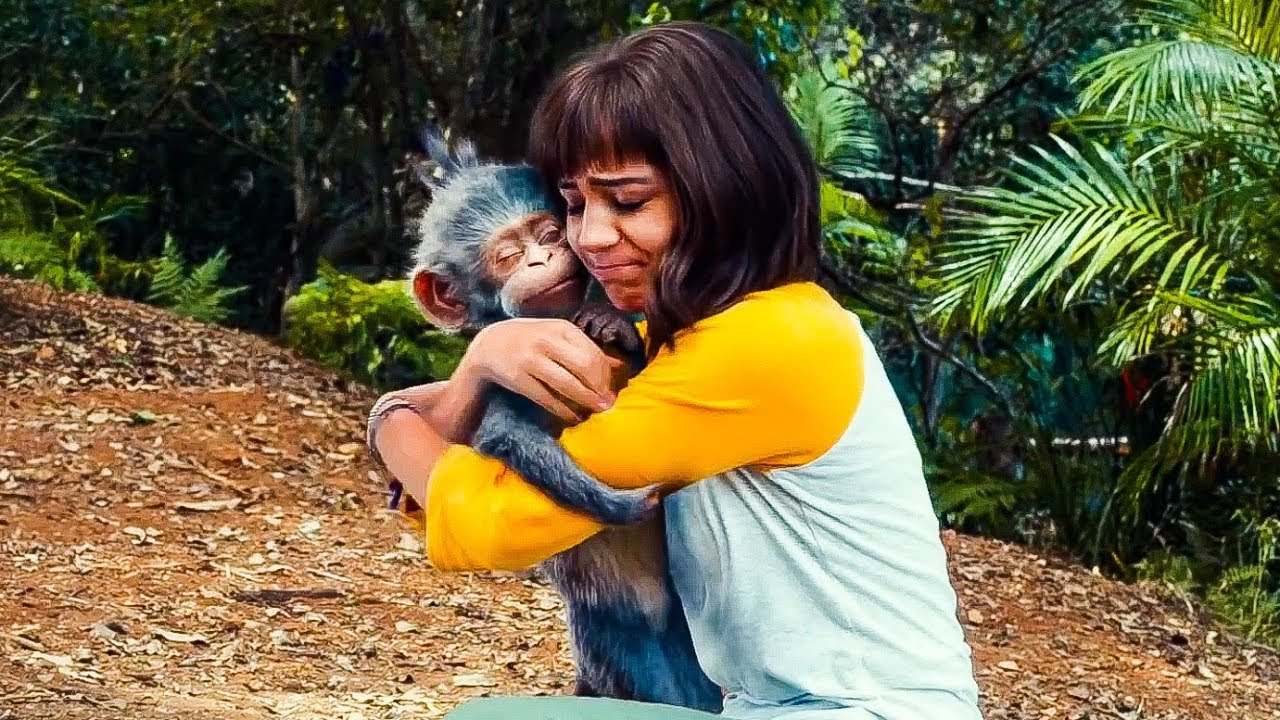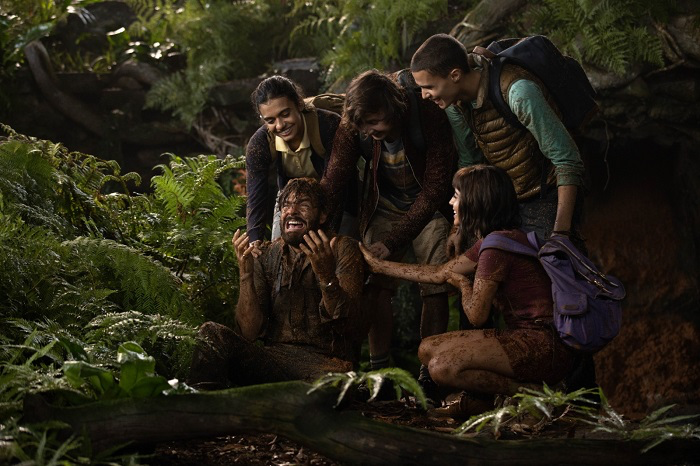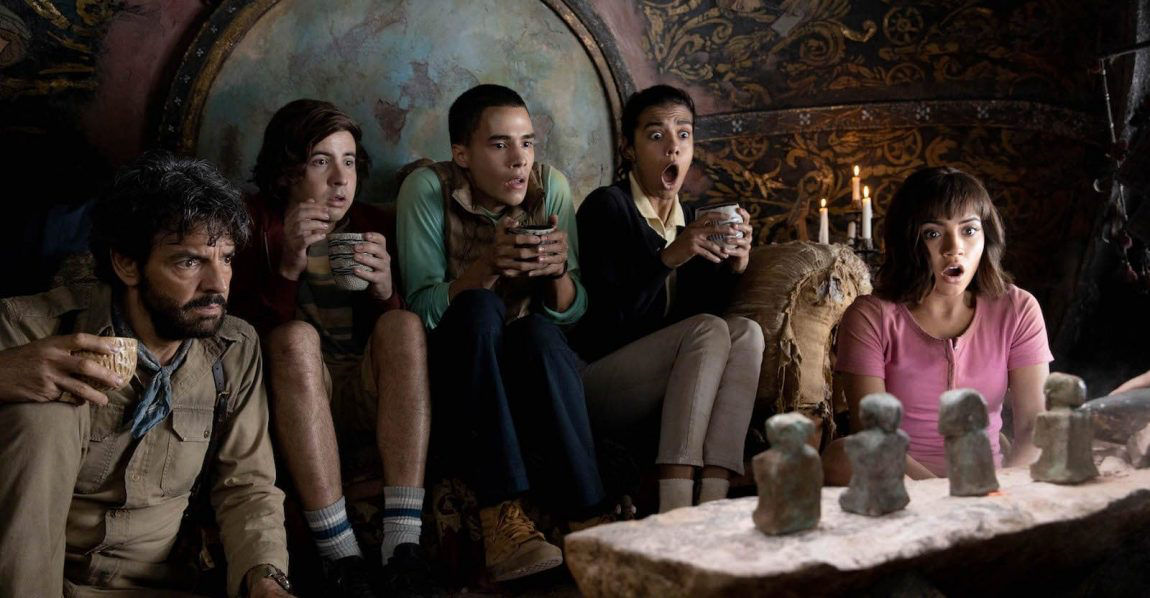 Dora's adventure trying to find her parents becomes serious business. We think the filmmakers tried to cover too much ground to reach a wider audience with this film. There's kids growing up, adjusting to high school, family issues, teen sexuality, adventure, going after riches, they even go on trippy side trip reminiscent of the poppy fields in The Wizard of Oz. Add in having to solve multiple puzzles to gain access to the City of Gold to solve the mystery.
The cast is great, the story doesn't always hang together well, but this film intended to reach a wider audience, is relentlessly positive for all, just like Dora.
Paramount Pictures 1 hour 42 minutes PG
from Movies and Shakers https://ift.tt/2KAPcWB