Reporter Mike Wallace was driven to expose his subjects by literally interrogating them. This documentary also exposes this crusty correspondent driven to prove himself as good as his idol, CBS's best aggressive investigative reporter, Edward R. Murrow.
Avi Belkin is an award-winning Israeli producer/director we Skyped with at Chicago's Doc 10 Festival earlier this year. He told us he watched more than 1700 hours of tapes and that his first edit of the film was 9 hours long. That's how much of Mike Wallace's work exists. He was a prolific journalist who spent over 50 years on TV; 40 of which on "60 minutes."
Belkin reveals reasons why Wallace was insecure next to other working journalists. He didn't start out as a reporter. Earlier attempts at TV began by hosting a game show, advertising products in commercials and tasks he deemed menial in the eyes of bona fide journalists. He had acne as a kid that left scars and was once told he had a face for radio which left another mark on his ego which only made him try harder.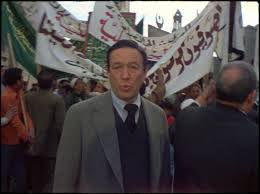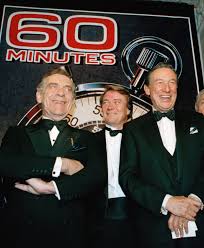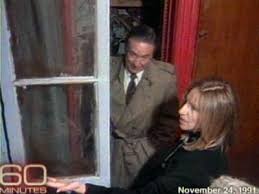 We asked producer Belkin why there was little mention of his family life in the movie. There is just one about his being proud of his son, Chris, the also hard-hitting host of "Fox News Sunday." Belkin asked Chris what he thought of the film. He said he loved it and that he knows his father would have loved it, too.
There is little about his 3 wives, but the film does detail the death of his eldest son in a mountain climbing accident in Greece. You see how it tore him apart. The film reveals that Mike Wallace suffered severe bouts of depression throughout his career, even being hospitalized for it. He even talks about having considered suicide.
Wallace attacked every interview with knowledge and passion which Belkin has captured and edited into a riveting hour and 13 minutes. He was a "tough as nails" reporter who had no fear when it came to going after the truth. He was aggressive, exciting and impressive. He asked the questions no one else had the guts to ask of such uncooperative celebrities including Bette Davis, and Barbara Streisand (who called him an SOB), political leaders, from Martin Luther King, Jr., Malcom X, Jacqueline and John F. Kennedy, John McCain, Donald Trump, Richard Nixon and even John Erlichman who nervously sweats profusely being questioned by Wallace.
There is footage of him also going after Vladimir Putin and Ayatollah Khomeini under nerve-wracking conditions and circumstances. It's fascinating to watch him take his interrogation to the limit. We have seen what happens when a subject may be about to boil over having worked in TV news ourselves. He knew what to do and how far he could go. You can literally feel the tension in the room as he continues to carefully ask questions through an interpreter to get specific answers.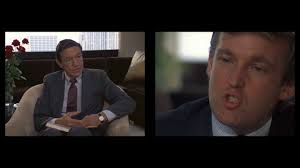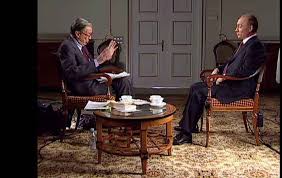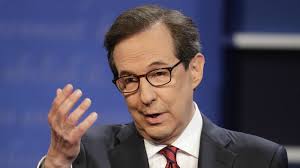 Belkin is so thorough, he gets interviews about Wallace from many of his colleagues, including the friend and "60 Minutes" co-worker who knew him best, Morley Safer who asks of Wallace, smiling all the while , "Why are you sometimes such a prick?" But there is more archive footage from Edward R. Murrow, Bill O'Reilly, Dan Rather, Steve Kroft, and an interview of Larry King that reveals personal information about the talk show personality.
Wallace believed, "What we're defending is the peoples' right to know." Belkin makes Wallace's passion for truth evident in this monumental work. We can only guess what he would do in today's political climate. This film is not only a lesson for journalism students and working reporters. It's exciting and inspiring to watch.
Magnolia Pictures 1 hour 30 minutes PG-13
from Movies and Shakers https://ift.tt/2Zt78bT